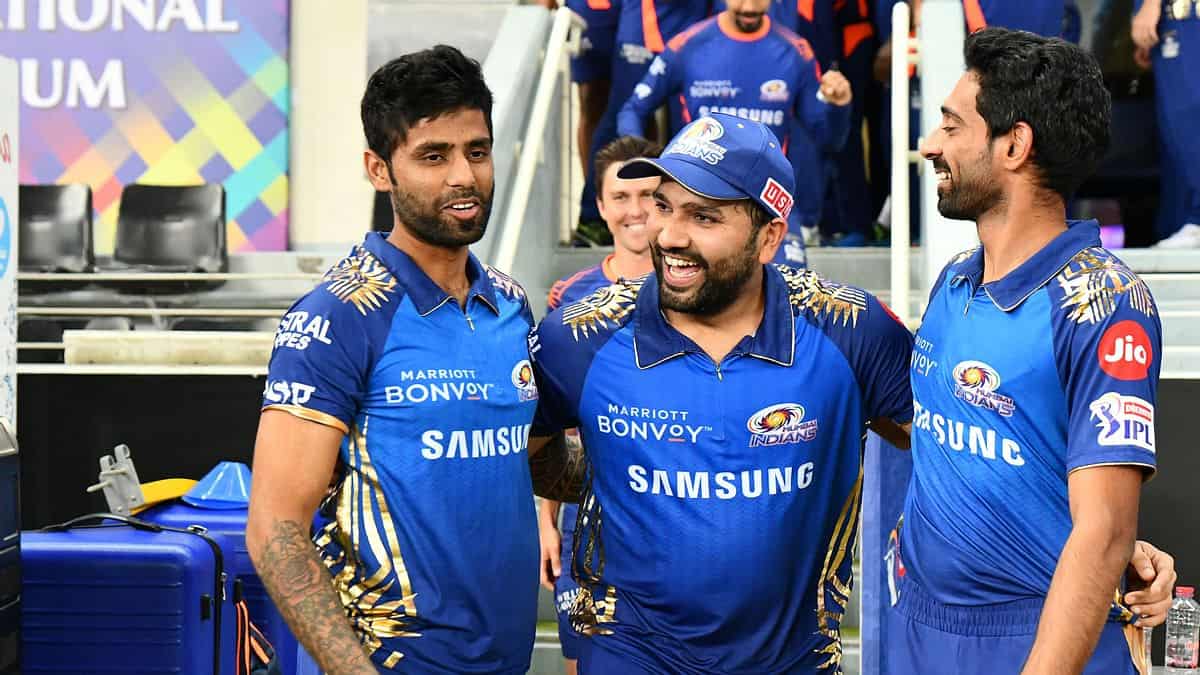 Rohit Sharma & Suryakumar Yadav | Image: Twitter
Mumbai Indians' middle-order batsman Suryakumar Yadav, who was in great form throughout the season had not been selected in the Indian squad for the tour of Australia. His omission from the squad has been a topic of debate for many cricket experts and Pundits. Fans and cricket fraternity even expressed their disappointment with the selectors for not naming him in any of three Squads despite witnessing his brilliant performance in the cash-rich league.
Don't Worry I'll Get Over it: Suryakumar Yadav to Rohit Sharma
Now Rohit Sharma, the skipper and opener of Mumbai based franchise has opened up on the topic and revealed the conversation between him and Suryakumar Yadav after BCCI announced the squad.
Suryakumar Yadav himself went to Rohit Sharma to talk to him. He said that he could feel that Surya was dejected.
"We were sitting in our team room and I could feel he was dejected. But I didn't go and speak to him. It was he who came up and said, 'Don't worry I will get over it and win the matches for MI'.
"And when he said that I also realised he is heading in the right direction not only in terms of IPL but in his overall career. There are a lot of India games and his time will come. If you ask me, my philosophy is mind over matter and that's what works for me," Rohit Sharma told PTI.
Let Your Bat Do The Talking: Rohit Sharma To Suryakumar Yadav
Suryakumar Yadav, earlier in an interview revealed that after being left out of the Indian Squad, he had an interaction with Rohit Sharma, where MI skipper suggested him to 'let his bat do the talking'. He also revealed how he got the words of wisdom from the former Indian cricketer and legend Sachin Tendulkar. He said that Sachin Tendulkar himself texted him and suggested him to carry his good form.
"Rohit Sharma was training with me. After completing the training he came and asked me if I am disappointed. I told him that I was disappointed because as I was expecting myself to be picked for my good performances.
"Rohit Sharma told that these ups and downs are part of life and suggested me to talk with my bat when I get the "bat in my hand. Sachin Tendulkar also texted me, asking me to keep talking with my bat," Suryakumar Yadav had said.