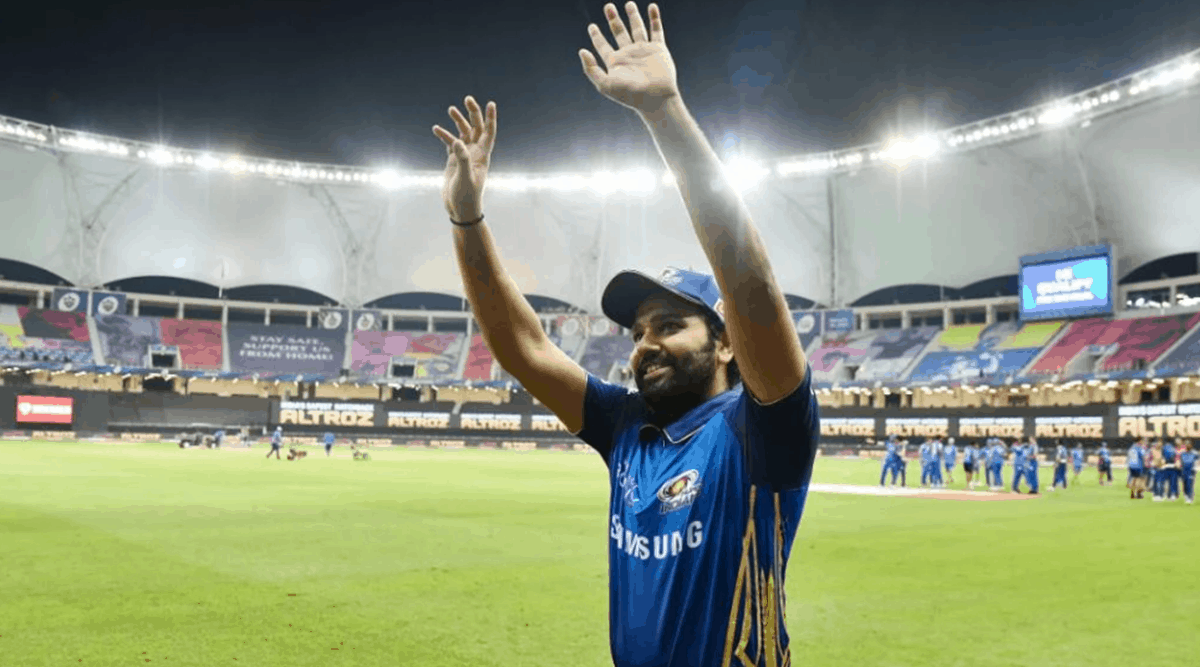 Rohit Sharma| Image Source: BCCI\IPL
IPL's most successful captain Rohit Sharma is oftenly compared to former Indian skipper MS Dhoni, sometimes with Virat Kohli and sometimes Sourav Ganguly, but former Indian team all-rounder Irfan Pathan has compared the hitman Rohit Sharma in a different way. Irfan Pathan believes that Rohit Sharma is a mixture of MS Dhoni and Sourav Ganguly, who are among the greatest captains of Indian cricket.
Former Indian cricketer Irfan Pathan heaped praises on Mumbai Indians' skipper Rohit Sharma, who guided his side to their fifth Indian Premier League (IPL) title in the last eight seasons. Rohit Sharma's decision to include Jayant Yadav in the playing XI for the last match, also earned huge praise from experts. Jayant bowled in-form Shikhar Dhawan and pushed Delhi to the backfoot.
"The way he used Yadav showed his class. Any captain would have gone with a seamer. Rohit used his instinct. It showed how clear was his thinking. It showed that he's a bowlers' captain," Pathan was quoted as saying in India Today.
Pathan also said that Rohit is a combination of Sourav Ganguly and MS Dhoni, who both were two of the greatest Indian captains to have played the game.
"He is a mixture of Dhoni and Ganguly. Ganguly trusted his bowlers and went by it. Dhoni trusted his bowlers but always took decisions with an instinct," he said.
During one of the match in IPL 2020, Pathan was impressed by how Rohit used Jasprit Bumrah to bounce back in the game. He also appreciated him for bringing Pollard at the right time.
"One of the games was getting close, so he used Bumrah in the 17th over, though he usually uses Bumrah in the 18th. Bumrah brought the game back in MI's favour.
"Look at the way he used Pollard, he didn't make him bowl initially but when wicket had double pace, he used Pollard," Irfan added.
Rohit Sharma had a tough journey in the latest edition of the Indian Premier League as he got injured during a game against Kings XI Punjab, due to which he was not named in the squad for Australia Tour.
However, Rohit Sharma came out to bat in Mumbai Indians' last league game and also did well in the IPL 2020 Final when he scored a match-winning 68-run knock against Delhi Capitals. His knock helped his side in winning the record fifth IPL title. BCCI, however, was quick to add Rohit to the Test squad for the Australia tour.