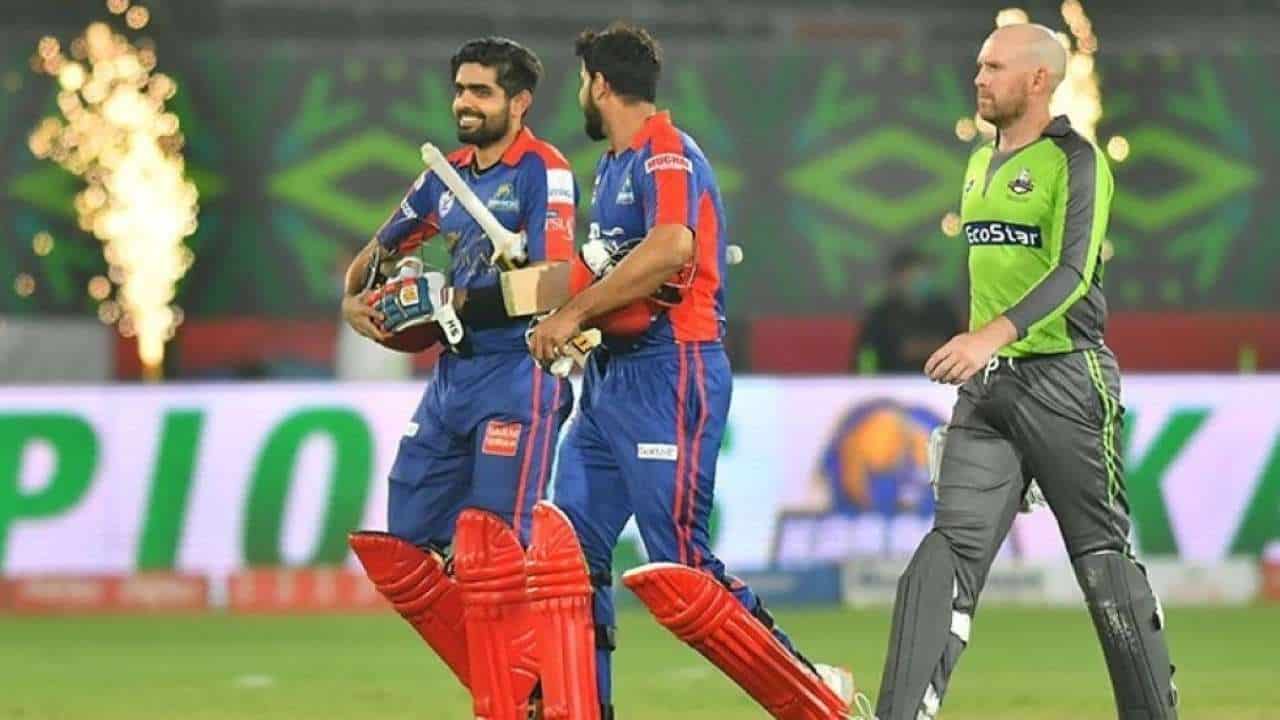 Babar Azam • Source: Twitter
As per various media reports, the remaining matches of HBL Pakistan Super League Season 6, which were scheduled from 1st of June, have been postponed again.
The event was bound to resume on June 1 and conclude with the final on June 20. It must be noted that, earlier, the PSL 6 was postponed after multiple Covid-19 cases, among players and support staff, on March 4.
The pandemic situation continued to get worse and hence the remainder of the tournament was decided to be moved to UAE. The PCB got in touch with Emirates Cricket Board, and they agreed to host the tournament at Sheikh Zayed Stadium, Abu Dhaabi.
However the UAE government put up a condition today that all the members participating in the league should be vaccinated.
As of now, various credible sources claim that PSL 6 has been postponed yet again and it is unlikely that the tournament will resume this year. Pakistan Team has an action packed schedule for the rest of the year and it is hard to find an empty window to hold the remaining PSL 6 Matches.
It is difficult to convince all the players to get vaccinated, as when the pandemic situation broke out earlier in the league, many foreign players backed out and didn't want themselves to get vaccinated. PCB also had to deal with a lot of extra expenses in UAE (Hotel Rents, Stadium Rents etc.).
More to follow…