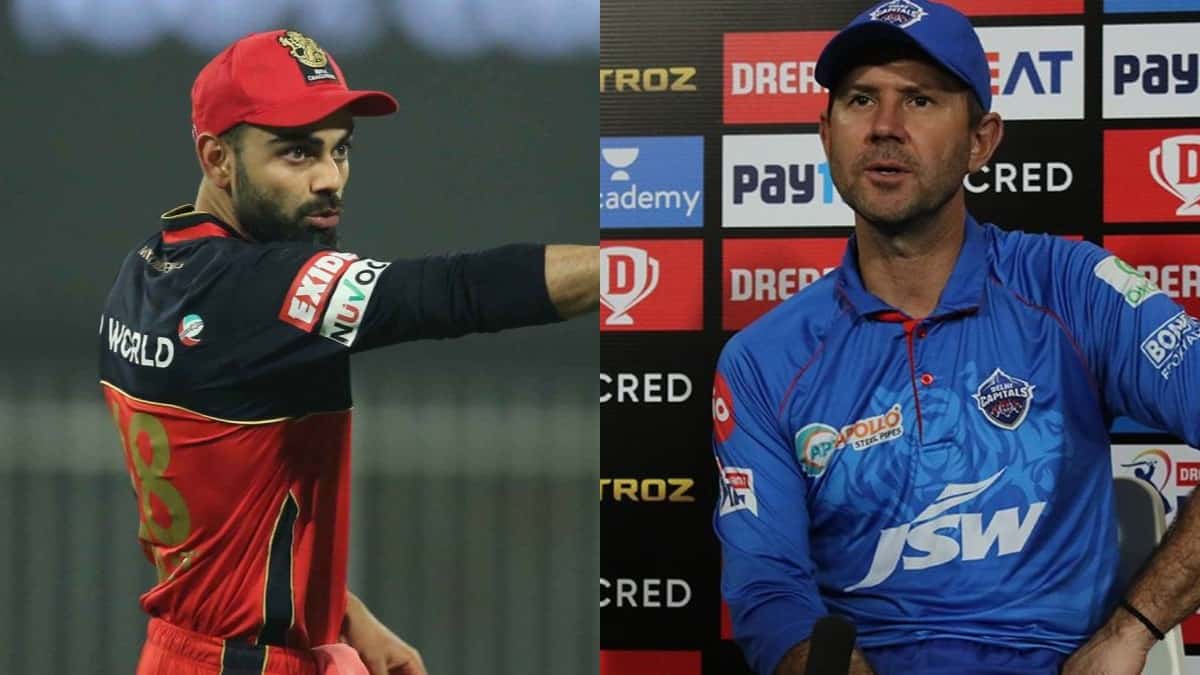 Delhi Capitals spinner Ravi Ashwin has revealed that during the second match against RCB, there was a heated argument that took place between head coach Ricky Ponting and Royal Challengers Bangalore skipper Virat Kohli.
The tournament has concluded with Mumbai Indians defeating Delhi Capitals by five wickets in the final game. Mumbai Indians lifted the trophy for the fifth time in 13 years.
Virat Kohli-led Royal Challengers Bangalore and Delhi Capitals took on each other twice in the tournament in which the latter emerged as winners on both occasions.
In the first meeting between the two sides, Delhi defeated RCB by 59 runs. In the second contest, DC had won the match by six wickets. But in the second game, DC's head coach Ponting and Kohli got into a heated altercation.
During the strategic timeout, the RCB skipper was having a discussion with on-field umpires when Ponting seemed to have said something before the two engaged in a verbal fight. Fortunately, the incident didn't turn into a major controversy.
R. Ashwin, in his YouTube show after Mumbai Indians won the title, narrated the incident. He revealed that Kohli & Co. were not happy with him for leaving the field and when they questioned DC for the same, Ponting had given it back to the RCB skipper.
"I had a back problem when I ran. It was a terrible pain. They took MRI scans and it was traced to a nerve pull to the back. I went off after bowling. And you know Ricky, he won't leave any fight. And when RCB questioned, he said we aren't like that etc. The heat of the moment," Ashwin said.
In the same contest, Ashwin had also dismissed Kohli for the first time in IPL. Indian off-spinner R Ashwin is believed to be one of the fastest-minded cricketers in world cricket. While talking in the show, he has revealed how he has always preferred to bowl against two of the best batsmen in Indian cricket, Virat Kohli and MS Dhoni.
"I have always loved bowling to Virat. He would never take chances against me. Would not give his wicket; it was a matter of pride for him. MS Dhoni also is like that. In Pune, 2016, I set him up with a ball outside off and it went really high and just as I was thinking, 'Aaha, Kohli wicket', Ankit Sharma let the ball slip through his hands at extra-cover! Ai! What have you done!" said the off-spinner.
Ashwin and Kohli will now play for Team India together in the upcoming tour of Australia. India is scheduled to play three ODIs, three T20Is and four Tests in Australia. Ashwin is a part of only the Test side.