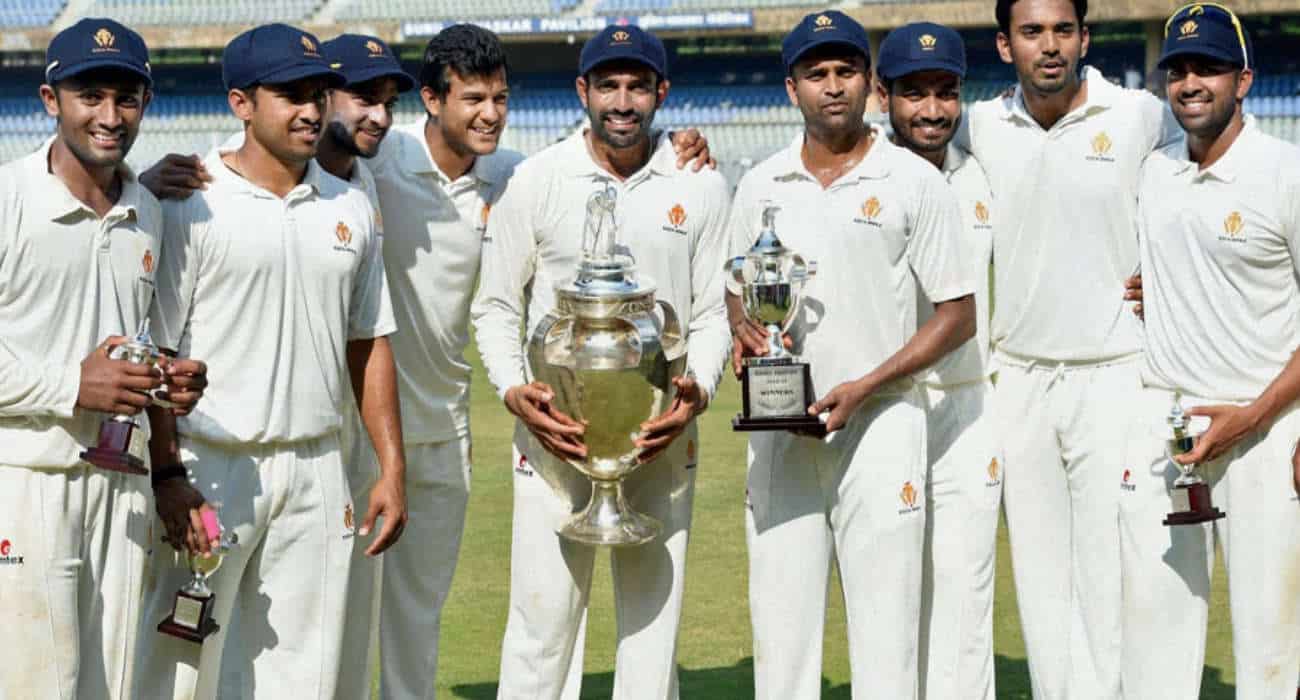 Image Source: Twitter
The Board of Control for Cricket in India has revised the domestic cricket schedule for 2021-22 edition. The Ranji Trophy will now be played between January 5 and March 20, while the Syed Mushtaq Ali Trophy will commence from October 27 and will run until November 22. The Vijay Hazare Trophy will begin on December 1 and run until December 29.
The women's one-day tournament has also been pushed back to October 20, which was first scheduled to start from September 21. According to CricTracker, the postponement has been done after several state boards requested BCCI to give them extra time for preparations.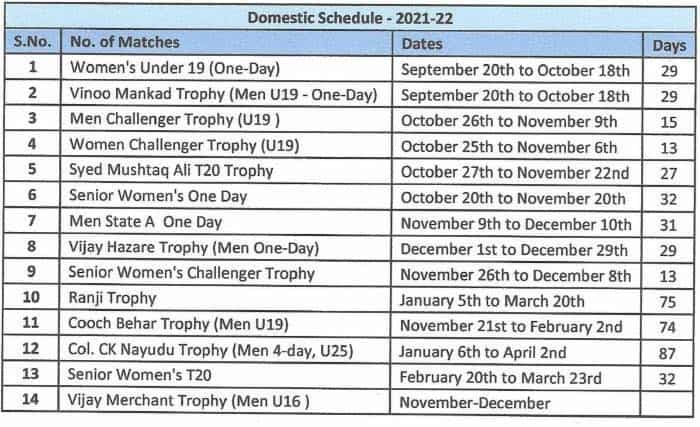 In another development, it has been decided that every squad across all tournaments can have a maximum of 30 members, including 10 support staff members, as reported by TOI.
"The BCCI is working very closely with the government of India, state regulatory authorities, and other relevant stakeholders to ensure that our sport achieves a collaborative solution. With this, there is a combined objective for a complete BCCI domestic cricket season 2021-22 to be played, enabling us to maintain the integrity of each competition."
"The restart date for BCCI domestic cricket season 2021-22 has been reviewed with all stakeholders, as the impact of the Covid-19 pandemic develops and we work together through this very challenging time. "The BCCI will proceed with the full season of domestic cricket starting with Under-19 tournaments (both categories) in September 2021.
Further, Jay Shah, the secretary of the Board of Control for Cricket in India, shared information on the qualifications for knockouts.
"The winner of the five Elite Groups will make it directly to the quarterfinals. The second-placed teams from each elite group and the winner of the plate group will play three pre-quarterfinals and the three winners will complete the quarterfinal line-up," the letter informed.