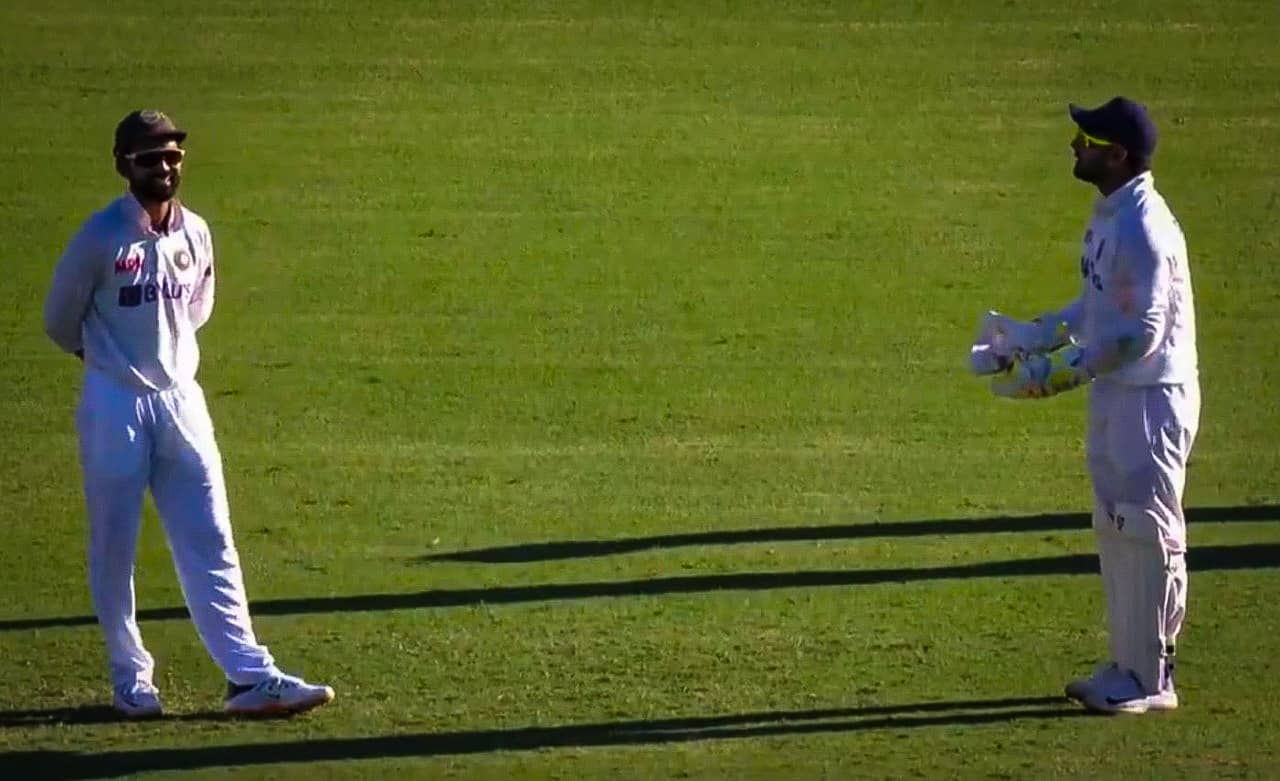 Ajinkya Rahane & Rishabh Pant | Source: ScreenGrab
The fourth and final Test of the 4 match Test series is being played between India and Australia in Brisbane. On the first day, in the 84th over of the Australian innings, T Natrajan's ball went into the gloves of wicketkeeper Rishabh Pant, dodging Tim Paine.
After this, Pant started appealing for caught behind alone for a while. Indian captain Ajinkya Rahane and vice-captain Rohit Sharma also ignored his appeal, became an incident of laughter.
This incident happened in the 84th over of Australia's first innings. Australia had lost 5 wickets and Tim Paine and Chris Green were batting at the time.
Paine missed Natarajan's third ball of the 84th over. As soon as the ball went into Pant's hands, he started appealing for a catch behind. Same was rejected by the umpire.
After this, Pant also appealed to Captain Rahane to use the Decision Review System (DRS).
Rahane and Rohit Made Fun of Pant
However, Rahane deferred his appeal and started laughing. At the same time, vice-captain Rohit Sharma also made fun of Pant. There was no contact between Ball and Bat in the replays seen on TV. This video is becoming quite viral on social media.
A Twitter user wrote a joke on this incident on social media platform, he wrote:
"When you learn something new and you are overexcited to show off it on the next day. But it fails."
Another user wrote:
"The excitement when u catch after too many drop catches."
The other user wrote:
"If that was Steve Smith, he'd have been accused of cheating."