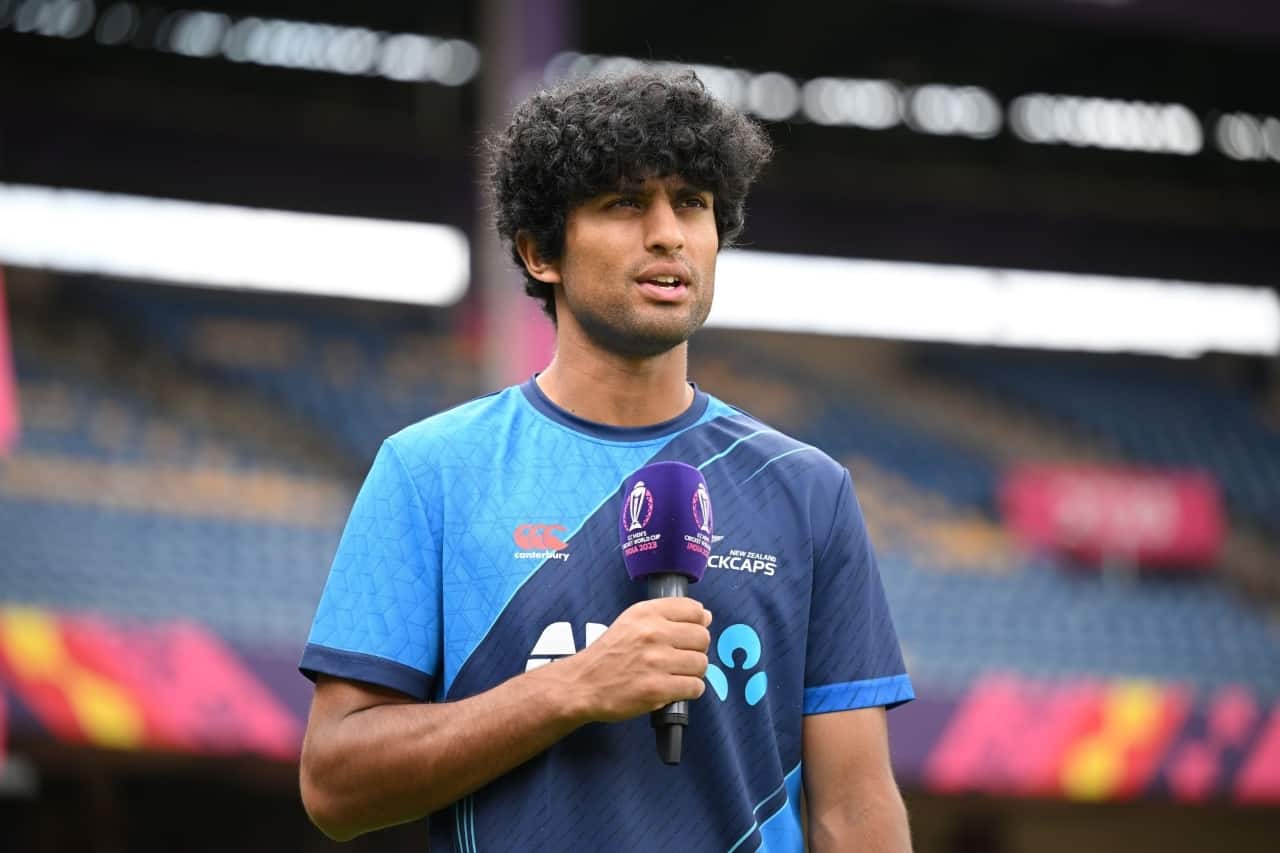 Rachin Ravindra | Source: X/Twitter
Rachin Ravindra, the rising star in New Zealand's batting lineup, has subtly expressed his interest in playing for the Royal Challengers Bangalore in the 2024 season of Indian Premier League.
Rachin, who has recently climbed up to the top of the run-scoring chart with 565 runs in nine innings at an average of 70.62 and a striking rate of 108.44 has heightened his potential bidding war as the 2024 mini IPL auction approaches.
The young batter recently scored 42 runs against Sri Lanka and helped his side register a convincing win. Here's what he said in the post-match conference:
"It's a pretty surreal feeling. Grateful for the support, especially playing in Bangalore. Crowds chanting my name is something I will never take for granted. I Dreamed of it as a child. Very happy to be here, lucky enough it worked out."
"Six to 12 months ago, I was not even in the frame. Good to get the job done and get into the playoffs. Lucky enough to have come here in my teenage years on club tours. That has helped me a lot. Nice wickets to bat on. If you play positive cricket, you get rewarded. The guys have adapted well. You talk to Kane, Devon, who are legends."
It's worth mentioning that Rachin Ravindra has strong Indian roots, as both of his parents hail from Bengaluru. Interestingly, his name, Rachin Ravindra, is a blend of the names of two cricketing legends, Sachin Tendulkar and Rahul Dravid.