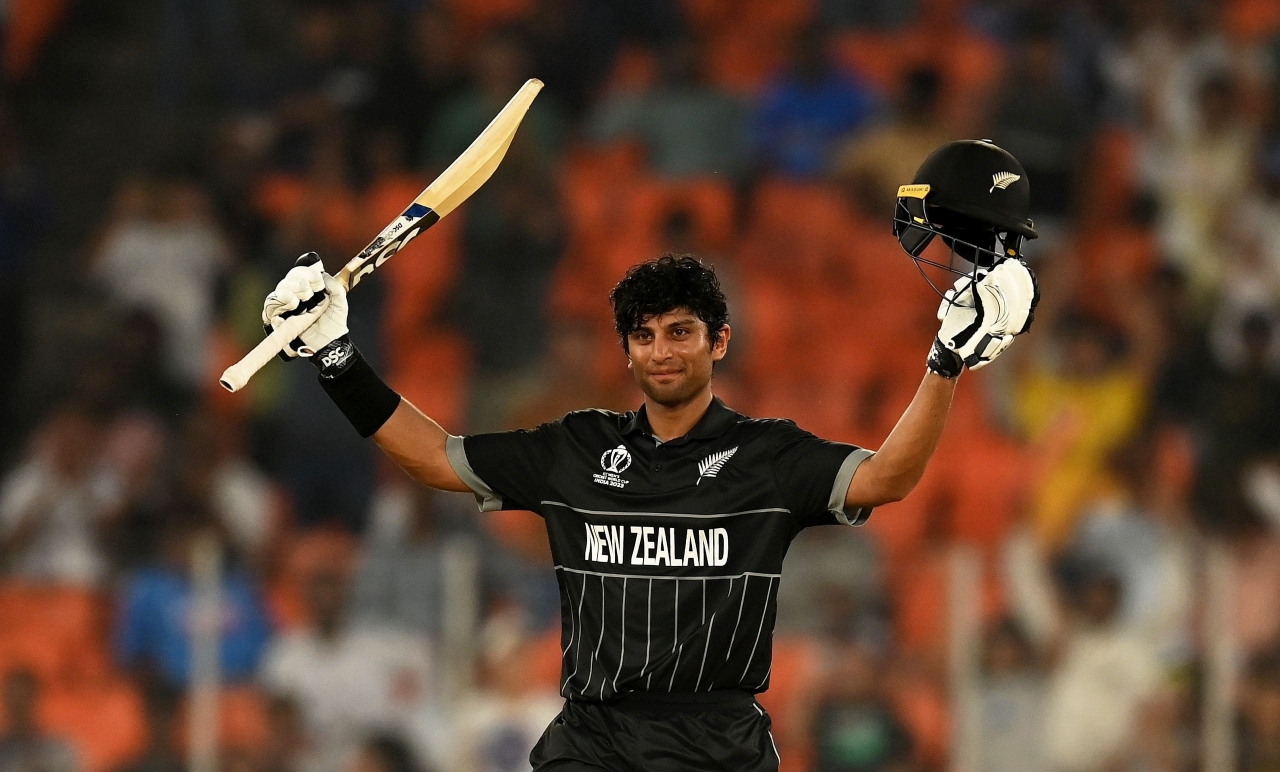 Rachin Ravindra | Source: X/Twitter
New Zealand's young batting sensation, Rachin Ravindra, is on a record-breaking spree as he shattered yet another record by becoming the first debutant to score three centuries in a single World Cup edition, also becoming the first New Zealand batter to achieve this feat.
Rachin continued his World Cup century spree by scoring his third against Pakistan, adding to his two previous centuries against Australia and England in this tournament. He scored 108 runs from 94 balls with the help of 15 boundaries and a six.
Rachin Ravindra also achieved a remarkable feat, becoming the second youngest batter in World Cup history to score 500 runs in a single tournament edition, with the youngest being the legendary Sachin Tendulkar.