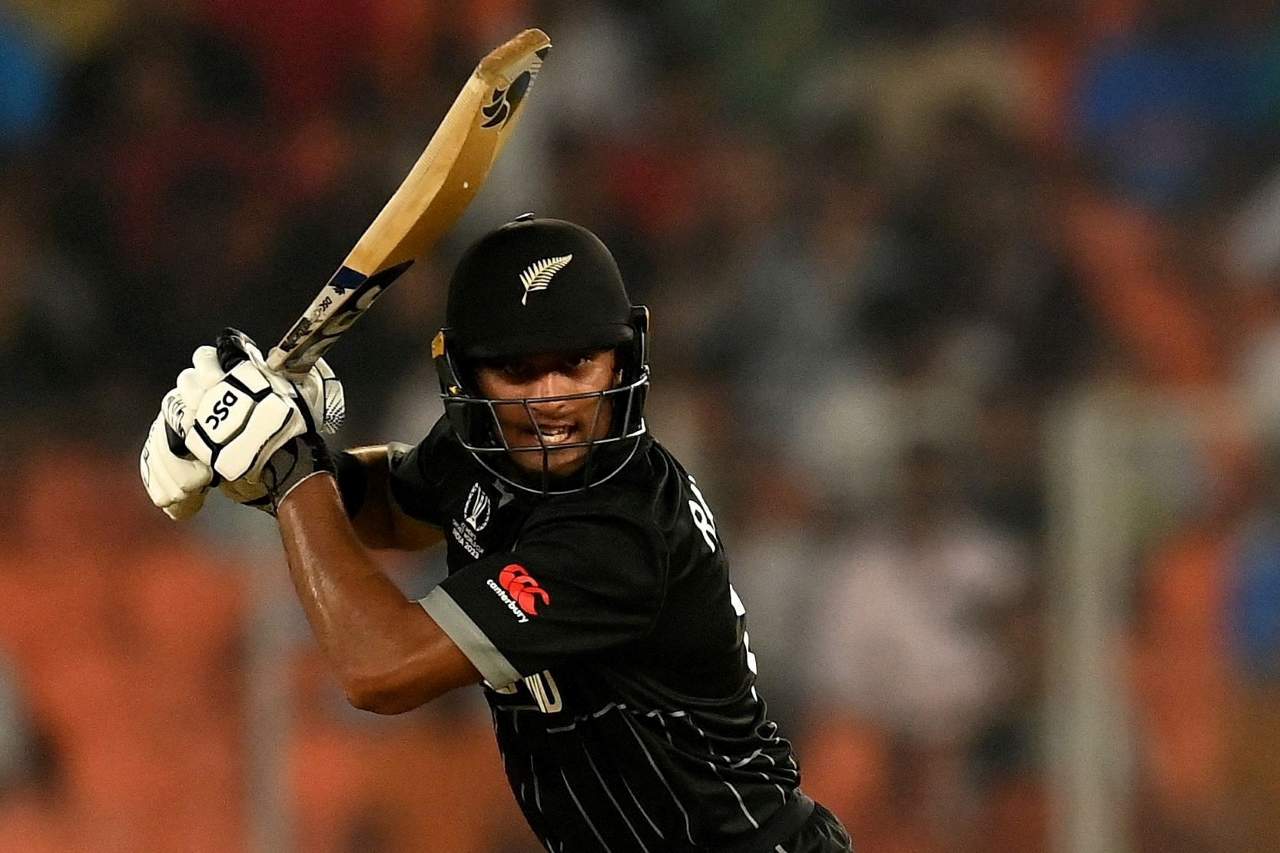 Rachin Ravindra | Source: X/Twitter
Rachin Ravindra, the promising all-rounder from New Zealand, is proving to be a standout performer in the 2023 World Cup. He added another half-century to his impressive run in the match against Pakistan on November 4 at M. Chinnaswamy Stadium, Bengaluru.
Rachin Ravindra's outstanding run in the 2023 World Cup has now seen him cross the 500-run mark, making him the second youngest batter ever in the ODI World Cup's history to reach this milestone. Sachin Tendulkar holds the record for the youngest.
Sachin Tendulkar made history at 22 years and 324 days old, while Rachin Ravindra achieved the milestone at 23 years and 351 days in this single World Cup edition.
Youngest to reach 500 runs in a World Cup edition:
Sachin Tendulkar – 22 years 324 days.
Rachin Ravindra – 23 years 351 days.
With his third half-century in the tournament, Rachin Ravindra continues to shine, having previously scored half-centuries against India and Netherlands. Furthermore, he has two centuries to his name in this World Cup, achieved against Australia and England.