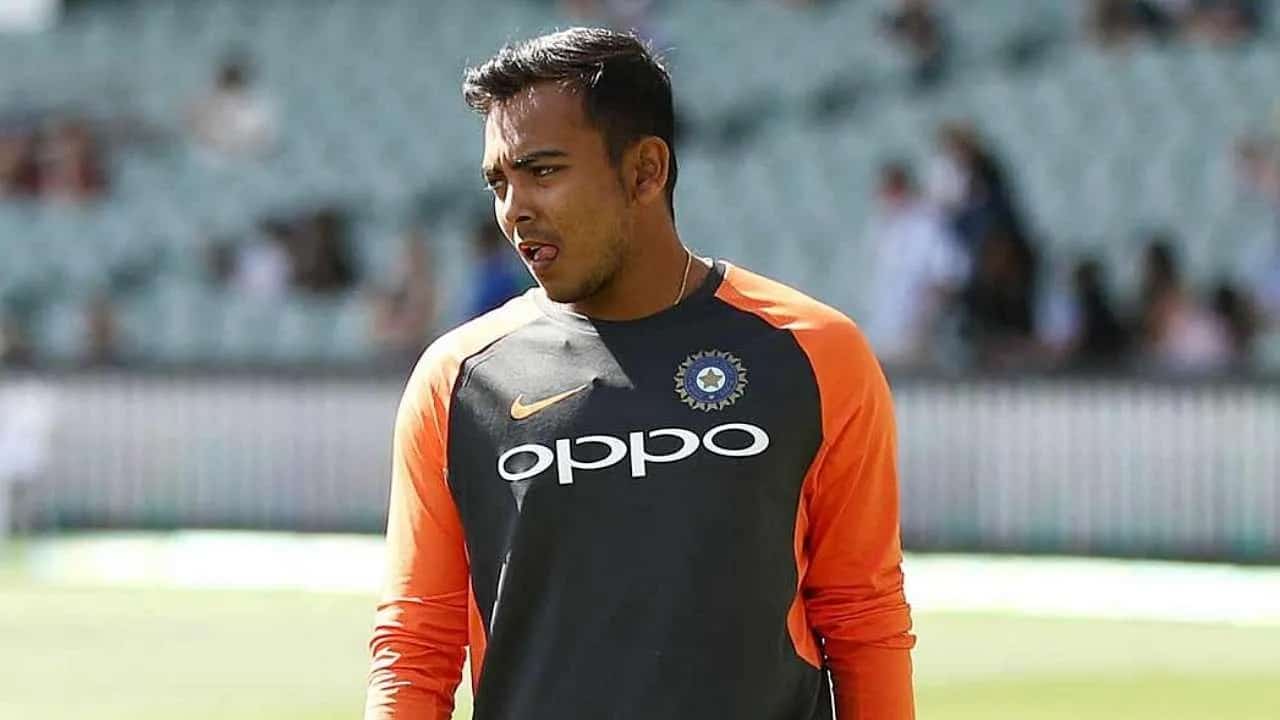 Prithvi Shaw | Source: Twitter
The second wave of the ongoing coronavirus pandemic has wretched havoc in India as the country is daily reporting lakhs of positive coronavirus cases.
Among the major states, Maharashtra continues to be reeling severely under the Covid-19 crisis. Thus, it has put everyone in a spot. The movement within or outside the state has also been restricted; with citizens not being able to roam around freely in order to successfully combat the virus spread.
It seems that India's young and dynamic opening batsman Prithvi Shaw isn't accustomed to the rules laid out by the state government as he found himself having an encounter with Maharashtra police.
Shaw was looking for a vacation in Goa with a lot of free time under his belt. With IPL 2021 suspended and Prithvi failing to make the cut for the Test squad that is due to fly to the UK for World Test Championship and England series, he has no assignments in the near future.
Prithvi Shaw Stopped By Amboli Police
Thus, the right-hander decided to go on a vacation to give a much-needed break to himself and enjoy some time off. With most of the international flights suspended due to Covid-19, Shaw decided to travel to the popular holiday destination Goa for the vacation. For the same, the young batter was driving to Goa via Kolhapur.
However, the 21-year-old Shaw received a major setback when he was halted by the police in the Amboli district. The right-handed batsman was asked to show his e-pass and as he didn't have it, he had to apply for it online via his mobile phone. He was allowed to proceed with his journey only after he acquired the e-pass online.
Meanwhile, Prithvi Shaw is likely to be seen in action during the Sri Lanka tour in July. BCCI will send a second-string squad for the limited-overs series against Sri Lanka with the first-choice players busy with the Test series against England.