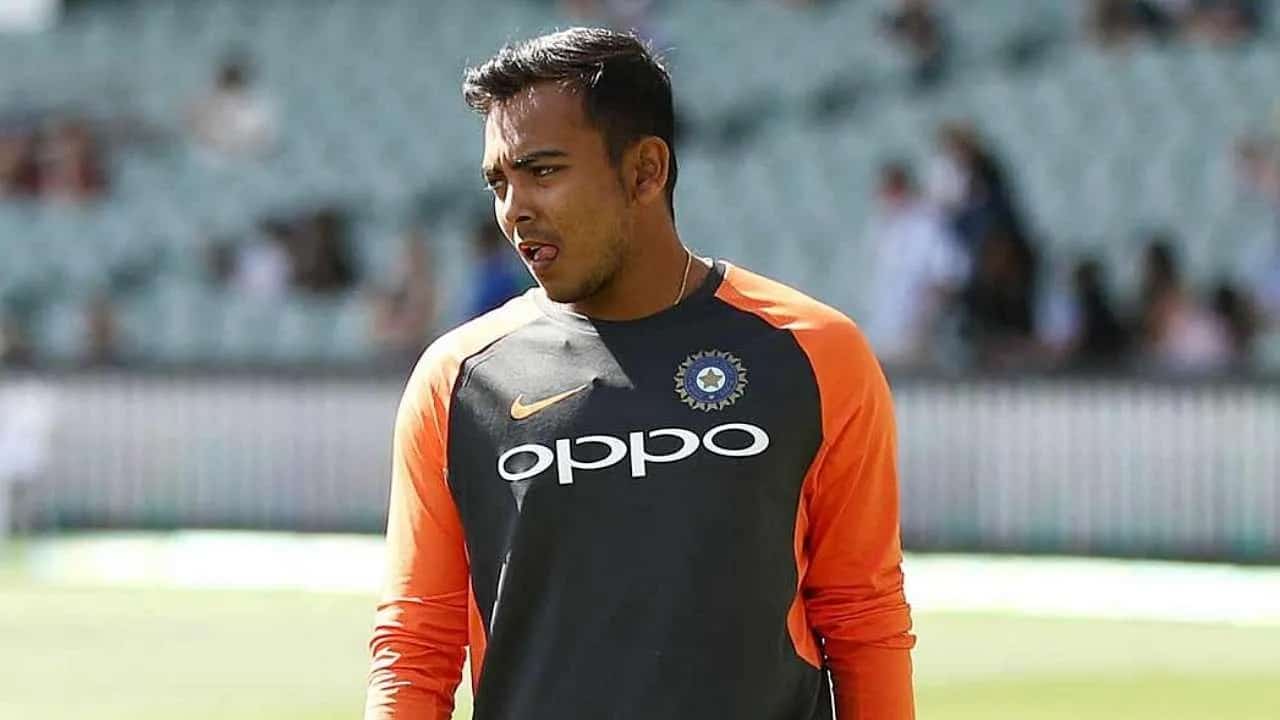 Prithvi Shaw | Source: Twitter
India's management faced severe criticism for their decision to drop Ravichandran Ashwin, the world's top-ranked Test bowler, from the playing XI in the World Test Championship final against Australia, held in London last month.
Ashwin's absence from the match raised eyebrows and led to widespread debates about the Indian team's strategy and decision-making. The aftermath saw an outpouring of disappointment and dissatisfaction as India suffered defeat in the high-stakes contest.
Following India's loss in the WTC final, R. Ashwin created a stir with his interview, where he made a shocking revelation that friendship has no place within Team India, and players consider each other as mere colleagues.
"This is an era where everybody is a colleague. Once upon a time when cricket was played, all your teammates were friends. Now, they're colleagues. There's a big difference because here people are there to advance themselves and to stride ahead of another person sitting to your right or left. So nobody's got the time to say, 'okay, boss, what are you up to'?" he had said.
During a conversation with Cricbuzz, Shaw was asked on similar lines, reflecting on the various ups and downs he has encountered in his career. The most recent setback came in the form of exclusion from the Asian Games squad, which primarily consists of players who are not being considered for the World Cup, as clarified by the BCCI.
Stopped Sharing My Thoughts With People: Prithvi Shaw
In an interview with Cricbuzz, Shaw was asked on similar lines, considering the highs and lows he has encountered at a young age in his cricket career. The most recent of those happened last week when he was ignored for the Asian Games squad, which is a second-string side sent by the BCCI comprising players not in consideration for the World Cup.
On being asked whom he opens up to in the Indian team, Shaw replied:
"Everyone talks to each other. But opening up… hardly. At least, I've never opened up to anyone. Yes, all the mazak-masti (fun and games) happens. But personal space used to be personal."
When asked about the people he reaches out to share his thoughts, Shaw said:
"I keep talking to my dad. If it's about cricket, I reach out to my coach, Prashant Shetty. I am telling you, nowadays, I have stopped sharing my thoughts with people. I keep it all within," he revealed.
In a bid to revive his career, Mumbai batter has signed with Northamptonshire for the County Championship, which presents an opportunity for him to capitalise on his chances in County Cricket and the domestic circuit, while patiently awaiting a re-call from the national team.