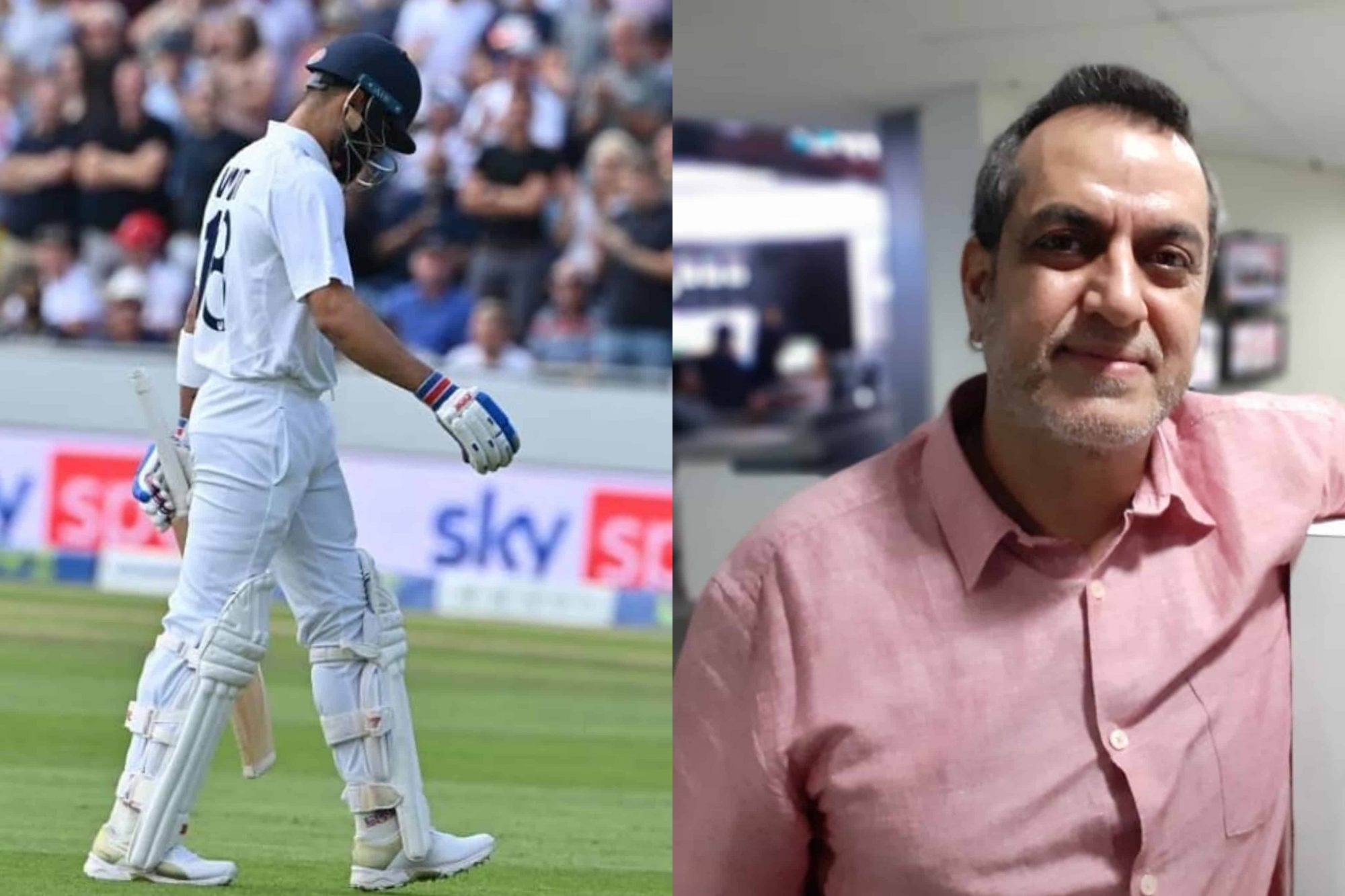 Virat Kohli and Maninder Singh | Source: Twitter
Team India is currently playing their third test of the 5-Match series against England at Headingley. However, they didn't get an ideal start as their opener KL Rahul, who smashed a blistering ton in Lord's, got trapped by Anderson in the very first over and got dismissed without even opening the account.
After KL's dismissal, the wickets kept falling from the other side and India was reeling at 21/3 with their captain Kohli himself back in the pavilion. Ahead of the third Test, India skipper Virat Kohli had admitted that England is the toughest country to bat at. He also spoke about how batsmen have to keep their ego in the pocket before coming to bat and respect the conditions all the time.
However, Virat Kohli's dismissal, on Wednesday has raised many eyebrows in the cricket fraternity as he has been going after the same ball again and again and has been facing the same conclusion in the last few matches.
In the ongoing Test, the Indian skipper was on just 7 and could've easily left the ball to the keeper. However, just like the previous ones, he preferred going for a run and edged it to the keeper. Overall, he has managed only 69 runs in four innings so far.
Meanwhile, former India cricketer Maninder Singh has given a piece of advice to the India captain and urged him to practice what he preaches – to put his ego in his pocket before coming to bat.
At the same time, he also advised the India skipper to spend some time in the middle before going for big shots.
"Before the Test match, Virat Kohli had said that in these English conditions you've got to keep your ego in your pocket. And I think that is absolutely right.
"If he tries to dominate, like Virat Kohli usually does, these are not the pitches where he can bat like that. He needs to spend some time there, like he did on the previous tour where he scored almost 600 runs. Once you know the pace and know how much the ball is seaming around, then you can carry on playing your shots.
"These are not flat Indian pitches, where you can just put your foot forward and start driving. And what Kohli preached, he will have to practice. Keep your ego in your pocket," Maninder said while speaking to ESPNCricinfo.
Virat Kohli Got Out A Couple Of Times The Same Way As He Did In 2014: Maninder Singh
Recalling the 2014 tour of England, Maninder Singh pointed out that Virat Kohli is repeating the same mistake and is being dismissed in the same way too.
"Virat Kohli is basically making the same mistakes that he was making on his first tour of England. He is playing away from the body. It could happen to you if you are not playing regular cricket. He got out a couple of times the same way as you did in 2014, when he just got 138 runs in 10 innings.
"I think things start coming back – am I playing the wrong line? Should I be leaving these balls? All these Indian boys, in the first two Tests, were leaving balls outside the off stump. I don't know what happened in this Test match. They wanted to play at it and paid the price for it. With Virat Kohli, he is going through a bad patch," Maninder further added