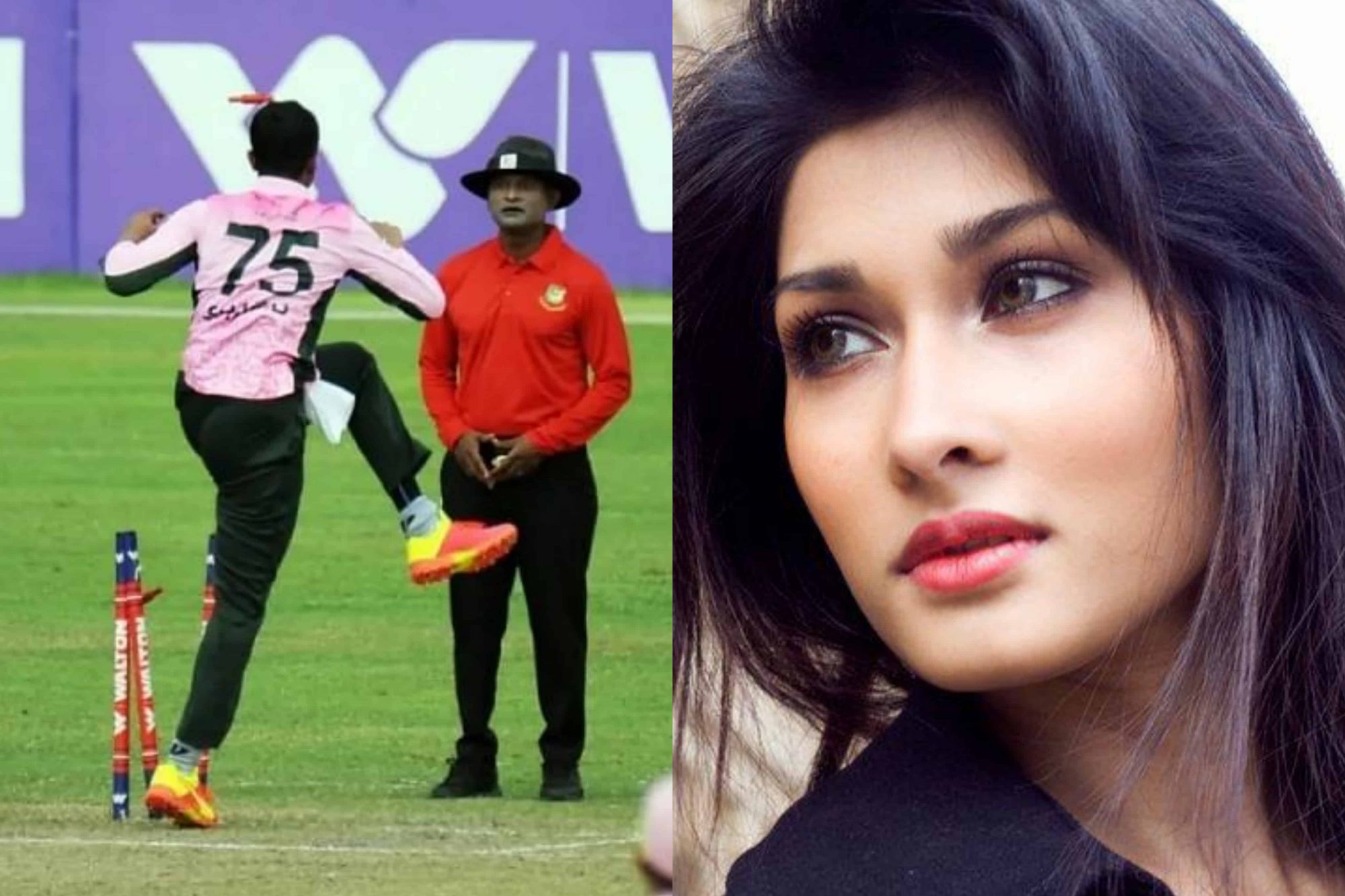 Shakib Al Hasan and Wife Ummey Al Hasan | Source: Twitter
Former Bangladesh skipper Shakib Al Hasan is in the headlines for losing his cool in the ongoing Dhaka Premier League. The incident took place when Mohammedan Sporting locked horns with Abahani Limited in the Shere Bangla Stadium in Dhaka.
During the match held at the Sher-e-Bangla Stadium, Shakib was first furious after an LBW appeal against Mushfiqur Rahim was turned down by the umpire, and he went on to kick the stumps.
Later, he was seen running from his mid-off position to uproot all the stumps at the non-striker's end when the two match officials called for a rain break with one ball left in the sixth over of the Abahani innings.
Shakib Al Hasan is leading Mohammedan side in the tournament and has since, apologised for his poor behaviour as well.
"I apologise to the teams, management, tournament officials and organizing committee for this human error. Hopefully, I won't be repeating this again in future. Thanks and love you all," part of his statement on Facebook read.
Meanwhile, Shakib Al Hasan's wife Ummey Al Hasan has also reacted to the incident and said that it feels good to see people having the guts to stand up against all odds. At the same time, she criticized the media for not telling the public about the wrong decisions of the umpires and only highlighting Shakib's reaction.
Ummey believes that it is all a plot against him going on for a long time to portray her husband as a villain under all circumstances.
"I'm enjoying this incident as much as the media is, finally some news on tv! It is great to see the support of the people who can see the clear picture of today's incident at least someone has the guts to stand against all odds," Ummey Al Hasan said as quoted by India Today.
"However it is sad to see the main issue getting buried by the media highlighting only the anger that he showed. The main issue is the ongoing eye catching decisions of the umpires! The headlines are really saddening. To me it is a plot against him that has been going on for awhile to portray him as the villain in all circumstances! If you are a cricket lover beware of your actions!," Ummey Al Hasan added.