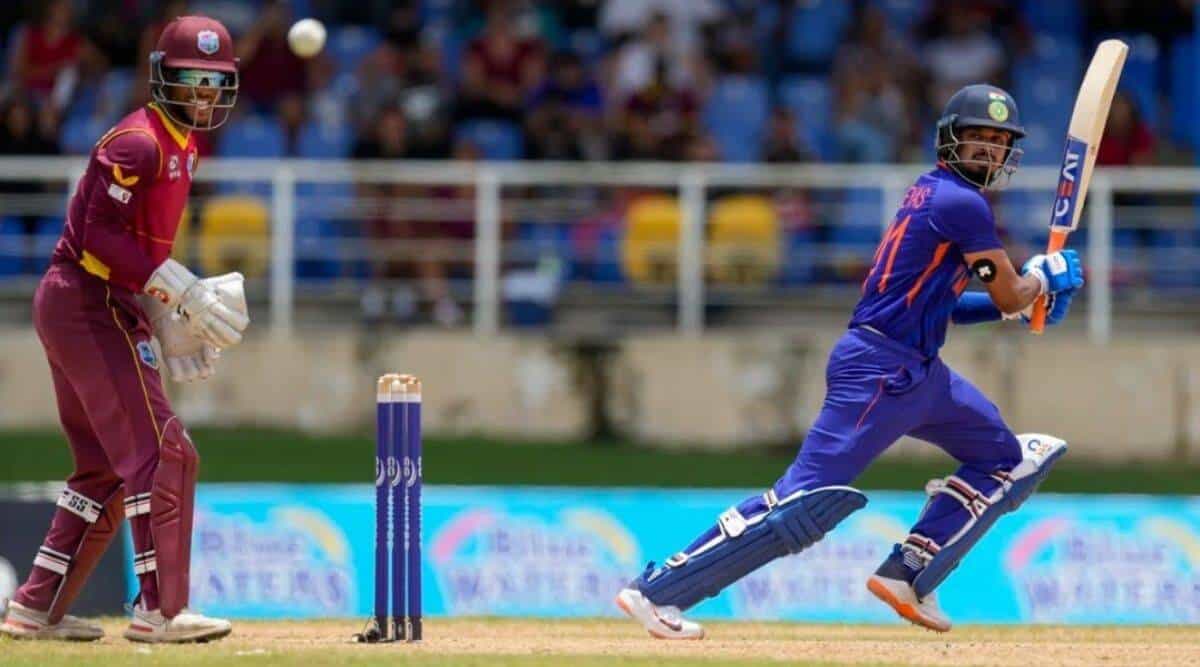 Image Source: Twitter
In the absence of several key players like Rohit Sharma, Virat Kohli, and Jasprit Bumrah, team India continued its sublime run in the ongoing series against the West Indies.
Riding on some good half-centuries from Shreyas Iyer (63), Sanju Samson (54), and Axar Patel (64), the Shikhar Dhawan-led side defeated the West Indies by 2 wickets in the 2nd ODI to take an unassailable 2-0 lead in the series.
India vice-captain Shreyas Iyer, speaking in the post match conference, opened up on his spot in the team's ODI side, stating he is not thinking about his place in the Indian ODI side and he is focused on maximising whatever opportunities come his way.
"Playing in the team is not in my hand. What I can do is train hard off the field and see to it that you know whenever I get the opportunity, I have to maximise it, and that's what I have been doing, Today (Sunday) and the day before yesterday, I got the opportunity to represent my country that I feel is bigger than anything. I gave my 100 percent, and when I left the field, I had no regrets," Shreyas Iyer told the press on Sunday in Port of Spain.
Iyer has been in imperious form in the ongoing series against West Indies as he had also scored 54 runs off 57 balls in the 1st ODI which India won by three runs.
"Hard work off the field always pays off. This is the reflection of what you do off the field. I am working hard because wickets and conditions are changing frequently, and you have to stay fit and keep motivating yourself. My mindset is that I will do my work and try to control the controllable."
Shreyas Iyer, who currently bats at number 3 will make way for Virat Kohli when the former India skipper returns to the side but he did not refrain from expressing his love for the spot.
"It is a fun position to bat at, and I really enjoy it. It is one of the best positions to bat because you go into a very tough situation if the wicket falls in early. You go in and you have to see the new ball and then build your innings.
"Also if the openers have got into a really good partnership, then you have to carry forward that momentum, take it on from where they have left and see to it that the run rate is maintained," he added.