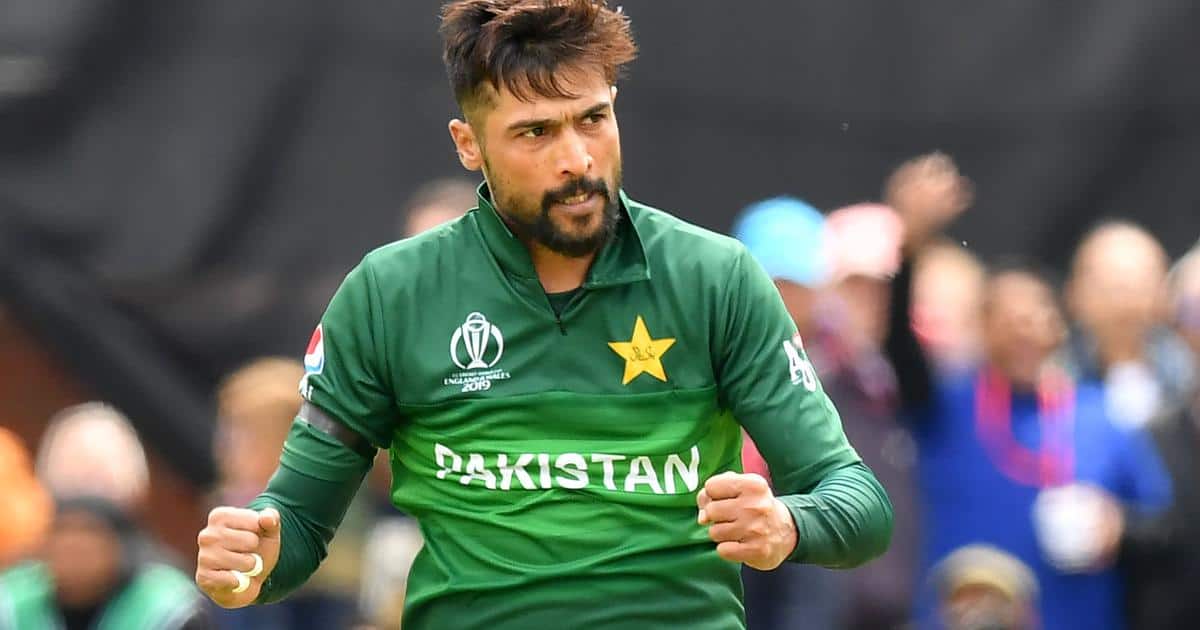 Mohammad Amir | Source: Twitter
The chairman of the Pakistan Cricket Board (PCB), Najam Sethi, has given permission for experienced pacer Mohammad Amir to potentially return to international cricket.
Sethi stated that he will not interfere with the selection process and would not prevent Amir from rejoining the national team if he chooses to come out of retirement.
The left-arm pacer announced his retirement from international cricket in December of 2020, citing "mental torture" from the board as the reason behind his retirement decision.
The 30-year-old had previously revealed that he had been subjected to teasing regarding his involvement in a spot-fixing controversy. Here's what Najam Sethi said in a press-conference in Lahore:
"Mohammad Amir can play international cricket for Pakistan if he takes his retirement back. I always took a strong stance against match-fixing. I believe no convicted player should be spared, but at the same time, a player should be allowed to resume international cricket once he has completed his years of penalty."
Ramiz Raja Not Treated Mohammed Amir Well: Najam Sethi
Sethi also revealed that Amir had expressed dissatisfaction with the way he was treated by the previous administration of the Pakistan Cricket Board (PCB). Additionally, the PCB Chairman emphasised that a player who has served a penalty for their mistake should be given the opportunity to make a comeback.
"Mohammad Amir thinks he is not dealt fairly by the previous regime of PCB, including selection committee and chairman Ramiz Raja. Ramiz Raja thinks whoever has committed corruption in cricket should never be allowed to play for Pakistan again. This is not my view! I believe someone who has paid the penalty should be allowed to make a comeback for Pakistan."