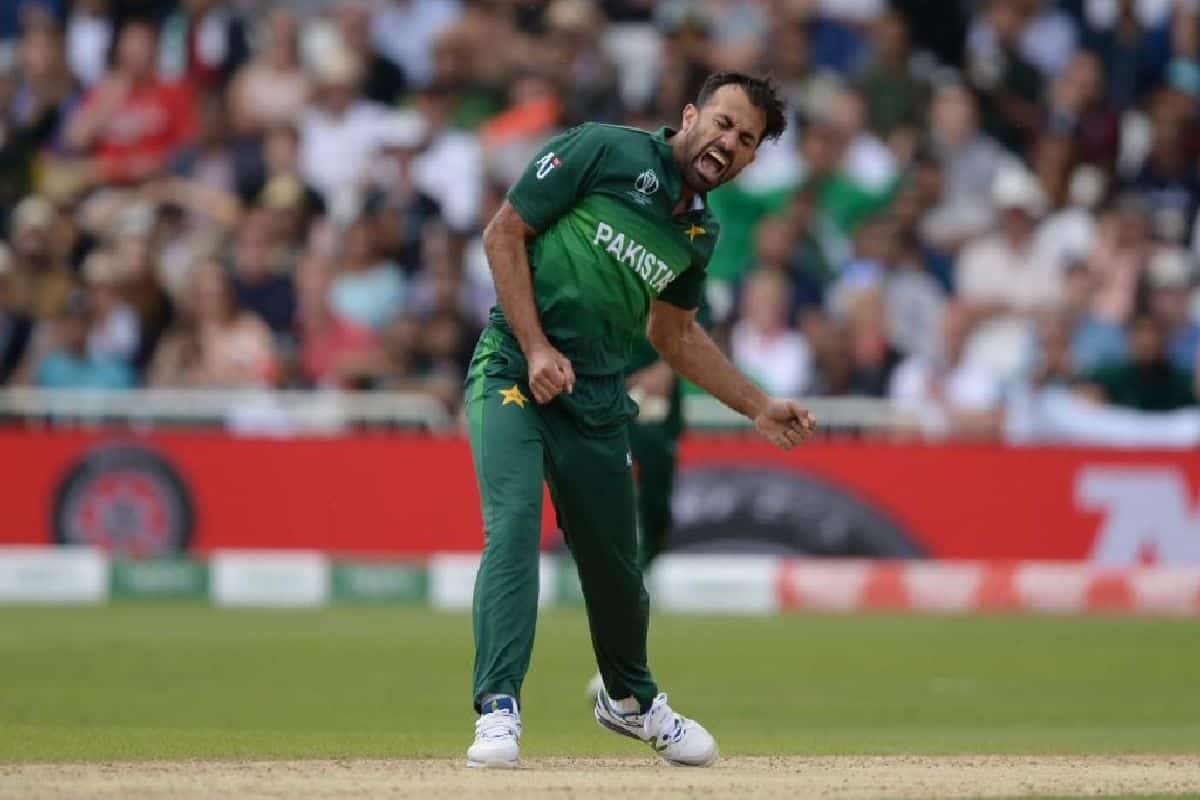 Wahab Riaz | Image: Twitter
Pakistan's fast bowler Wahab Riaz has violated the International Cricket Council's rule of flashing the ball with saliva. In the first match of the three-match series against Zimbabwe on Saturday, he applied his saliva to the ball and as soon as the matter came to the notice of the umpires, the bowler was given a stern warning and the ball was sanitized on the field.
Following the outbreak of the Corona epidemic, the ICC banned the use of saliva to shine the ball while changing the rules of the game. The incident occurred when the score was 77 for 3 after the 11th over during the Zimbabwe innings. The match was restarted only after umpires Aleem Dar and Asiya Yakub cleaned the ball with sanitary wipes.
Meanwhile, former Pakistan captain turned commentator, Rameez Raja, explained the part where the umpires were afraid to clear the ball as if it were a hand grenade. He further added that in any series during the Covid-19 pandemic, the ICC should explain all Covid-19 related protocols to players ahead of the match.
"I think with the players and officials all in a secure bio-bubble during a series because of the Covid-19 situation authorities need to revisit the regulations governing the game nowadays due to the pandemic," Ramiz said.
The Zimbabwe team, which is on a tour of Pakistan, lost in the first match of the three-match T20 series. Batting first, Zimbabwe posted a score of 156 in 20 overs at the loss of 6 wickets. In response, Pakistan scored 157 in 18.5 overs, at the loss of 4 wickets.
The video of Wahab Riaz applying saliva on the ball is getting viral on social media.
Umpire Warns Wahab Riaz: