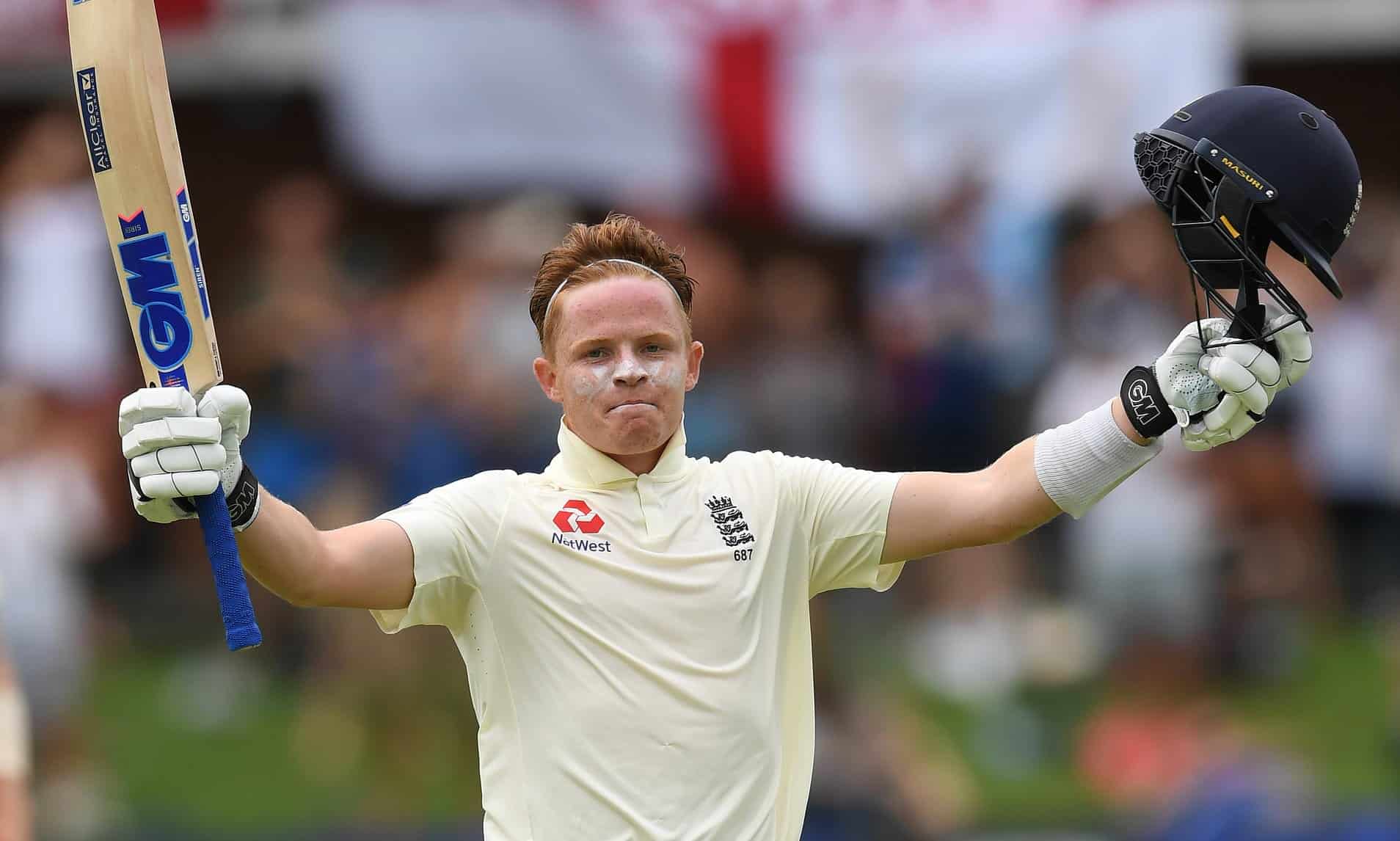 Ollie Pope | Source: Twitter
England Middle-order batsman Ollie Pope has been added to the much-anticipated Test series opener against India after fully recovering from a dislocated left shoulder.
The Surrey batsman has not played since August, when he sustained a dislocated shoulder against Pakistan, but has been travelling with the squad since they left for Sri Lanka at the start of January. It helped him continue his rehabilitation with England's support staff and get acclimatise to conditions in the sub-continent.
"Surrey batsman Ollie Pope has been added to the England Test squad for the tour of India," said a statement issued by the England and the Wales Cricket Board (ECB).
"Pope has fully recovered from a left shoulder injury sustained in August 2020 against Pakistan. The England medical team are satisfied that he is available for selection."
The 23-year-old Pope will, in all likeliness, bat at No. 5 or 6 should he make the cut for the first Test to be played at Chennai's M Chidambaram Stadium. Since making his debut in 2018, against India, he has played 13 Tests and scored 645 runs including a century and five fifties.
The Test series assumes significance as its outcome will dictate who faces New Zealand at the inaugural ICC World Championship final in June this year. India, who are at the top of the standings, have to win the series by at least 2-0 to secure the final spot.
The four-Test series begins from February 5 onwards where both the first two Tests will be played in Chennai. The first will be behind closed doors while the second will have a crowd percentage of 50. The third and fourth Test, both of which will be played at the Motera Stadium in Ahmedabad, will also be expected to allow spectators at the venue.
This is India's first home Test series in 14 months, the last being against Bangladesh in November 2019. India will aim to win the contest by margins of 2-0, 2-1, 3-0, 3-1 or 4-0 to qualify for the World Test Championship final and take on New Zealand at the Lord's. England has the opportunity to deny India the berth and snatch it for themselves with a 3-1 or 4-0 win.