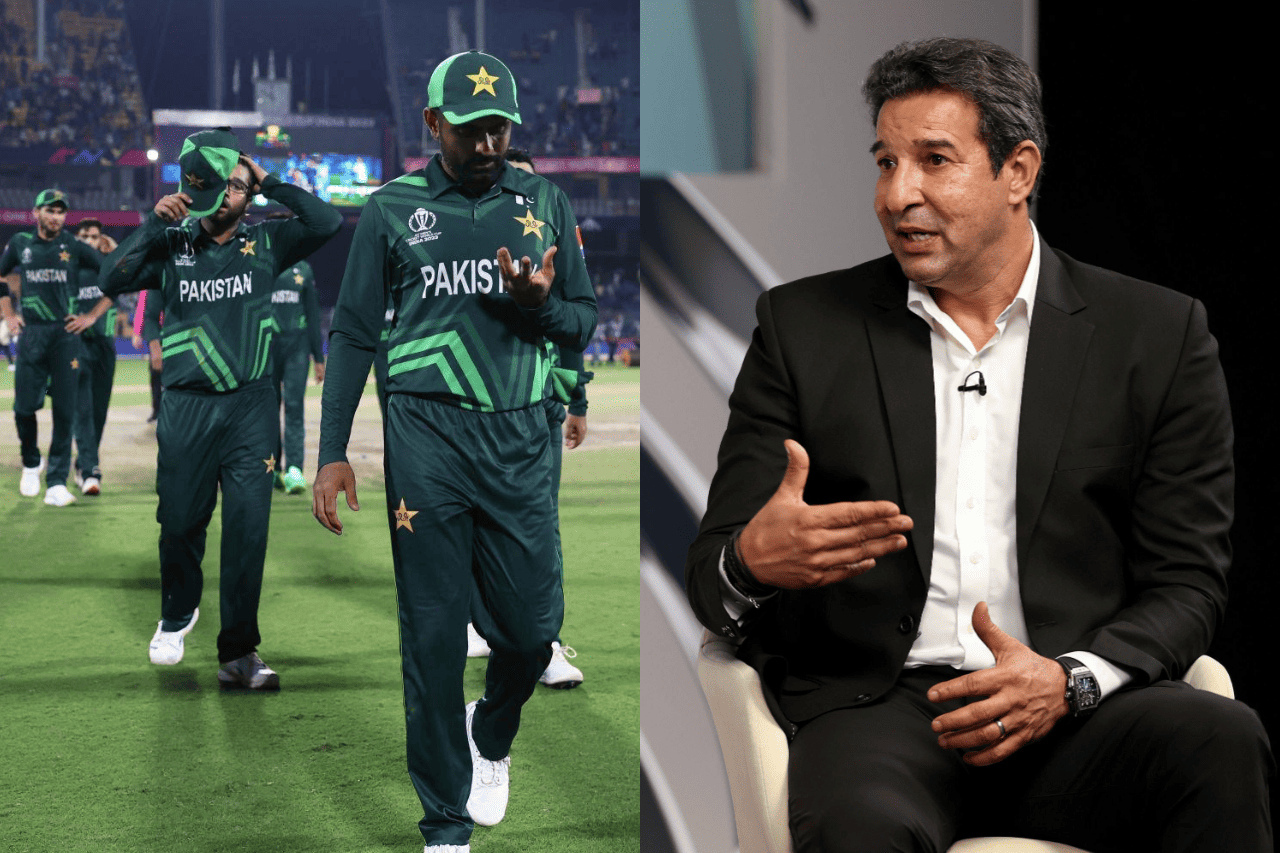 Pakistan Team & Wasim Akram | Source: X/Twitter
Former Pakistan pacer, Wasim Akram didn't hold back in his criticism of the Pakistan cricket team's fitness standards, following their recent defeat against Afghanistan in the ICC World Cup 2023.
Pakistan's fielding woes were on full display in their game against Afghanistan in Chennai, with several misfields and dropped catches. This costly display led to Afghanistan's comprehensive eight-wicket win, marking Pakistan's first-ever ODI loss to their Afghan counterparts.
Following the loss, the Pakistan team has faced intense scrutiny and harsh criticism from former Pakistan cricketers and fans worldwide. Wasim Akram didn't mince words in his critique, questioning if the team is feasting on 8 KG of mutton daily, as their cricketing skills seemed to have deteriorated.
Here's what Wasim Akram told A Sports:
"It's embarrassing. Just 2 wickets, 280-290 is a big score. The pitch is wet or not wet, fielding was. You look at the fitness levels. We have been discussing on this show that there has been no fitness test for the last 2 years. If I take the players' individual names, they won't like it. It looks like they are eating 8 kg of mutton every day."
I am with Misbah, there should be Fitness Test: Wasim Akram
Furthermore, Akram pointed out that the Pakistan players were not fond of the fitness tests introduced under the previous head coach, Misbah-ul-Haq. However, he underlined that these tests were instrumental in instilling a strong foundation for the team.
"There should be tests. Professionally, you are playing for your country, you are being paid. I am with Misbah. When he was coach, he had that criteria, players hated him. But, it worked for the team. Fielding is all about fitness, and it shows on the field."

"Now we have come to a stage, where we will pray, do ifs and buts, wait for other teams to lose, then we can reach the semi-finals."
With three back-to-back defeats against India, Australia, and Afghanistan, Pakistan is looking forward to their next challenge as they prepare to face South Africa on October 27 at MA Chidambaram Stadium, Chennai.