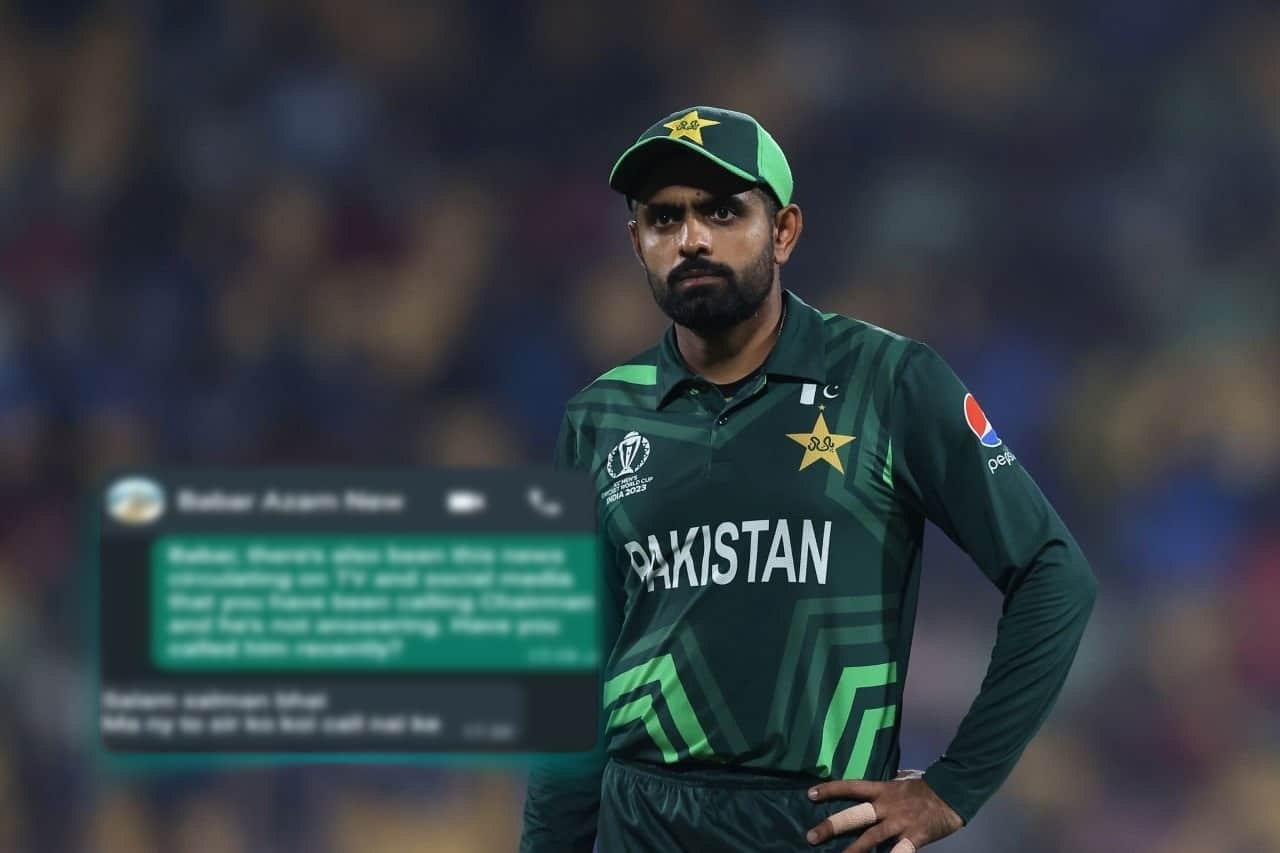 Babar Azam | Source: X/Twitter
A confidential conversation between Pakistan captain Babar Azam and PCB Chief Operating Officer Salman Naseer has been leaked on national TV amidst speculation that PCB Chairman Zaka Ashraf was not responding to Babar Azam's calls.
In the chat that surfaced on a Pakistani TV channel, Salman questioned the captain about the accusations of attempting to contact the PCB chairman without receiving a response, to which Babar clarified that he never made such calls to Ashraf.
The Whatsapp chat between Babar Azam and Salman Naseer reads as follows:
Salman: Babar, there's also this news circulating on TV and social media that you have been calling the chairman and he is not answering your calls. Have you called him recently?
Babar: Salam Salman bhai, Ma ny to sir ko koi call nahi ke [I have not called up sir].
Salman: ok thanks
Meanwhile, there are reports suggesting that the Pakistan Cricket Board (PCB) is contemplating a change in leadership, considering a replacement for the current Pakistan captain, Babar Azam, following Pakistan's underwhelming performance in the 2023 World Cup.
Pakistan are currently sitting at the sixth spot in the points table, with four points from six matches. They kicked off their tournament campaign with wins over Netherlands and Sri Lanka, but have lost their last four matches in a row.