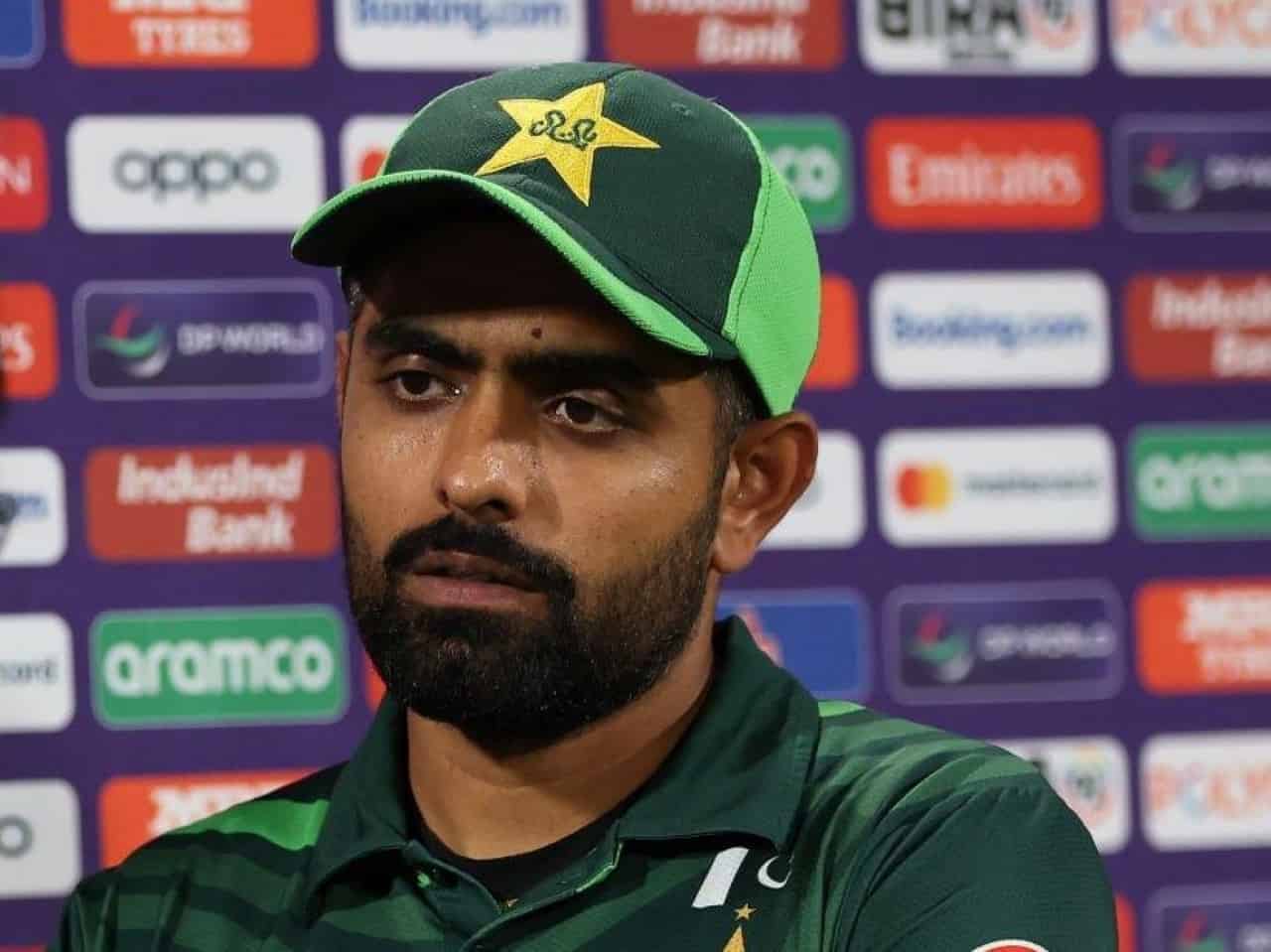 Babar Azam | Source: X/Twitter
In a major twist, the Pakistan Cricket Board (PCB) has raised the possibility of captain Babar Azam's removal if the team's performance in the ongoing World Cup continues to falter.
Pakistan, having experienced three consecutive losses in their first five matches, now finds itself in a must-win situation against a strong South African side in Chennai on Friday, October 27.
Babar Azam has been getting a ton of flak for his recent captaincy calls that messed things up for the team. On top of that, his own batting was nothing to write home about until he finally found his touch and smoked some runs against Afghanistan.
Here's what Pakistan Cricket Board (PCB) said in a statement on Thursday:
"Addressing the media scrutiny directed at captain Babar Azam and the team management, the board's stance, echoing that of former cricketers, is that successes and defeats are part of the game. Captain Babar Azam and Chief Selector Inzamam-ul-Haq were given freedom and support in forming the squad for the ICC World Cup 2023."

"Looking ahead, the board will make decisions in the best interest of Pakistan cricket based on the team's performances in the World Cup. At present, the PCB encourages fans, former players and stakeholders to rally behind the team as they strive to make a triumphant comeback in the mega-event."
The clock is ticking, and skipper Babar Azam is on the hot seat with very little time left to prove himself as Pakistan heads into their crucial face-off against South Africa. This game is make-or-break if Pakistan aims to secure a spot in the top four and reach the World Cup 2023 semifinals.