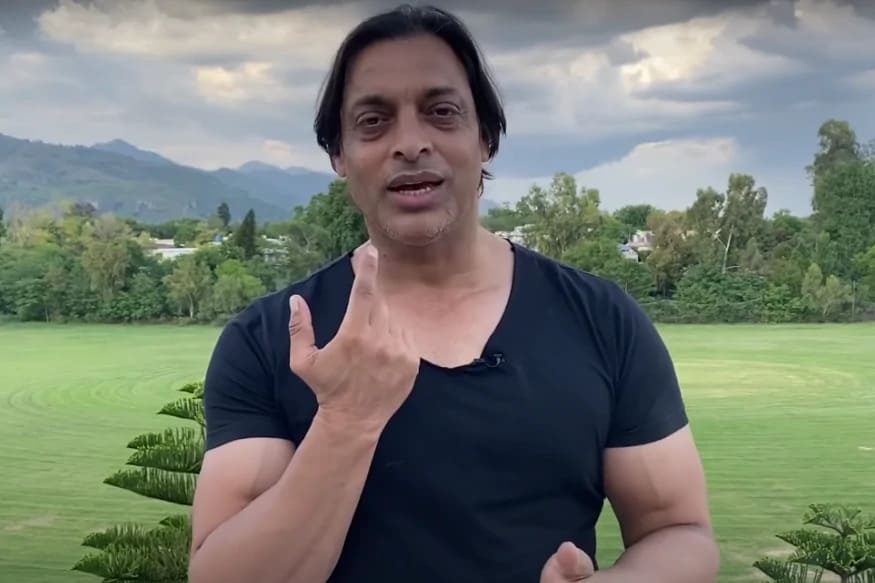 Shoaib Akhtar | Source: Twitter
Former Pakistan fast bowler Shoaib Akhtar has been making negative news headlines lately, after he criticised the captain of the Pakistani cricket team, Babar Azam, for his poor communication skills.
Kamran Akmal was the latest victim of Shoaib Akhtar's criticism during a live TV program, where he was ridiculed by the former Pakistan pacer for his mispronunciation of the word "screen."
Here's what Akhtar said:
"Kami [Kamran] is our match winner. He must be listening to this. He has played really well for Pakistan."
"Mai sun raha tha, ye keh raha tha sakreen. Sakreen ni hota hai screen hota hai"
"Roughly translated to: I heard him speaking, he was saying 'sakreen', it's screen and not sakreen".
During the interaction, Shoaib Akhtar once again brought up Babar Azam, this time offering advice for him to improve his communication skills. He referenced Indian captain Virat Kohli as an example and stated that if Babar Azam could speak well, he would have become a brand.
"You have to take note of these things, my intention was not to belittle Bab. He is a brand face and I want him to look that way. Babar is as big a player as Virat Kohli, if you see Virat's video, he speaks fluently."
Earlier, in an interview with a local Pakistan channel, the right-arm pacer slammed the communication skills of Pakistani players, including Babar Azam.
"Abhi aap dekh le, koi character nahi team mein. Na koi baat karne ka tarika.
[Translation: You can see there's no character in the team, nor they know how to talk]
"How awkward it looks when they come to the presentation. Kitna mushkil hai English sikhna aur baat karna?"
"[How difficult is it to learn and speak English?]
"Cricket is one job, and handling media is another. If you can't speak, I am sorry, but you won't be able to express yourself on TV."
Shoaib Akhtar's persistent criticism of Babar Azam and other Pakistani players for their communication skills has sparked a backlash from fans, who have called out Akhtar for his own struggles with speaking.