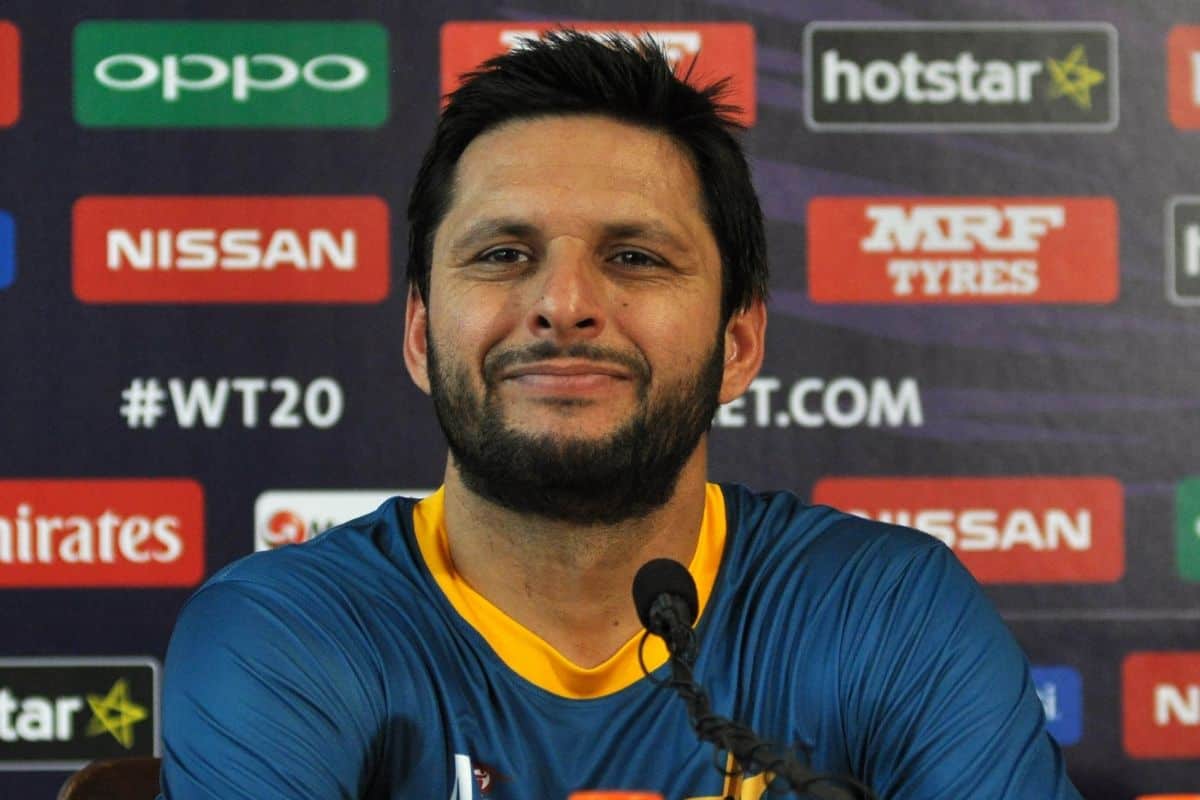 Shahid Afridi | Image: Twitter
Shahid Afridi, the former Pakistan cricketer, on Saturday, has opened up on his willingness of joining his country's cricket board. He wants to see his country at the top in all three formats.
Afridi has announced his retirement from International Cricket in 2019 and continued his journey in competitive cricket. In the just-concluded Pakistan Super League, he was a part of 'Multan Sultan'. However, despite his decent performance, the franchise couldn't make it to the finals.
Now he has been picked as a captain of Galle Gladiators in the upcoming inaugural edition of Lanka Premier League, starting from November 26.
In an interaction with PTI, the 40-year-old Afridi told, "I haven't thought too much about it (joining PCB) right now, but yes, why not?" Afridi stated in an interview facilitated by the Lankan Premier League.
"Someday, I would like to play a more prominent role in Pakistan cricket and give something back to the game. I would do anything to see Pakistan cricket at the top of world cricket in all formats," he added.
Recently, Babar Azam has been appointed as the captain of Pakistan team in all the three formats. Speaking on his appointment as the captain in all three formats, the 40-year-old said, "Babar has a good T20 captaincy record too, so let us give him a chance and see if he is capable of handling the pressure of captaining Pakistan."
Don't Want To Be Too Harsh On Ali: Shahid Afridi
Further speaking on the sacking of Azhar Ali as the Test captain of Pakistan Cricket team, Afridi said that he doesn't want to be 'too harsh' on Ali but at the same time he felt that it was on the cards once they lost to Australia and England.
"I don't want to be too harsh on Azhar because he tried to build a legacy under his captaincy," Afridi said.
"But despite his hundred against Sri Lanka and win against both Sri Lanka and Bangladesh, the series loss to Australia and finally the loss to England perhaps didn't go down too well with the management," he added on the PCB's decision to elevate Babar Azam to Test captaincy.
Shahid Afridi is yet to reach Sri Lanka to join his squad. He is currently in Karachi and is expected to reach Sri Lanka on Monday, November 23.