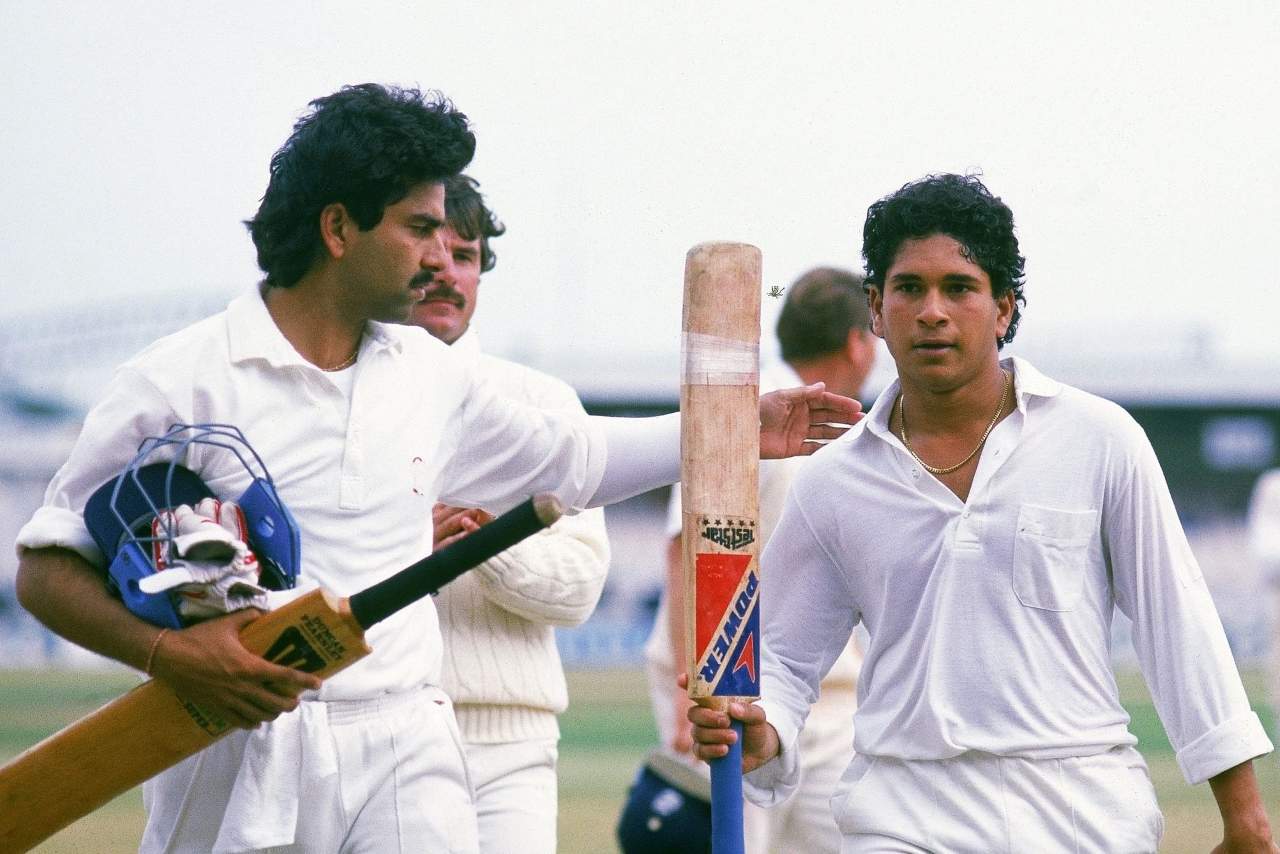 Sachin Tendulkar | Source: Twitter
Indian cricket legend Sachin Tendulkar's 50th birthday on April 24th prompted a flood of tributes from fans and former players.
Among the many heartfelt messages was a fascinating tale from Tendulkar's ex-teammate, Pravin Amre, who is now an assistant coach for the Delhi Capitals.
In a video posted on the team's social media platforms, Amre recounted an incident from his playing days that highlights Tendulkar's unwavering passion for the sport.
Amre recalled a benefit match he played with Tendulkar in 1993, where they were joined by some local cricketers. During the match, Tendulkar spotted a plain bat belonging to a player named Prasad Pradhan and was so awestruck by it that he went on to request him for it.
In a generous gesture, Pradhan gave the bat to Tendulkar, who then gave him five bats from his own kit. What makes this story truly remarkable is that Tendulkar went on to score five international centuries with that very bat.
Amre, as quoted in Hindustan Times, narrated:
"There was a player named Prasad Pradhan in 93 and we went to play a benefit match for him in Pune. Local cricketers too had come for it so plenty of bats were kept there. There Sachin had this instinct, and he picked a bat and started tapping it on the ground. The bat had no brand sticker, it was a plain one and he asked the person to whom the bat belonged 'mere ko ye bat dega kya' (will you give me this bat)?"
"The guy was very happy when Sachin asked for his bat and happily obliged to Tendulkar's request. Sachin then gave him five bats that were kept in his kit in return. Since I was his room partner, I noticed Sachin took the bat and pasted his contract sticker and I vividly remember he went on to hit five international tons with it. All I want to say is that Sachin had the eye to identify good bats from a very early age."