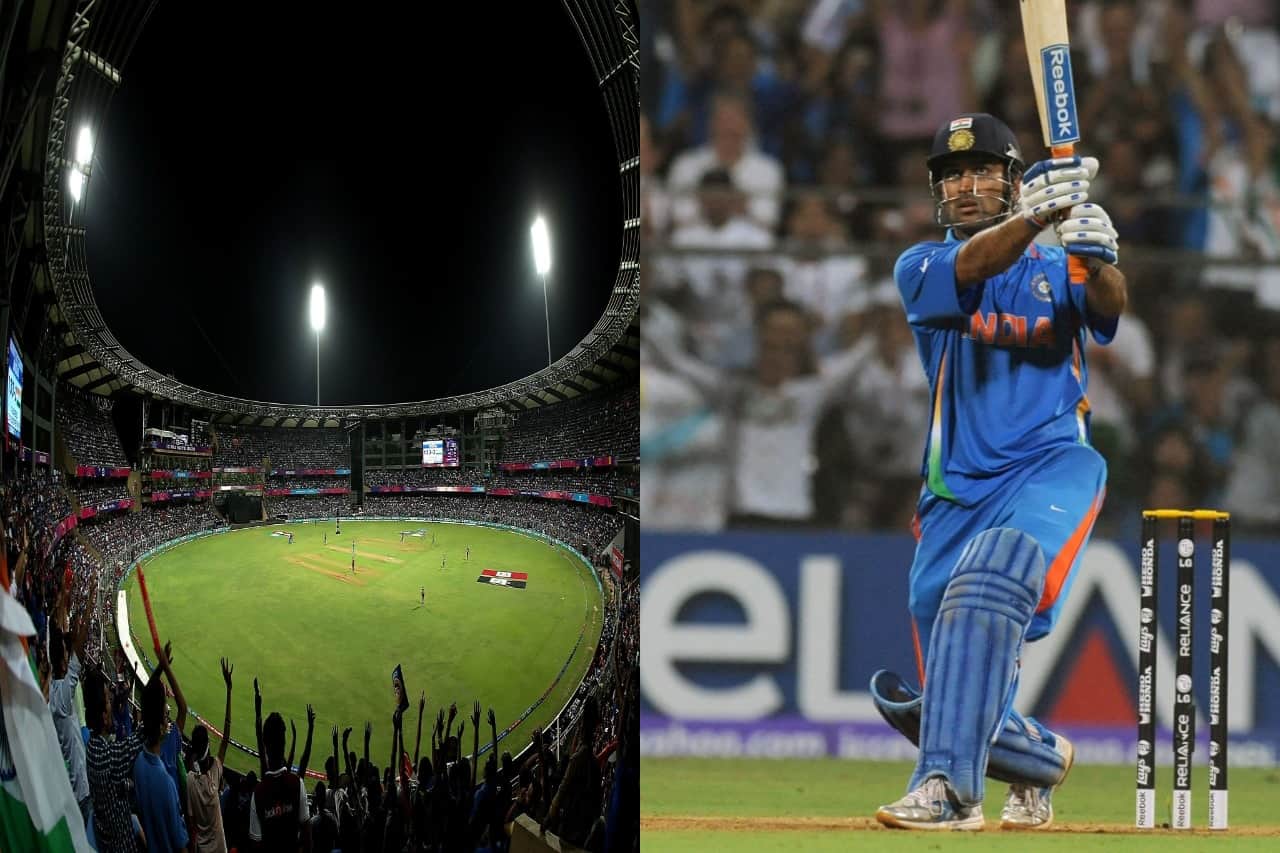 MS Dhoni
In the historic turn of events, the Mumbai Cricket Association is going to put up those two prime Wankhede Stadium seats where MS Dhoni hit that epic six in the 2011 World Cup final on the auction block for the ICC ODI World Cup 2023 games, Times of India reported.
Notably, the two seats where Dhoni's famous World Cup-winning six landed are known as the '2011 World Cup Memorial seats.'
"Request for proposal for buyout of Hospitality Package for ICC Cricket World Cup 2023 matches at Wankhede Stadium. Cricket World Cup 2011 Victory Memorial Stand (2 seats) to be auctioned," MCA wrote on its website.
The MCA is bound to rake in a fortune through this auction, given the emotional attachment that Indian cricket fans have with that iconic shot of the former India captain.
Back in April, word got out that the MCA was planning to put up a 'memorial' where Dhoni's legendary six landed during that epic April 2, 2011, win against Sri Lanka. MCA bigwigs even gave Dhoni the grand tour to those special seats when he was leading the Chennai Super Kings during an IPL match.
Meanwhile, recently, MCA president Amol Kale told Times of India that there will be no memorial, but those seats at the historic spot will be especially designed and named after MS Dhoni."
"Those two special seats will be permanently named after MS Dhoni, and will be known as 'MS Dhoni seats'. We are making something different. There's no memorial, but those seats will be beautifully decorated and specially designed. They will like a sofa/comforter, and will have hospitality services. We will sell those seats at a premium (price). The auction will take place in the next 10 days. We will take out an 'Expression of Interest' and then people will bid for those seats," Kale said.