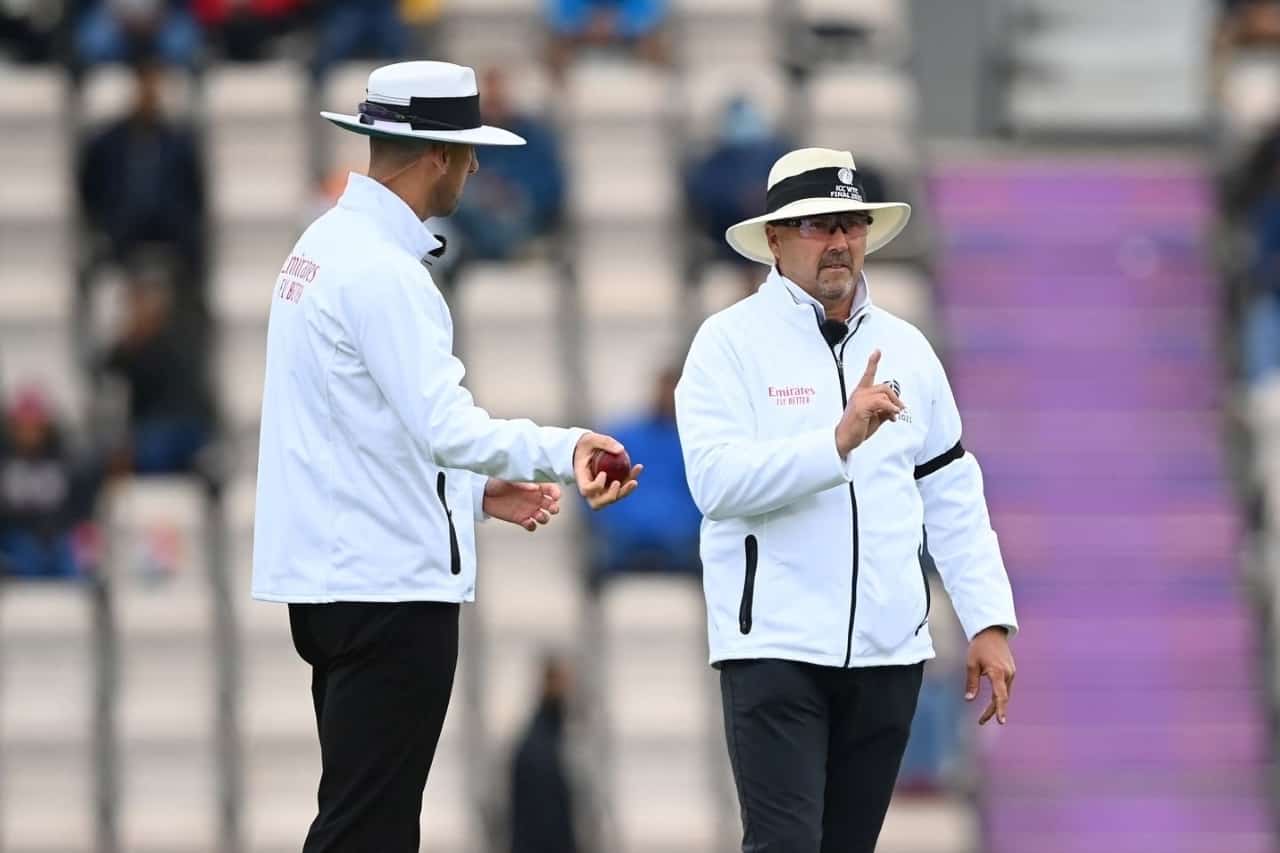 Umpire Soft Signal | Source: GettyImages
New Zealand outfoxed Sri Lanka by 111 runs during the 2nd match of their ongoing three-match series to bring the series at level at the Galle International Stadium on Friday, June 30.
However, in one of the surprising events, the match officials allowed New Zealand's Eden Carsen to bowl 11 overs – one more than the allowed limit for each bowler in an ODI.
To the surprise of all, Carsen appeared to have bowled her complete 10-over quota in the 45th over of the Sri Lankan innings but she returned for another six deliveries, and neither the on-field umpires nor her teammates realised that her spell had ended.
Carsen gave away just one run from that 'extra over' she bowled as she finished the match with the figures of 2/41. It was a stroke of luck for the match officials that the over didn't have a significant impact in the game's direction, as the White Ferns were already well on their way to a certain victory by then.
With this, the 21-year-old Carson has now become the first New Zealand women cricketer since 1993 to bowl more than 10 overs in an ODI.
Prior to the introduction of 50-over contests, limited-overs cricket was played over 55 overs, allowing each bowler a maximum of 11 overs but later, this rule was abolished in 1995.
However, there have been four instances of bowlers surpassing the 10-over limit. Neetu David of India (in 2004 against Australia), Gayathri Kariyawasam of Sri Lanka (in 1998 against Pakistan), Purnima Rau of India (in 1995 against England), and Mohammad Rafique of Bangladesh (in 2004 against Hong Kong) had all bowled more than the allowed 10 overs in the past.