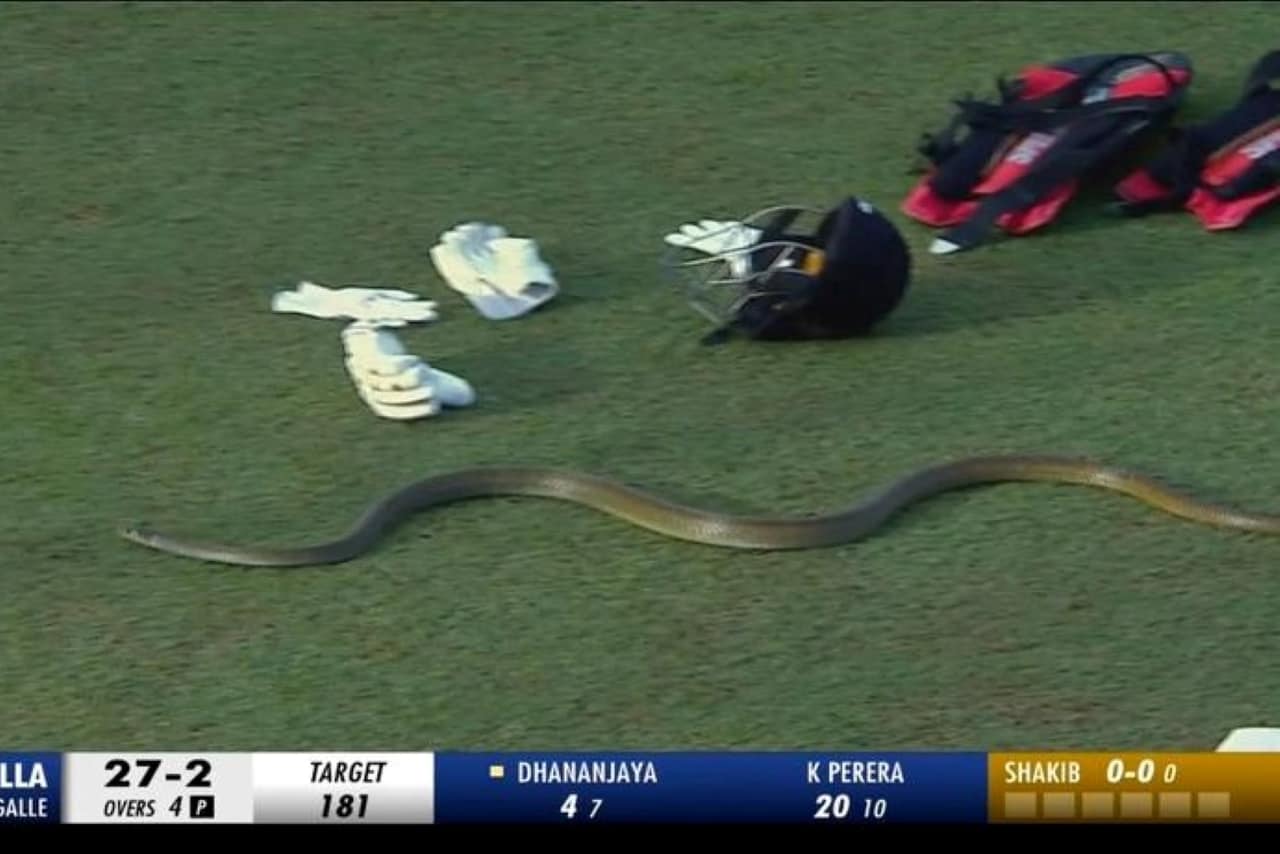 Snake Interrupts Lanka Premier League Match | Source: Twitter
The second match of the Lanka Premier League (LPL) 2023 between Galle Titans and Dambulla Aura had to be stopped after a snake slithered onto the cricket field, causing some tense moments for the players, umpires, and ground staff.
However, the match resumed shortly after the situation was handled. Meanwhile, Indian wicket-keeper batter Dinesh Karthik came up with a witty response to the picture of the snake spotted in Sri Lanka's stadium as he wrote:
"The naagin is back

I thought it was in Bangladesh"
Check Dinesh Karthik's tweet:
For those not familiar with the tweet's context, Dinesh Karthik is taking a light-hearted jab at the Bangladesh team's iconic Nagin dance, which gained massive popularity following India's Nidahas trophy win in 2018. Dinesh Karthik was the hero of the match, clinching India's victory with a six.