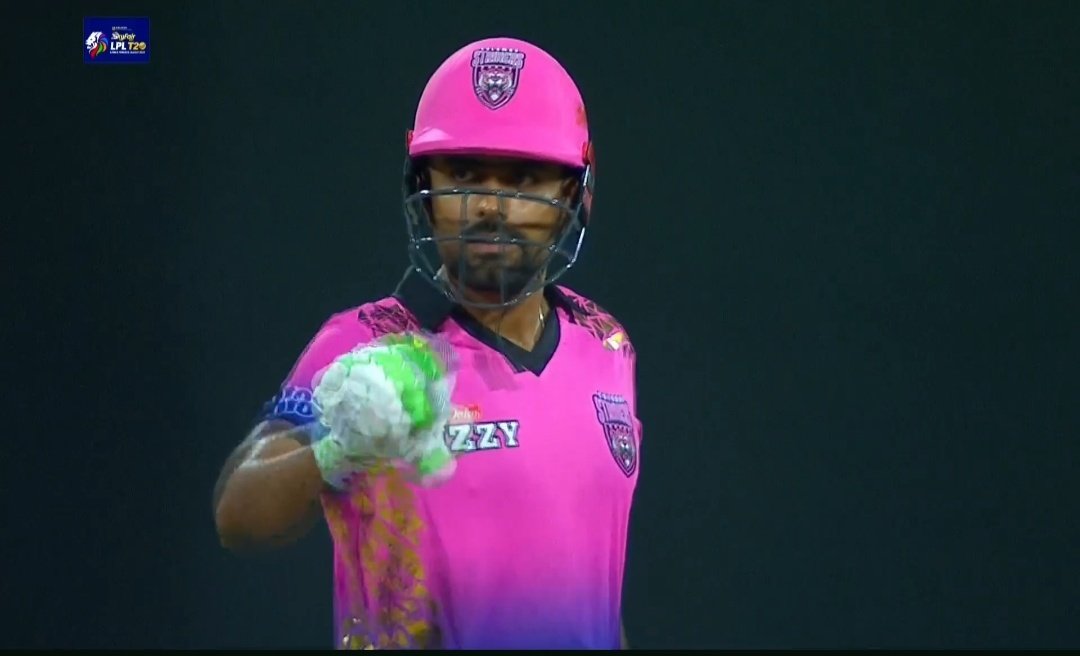 Babar Azam | Source: Twitter
Following a difficult start against Jaffna Kings in the tournament campaign, Babar Azam proved his worth in the next game against B-Love Kandy, smashing a match-winning fifty for Colombo Strikers.
Apart from his fifty, the buzz around him intensified due to his choice of wearing a jersey without any sponsor or betting logo, which became the talk of the town.
Notably, the sponsorship for Colombo's Jersey and Helmet comes from Indian companies like Kheloyar and 1xBook, renowned betting firms extensively associated with branding in several T20 leagues across the world.
Meanwhile, the Pakistan captain takes a strong stand against betting promotion, considering it against the principles of his religion. He also enforces a "no betting clause" in every contract he signs.
Colombo Strikers, with one win and as many defeats from two matches, are currently sitting at the third spot of the points table.