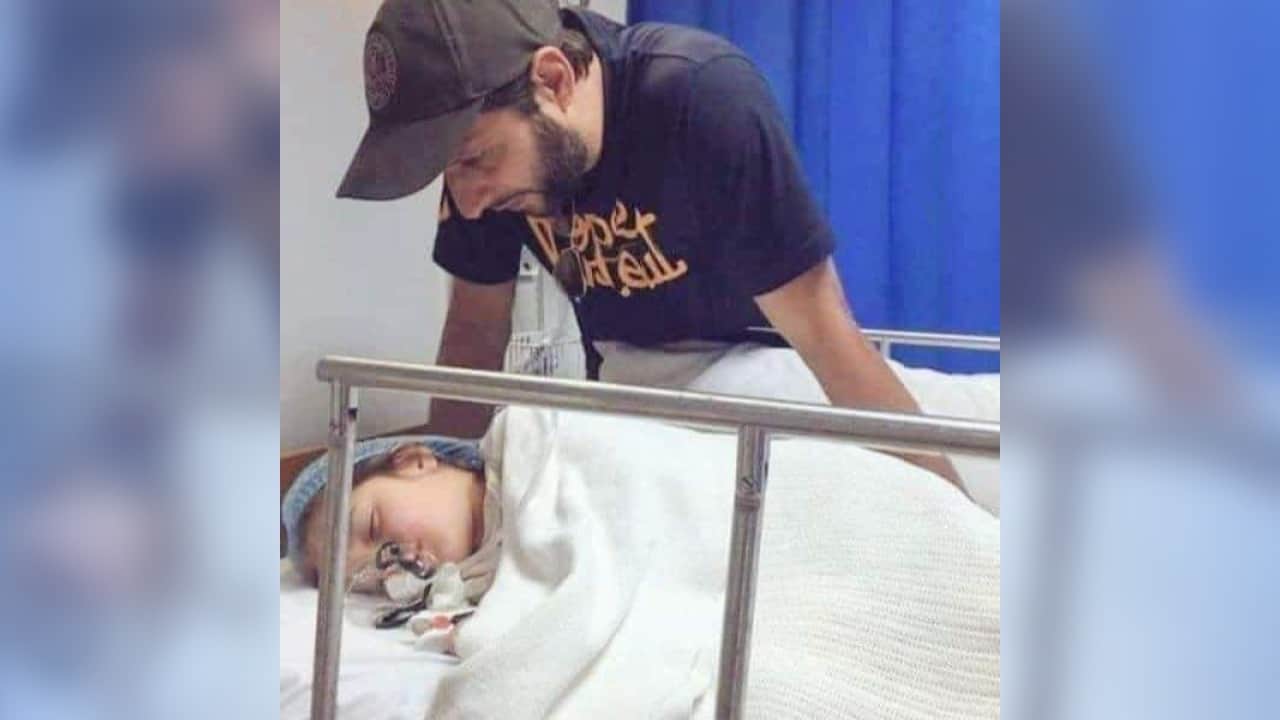 Shahid Afridi | Source: Twitter
Former Pakistan captain Shahid Afridi, on Tuesday, left the Lanka Premier League 2020 midway citing a 'personal emergency'. Afridi is currently leading Galle Gladiators in the inaugural edition of the Lanka Premier League. Notably, his side didn't win a single game out of the three they played so far.
Now leaving his team midway he is returning to Pakistan for a 'personal emergency'. No official word has come from either the player or the franchise over what sort of a personal emergency Afridi has had to deal with, certain rumours of his daughter being hospitalised have surfaced.
Now a picture of Shahid Afridi's daughter being in the hospital is getting viral on social media. While fans continued to seek the authenticity of the report, some Twitter accounts have claimed that the daughter of the cricketer is seriously ill. The authenticity of the news, however, hasn't been verified yet.
"Do you know the reason for @SAfridiOfficial 's return to the country? His daughter has been admitted to hospital. We pray for speedy recovery #LPL2020", a tweet claiming to be the official Twitter account of the Lanka Premier League wrote. The account by the handle (@LPLt20official), however, isn't the real official account of the league. The real account is (@LPLT20).
At the same time, a Pakistan-based news portal, 24NewsHD, has also claimed that Shahid Afridi's 9-month-old daughter is sick and it is the same daughter whose health issues had prevented Afridi from joining the franchise for the T20 league early.
"The same daughter is not well again and he will be leaving the hotel in Hambantota at around 7.00 pm for Colombo, where he will catch a flight for Karachi at 1.00 am", one of the team sources told the news portal over the telephone.
However, Shahid Afridi also confirmed that he would return to join his team at LPL 2020 after the situation at home is resolved.
Shahid Afridi had also missed a flight to Sri Lanka last month and delayed his arrival for the Lanka Premier League.
Unlike other players who had undergone a 7-day mandatory quarantine period, Shahid Afridi was in isolation only for 3 days after arriving in Sri Lanka on November 24. He will likely be allowed to join the team after a similar quarantine if he returns to Sri Lanka as he proved he already contracted the novel coronavirus and is unlikely to get reinfected.