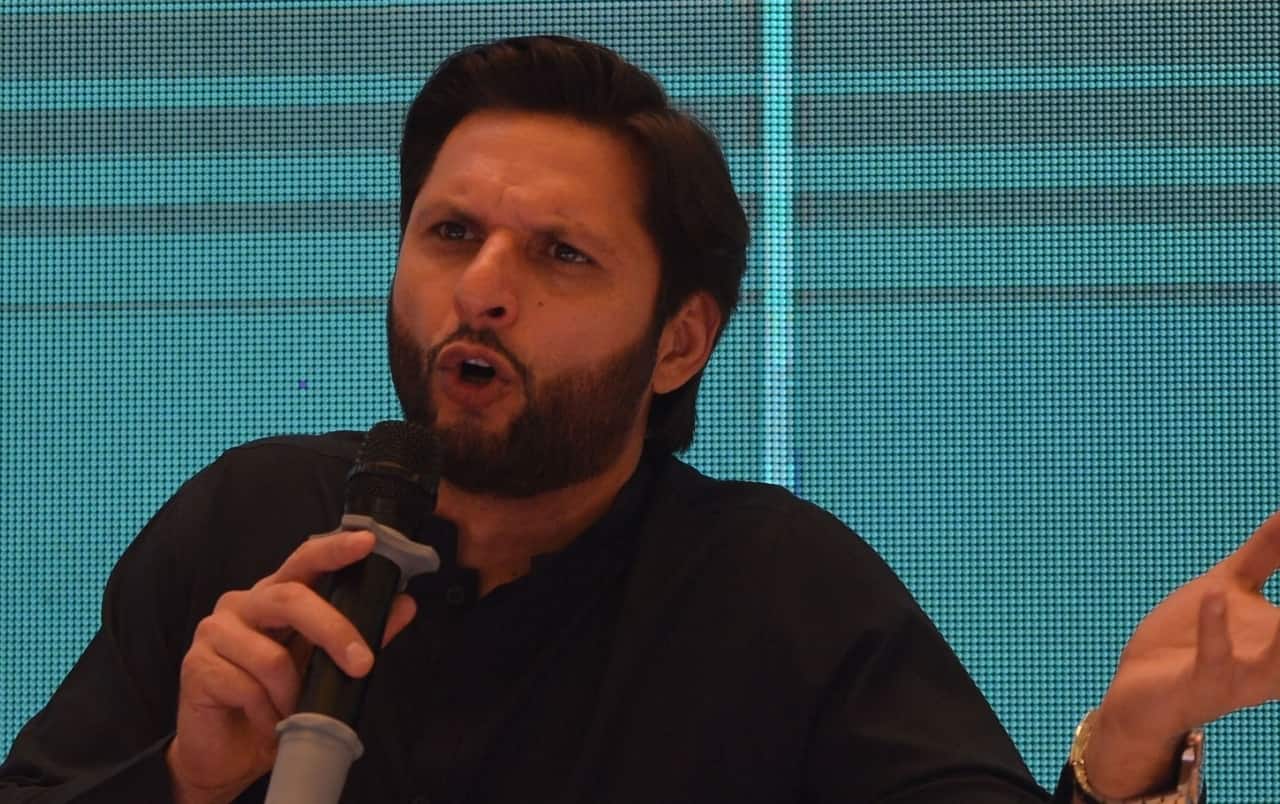 Shahid Afridi | Sporce: X/Twitter
Former Pakistan all-rounder Shahid Afridi slammed PCB Chairman Zaka Ashraf for leaking the private chat between Pakistan's captain, Babar Azam, and PCB official Salman Naseer on live TV, calling it a disgraceful act.
In the leaked conversation, Naseer's message reportedly stated, "Babar, there's also been news circulating on TV and social media that you have been calling Chairman and he's not answering. Have you called him recently?" According to the host, Babar responded, "Salam Salman bhai, I have not made any call to sir."
Video of the leaked Chat:
The consent of Babar Azam in allowing his personal message to be aired on live TV remains in question, giving rise to ethical considerations surrounding the actions of the PCB chief. Disclosing private messages may be interpreted as a violation of privacy.
Meanwhile, Shahid Afridi condemned the act as deeply disgraceful, referring to the release of the private chat involving Pakistan's captain, Babar Azam. He emphasised that these actions only reflect poorly on their own nation.
"Sorry to say but this is such a disgraceful act. We are degrading our own country by doing this. I mean, how can someone leak a private message on TV, that too, of our Pakistan captain Babar Azam."
Watch Video:
Meanwhile, there are rumours that following the 2023 World Cup, the Pakistan Cricket Board (PCB) might opt for a new captain, potentially replacing Babar Azam. As of now, Mohamed Rizwan and Shaheen Afridi appear to be the top contenders for the position.