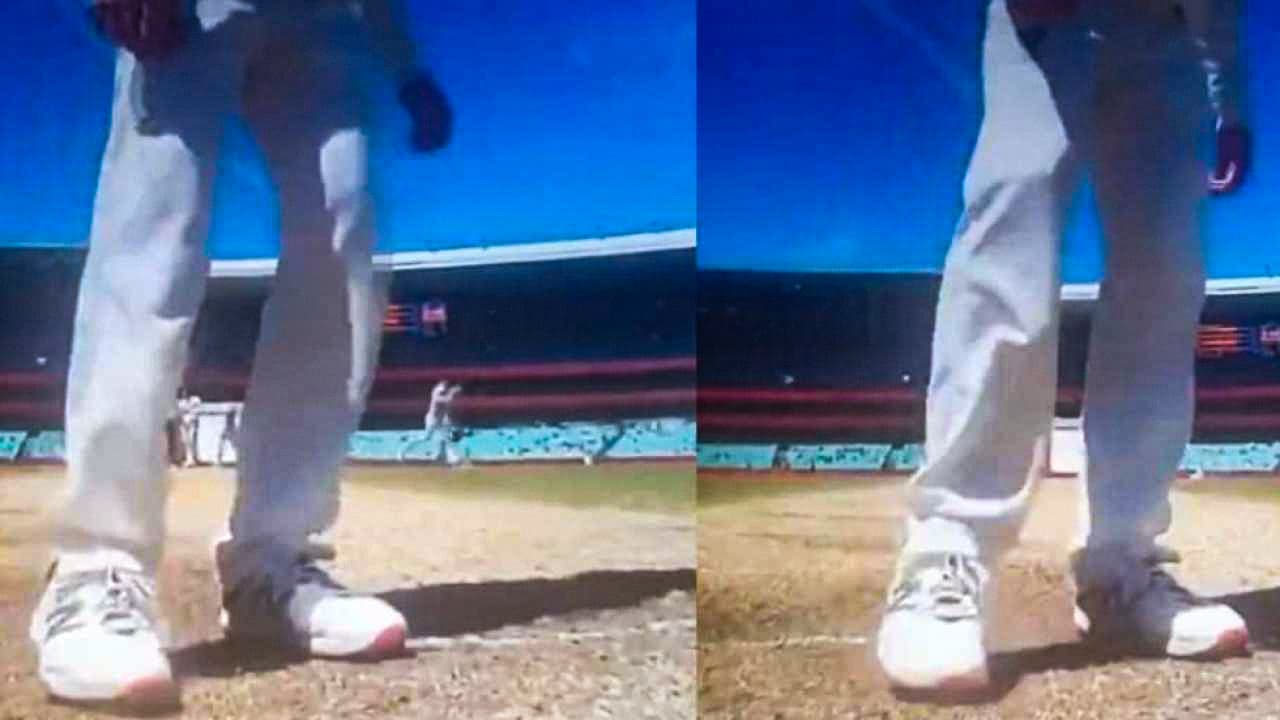 Steve Smith Caught Removing Rishabh Pant's Guard Mark | Source: Twitter
Former Indian cricketer and legend Virender Sehwag slammed Australian batsman Steve Smith after he was caught removing Rishabh Pant's batting guard on Day 5 of the third Test at the Sydney Cricket Ground.
On the last day during the drinks break in the first session of the game, the stump camera caught Steve Smith erasing the batsman's mark on the pitch. The video got viral on social media and the Australian players are facing criticism over the matter.
Meanwhile, Virender Sehwag also took to Twitter to slam the Australian batsman for using dirty tactics. He also heaped high praises on the Indian cricket for making the whole country proud.
"Tried all tricks including Steve Smith trying to remove Pant's batting guard marks from the crease. Par kuch kaam na aaya. Khaaya peeya kuch nahi, glass toda barana. But I am so so proud of the effort of the Indian team today. Seena chonda ho gaya yaar."
Virender Sehwag's Tweet:
As long as Pant's inning is concerned, Indian keeper-batsman slammed 97 off 118 balls, with the help of 12 fours and 3 sixes. After his dismissal, Pujara held the game and ensured the momentum didn't turn in Australia's favour. Pujara smashed 77 runs off 205 balls with the help of 12 fours. However, he too was dismissed of delivery from Josh Hazlewood.
After this Hanuma Vihrai and R Ashwin stood on the field and didn't let the Aussies win the third Test. Both of them played an incredible role in earning India a draw, which almost felt like a glorious win.
There was one instance from the match that caught the eyes of the fans. A video has surfaced on the internet which showed Steve Smith trying to remove the batting guard of Rishabh Pant during his innings.