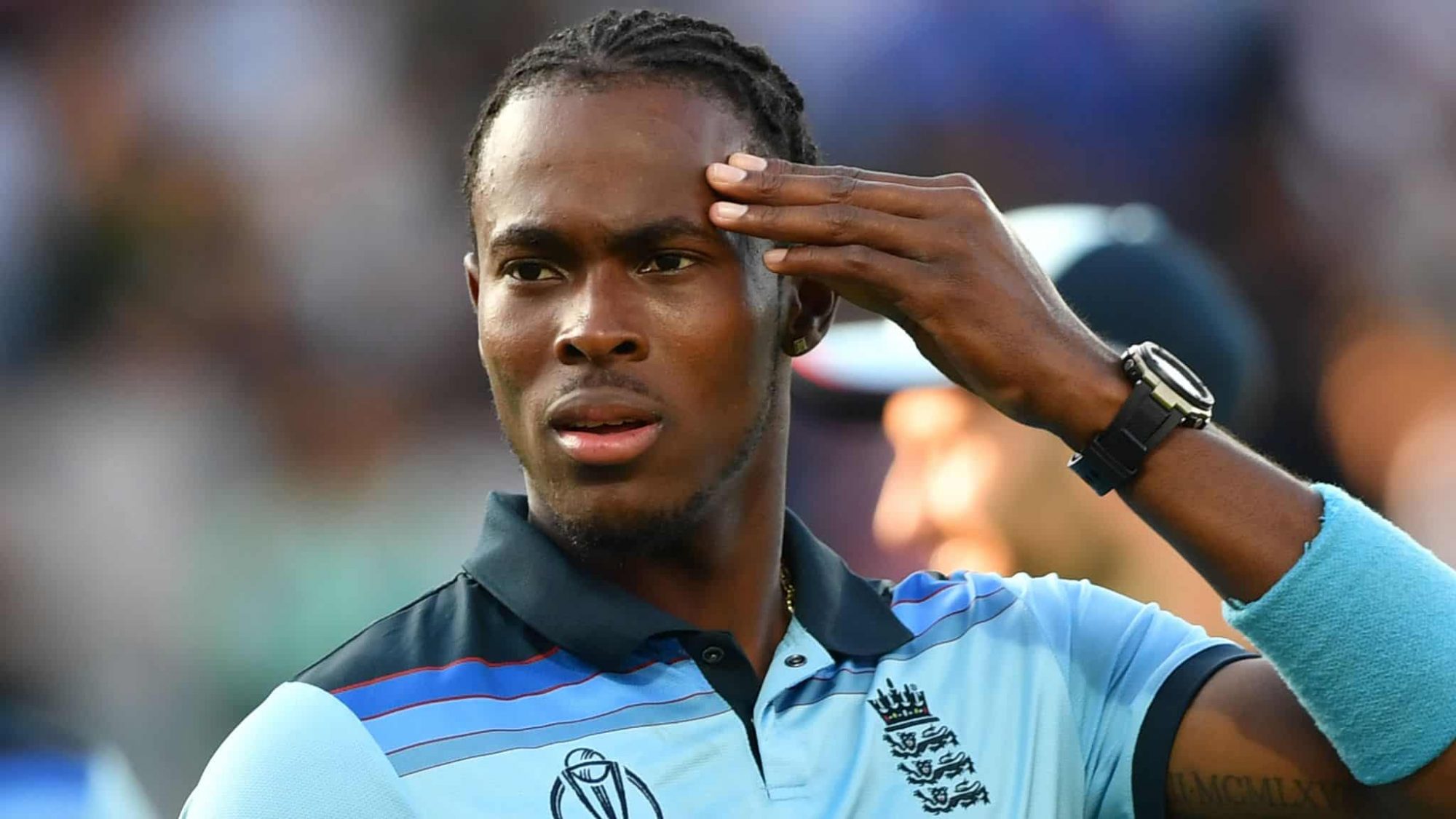 Jofra Archer | Source: Twitter
Jofra Archer, the England fast bowler, had missed the fourth Test against India recently which was played in Motera, Ahmedabad due to his elbow injury and now it has been speculated that he might miss the upcoming five T20Is against India too.
Earlier in 2020, he was also diagnosed with a stress fracture. In the meantime, Chris Silverwood, the Three Lions' head coach, stated that Archer won't be undergoing surgery at the present point in time and the issue is being discussed with the England and Wales Cricket Board's medical team.
He also admitted that Archer's elbow problem may need long-term management and possibly even surgery. One of the most sought-after T20 players, Archer's fitness standing up to the rigors of Test cricket is what England management is thinking about.
"Jofra's elbow did flare up a little bit and the medical staff are managing that at the moment. Obviously we'll monitor his progress. The medical staff are talking about how we deal with this long term. He's trained today with the white-ball squad. We'll be monitoring his situation," said the England coach.
As one of the world's most valuable T20 players, he could make a fine living without risking further damage to his elbow from the strains of the red-ball game and his future in Tests is under consideration.
"I'll be guided by the medics. We'll see where we end up with him. I want Jofra to be fit for all forms of cricket. I want him to have a long, successful Test career. The important thing for me at the moment is that Jofra gets every resource we can provide to make sure he does have a long and successful Test career," Silverwood added.