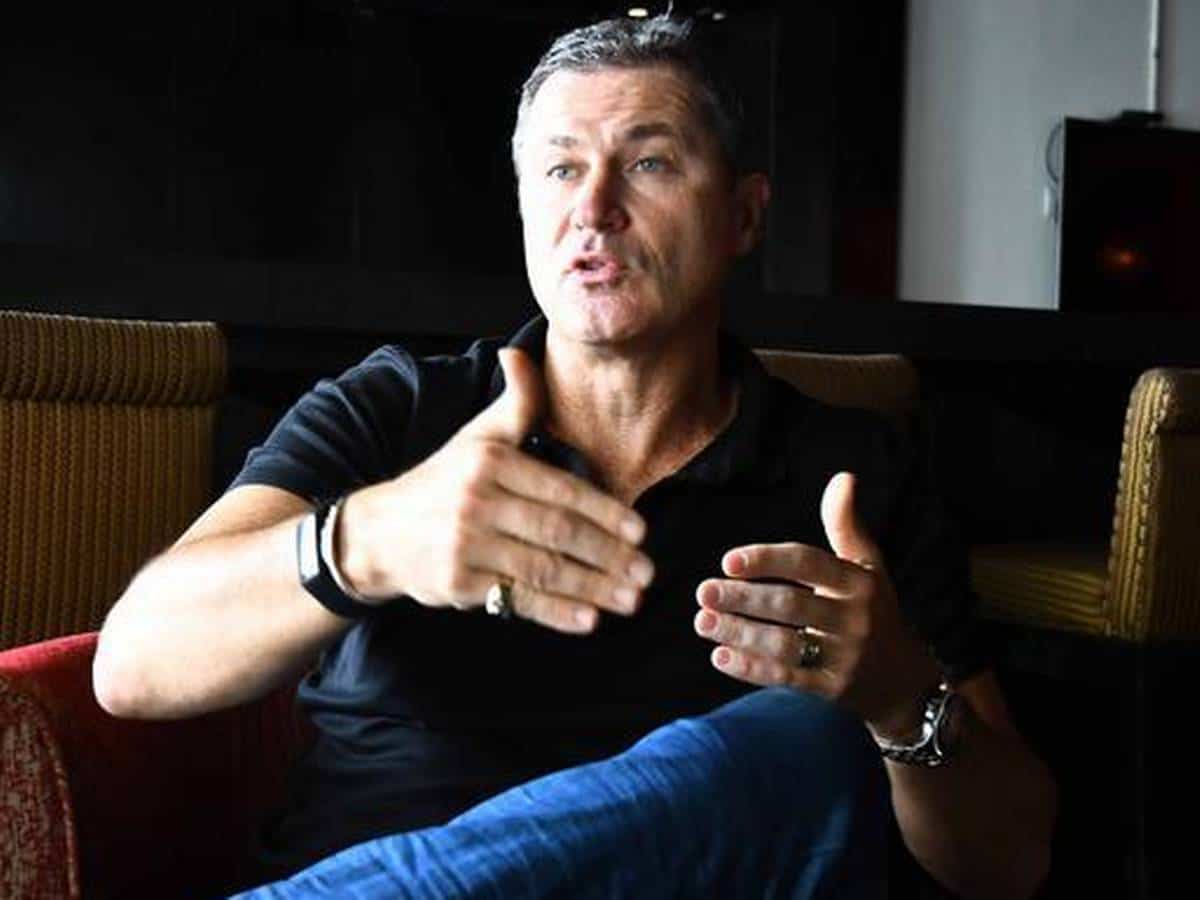 Simon Taufel | Source: Twitter
There is always discussion and controversy over many shots in cricket. One such short 'switch-hit', which umpire Simon Taufel has objected to, is declared illegal. In this shot, the batsmen change their grips (from left-handed to right-handed grip or vice-versa) just before the ball is delivered.
The veteran umpire believes that it is impractical to call the switch hit shot illegal as it is not possible for on-field umpires to monitor a batsman's 'grip' or 'change instance'.
"The game of cricket is not a science, it's an art. We're not perfect. When we say that we want to ban that type of shot how does the umpire officiate that? It's impossible," Simon Taufel was quoted as saying by 'Sydney Morning Herald'.
"The umpire has an enormous number of decisions – front foot, back foot, protected area, seeing where a ball is hit – it's impossible to have an official then watch for the changing of the grip or stance. It's an impossible ask for a standing umpire to make that determination. We can't make a law that we can't apply," he added.
Switch-Hitting is Not Fair: Ian Chappell
Simon Taufel's comments have come after former Australian captain Ian Chappell said that the ICC should ban the 'switch-hit shot' as it is unfair to bowlers and the fielding side.
"[Switch-hitting] is very skilful, some of it's amazingly skilful – but it's not fair. How can one side of the game, ie. the bowlers, they have to tell the umpire how they're going to bowl. And yet the batsman, he lines up as a right-hander – I'm the fielding captain, I place the field for the right-hander – and before the ball's been delivered, the batsman becomes a left-hander," Chappell had told Wide World of Sports.
Later, Glenn Maxwell also came forward to put his views on the matter. The Victorian, who regularly plays the switch-hit effectively, defended the shot and said that the onus was on the bowlers to evolve and stop the batsmen from playing it.
"I think batting has evolved in such a way that it's just got better and better over the years which is why we're seeing these massive scores getting chased down and scores are going up. I suppose it's up to the bowlers to try and combat that, and the skills of bowlers are being tested every day. They're having to come up with different change-ups and different ways to stop batters, and with the way, they shut down one side of the ground and what-not," Maxwell said.