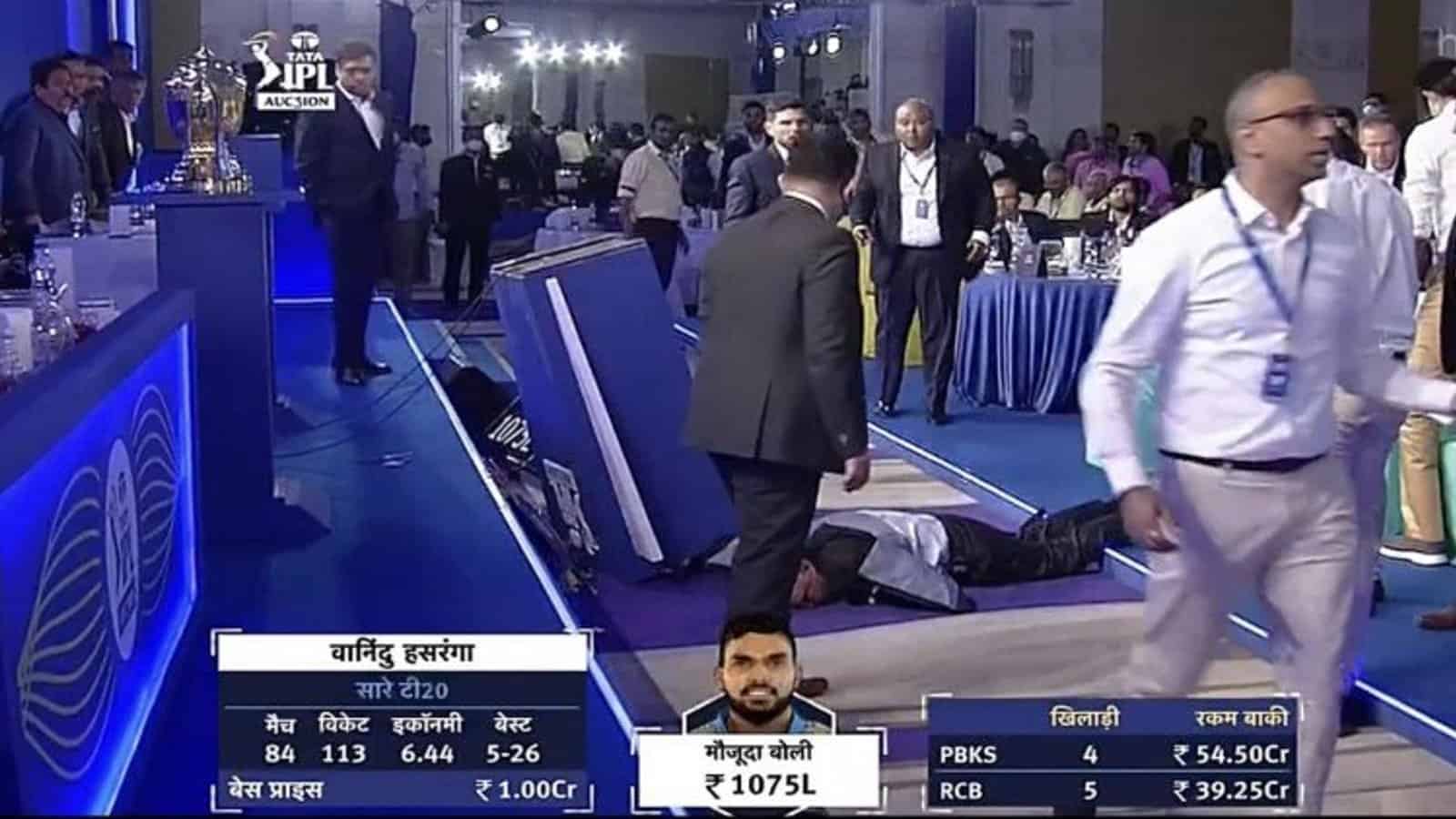 Image Source: Twitter

The first day of IPL mega auction has been halted midway after auctioneer Hugh Edmeades fainted due to Postural Hypotension during the IPL 2022 mega auction. As of now, an early lunch has been taken in the auction.
As per reports, Edmeades is fine now and the auction is expected to resume soon. The incident occurred when the franchises were bidding for Sri Lanka allrounder Wanindu Hasaranga as Edmeades suddenly fell down from the stage leaving everyone around him shocked.
"Our auctioneer is stable. The medical guys are attending to him. He should be back for the next set," the BCCI statement.
Meanwhile, BCCI has shared an update saying Hugh Edmeades is absolutely fine and the auction will be resuming at 3.30 PM IST.
According to Star Sports, the official broadcaster of the IPL, the auction will resume after lunch and Charu Sharma will continue with the proceedings.