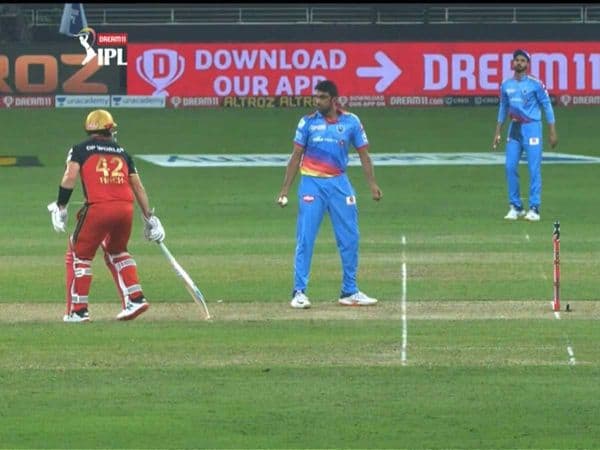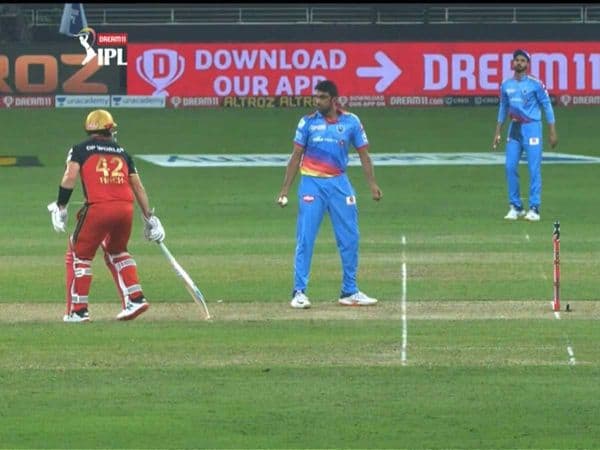 Ravichandran Ashwin's 'mankading controversies' in IPL 2019 is again in the discussion this time. In the 19th match of the season played in Dubai on Monday, Ashwin's mankading came into the discussion again. Although this time he did not use it, but still warned Royal Challengers Bangalore's batsman Aaron Finch.
Here is What Exactly Happened
Royal Challengers Bangalore was chasing Delhi's target of 196 runs. Devdutt Padikkal was batting on the fifth ball of the third over and Aaron Finch was on the bowling end. As Ashwin, who was bowling at the time, proceeded to bowl, Aaron Finch went out of the crease but Ashwin did not bowl and stopped to look at Finch. Ashwin could have dismissed Finch under the Mankanding rule if he wished, but he did not do so this time. Everyone was amazed to see Ashwin's move and everyone including Delhi coach Ricky Ponting had a smile on his face.
Later, after the match, R Ashwin took to Twitter and warned Aaron Finch in a very sarcastic way to not to repeat the same thing again.
Here is The Tweet:
Earlier in IPL 2019, there was a lot of controversy about Ravichandran Ashwin's dismissal of Jos Buttler using mankading. Ashwin, who was leading Kings XI Punjab in the last IPL season, dismissed Rajasthan Royals batsman Jose Butler (69) at the non-striker end. Ashwin had dropped Butler's gills when the batsman walked out of the crease before the ball was bowled. 'Mankading' has become the 'topic of talk' after that incident.
This way of dismissing the player (Mankading) named after former Indian spinner Vinoo Mankad. It is under the rules of cricket but some consider it against the spirit of the game. In 1947, Bill Brown of Australia was dismissed by Vinoo Mankad in the same manner.