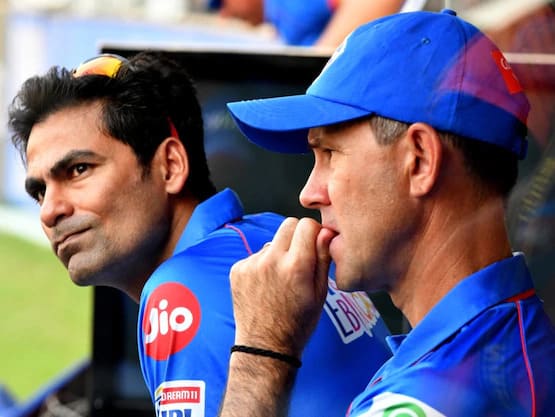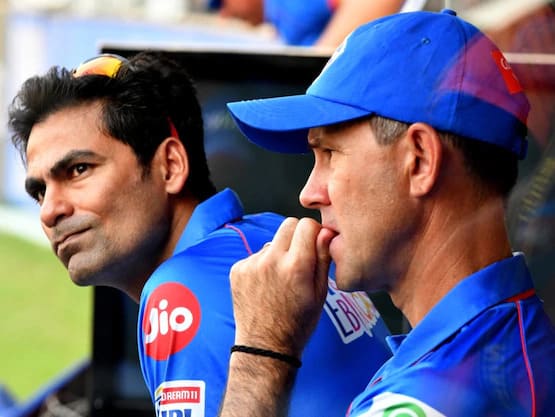 Delhi capitals assistant coach, Mohammad Kaif stated that DC players are feeling a kind of pressure right now as they have lost their fourth consecutive match against Mumbai Indians by 9 wickets on Saturday in Dubai.
Delhi Capitals lost to Mumbai Indians with 34 balls to spare, which has directly influenced their net run rate. Now their NRR has become negative and is worse than Kings XI Punjab, which is fifth in the points table.
Delhi capitals was doing immensely good at the beginning of the tournament but in the second half of the tournament, they seemed struggling.
Over and all it all came to the last league game of Delhi Capitals. If they will lose their last match against Virat Kohli and Co, they might get eliminated too.
Did Not Expect That it Might Come Down To Net Run Rate: Mohammad Kaif
"Players are feeling a bit of pressure, that can happen, we expect that, we are trying to keep the team together, at some stage you will lose form and struggle for it but we are still backing our main players, we did not expect that it might come down to net run-rate, we thought we might qualify easily, now we have to fight it out against RCB," Kaif told in the post-match press conference.
Earlier in the tournament Delhi capitals has suffered two major blows as their main bowlers Ishant Sharma and Amit Mishra got ruled out of the mid-tournament due to injuries. Their absence has weakened the bowling attack of the franchise to a great extent.
Mohammad Kaif reckoned that losing the veterans in the middle of the tournament didn't help their cause by any means.
"We had a good start, probably we relaxed a bit in the middle and injury to Ishant and Amit Mishra did not help, we had to try uncapped Indian players, that's why we could not get our eleven going, it is a tough tournament, we have probably lost the rhythm probably but we are looking to our next match against RCB, we hope to win that and qualify for the playoffs," he added.