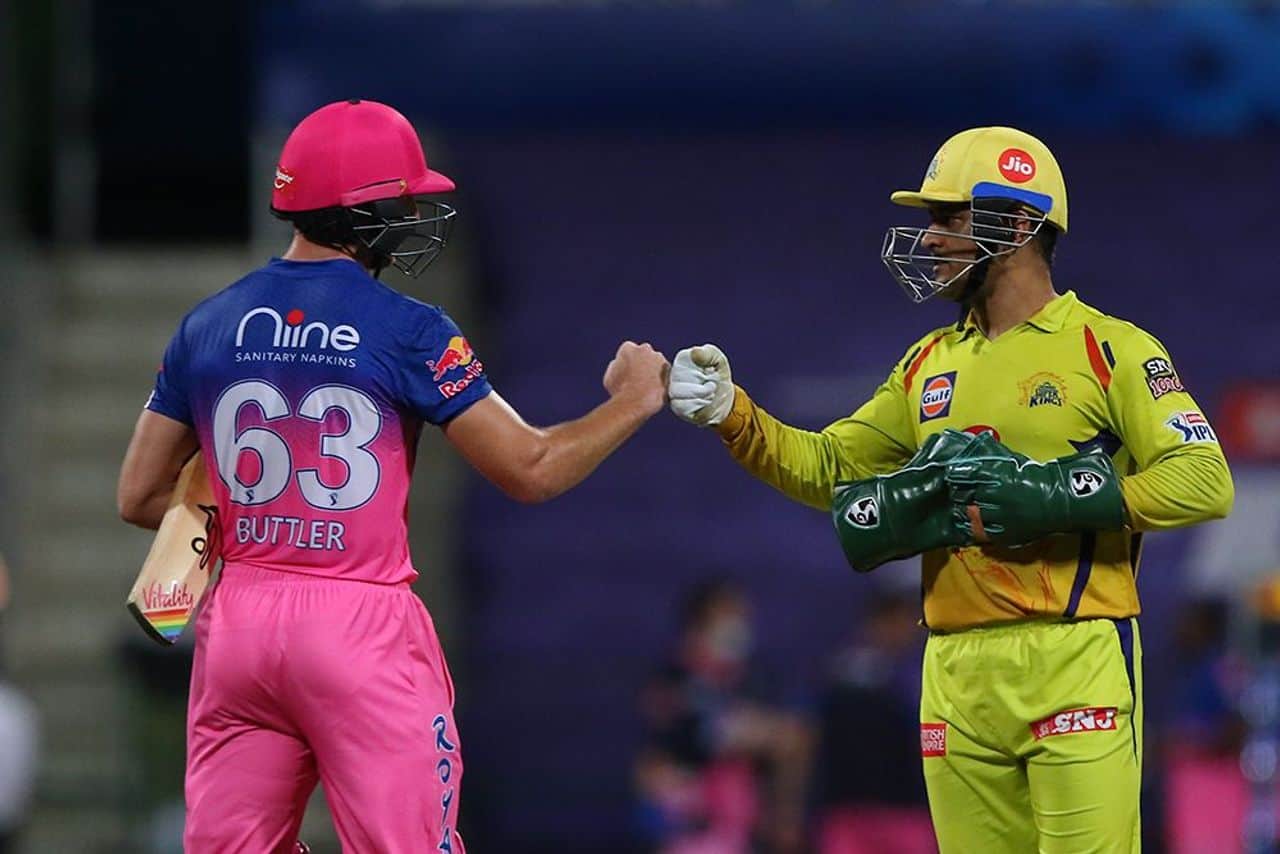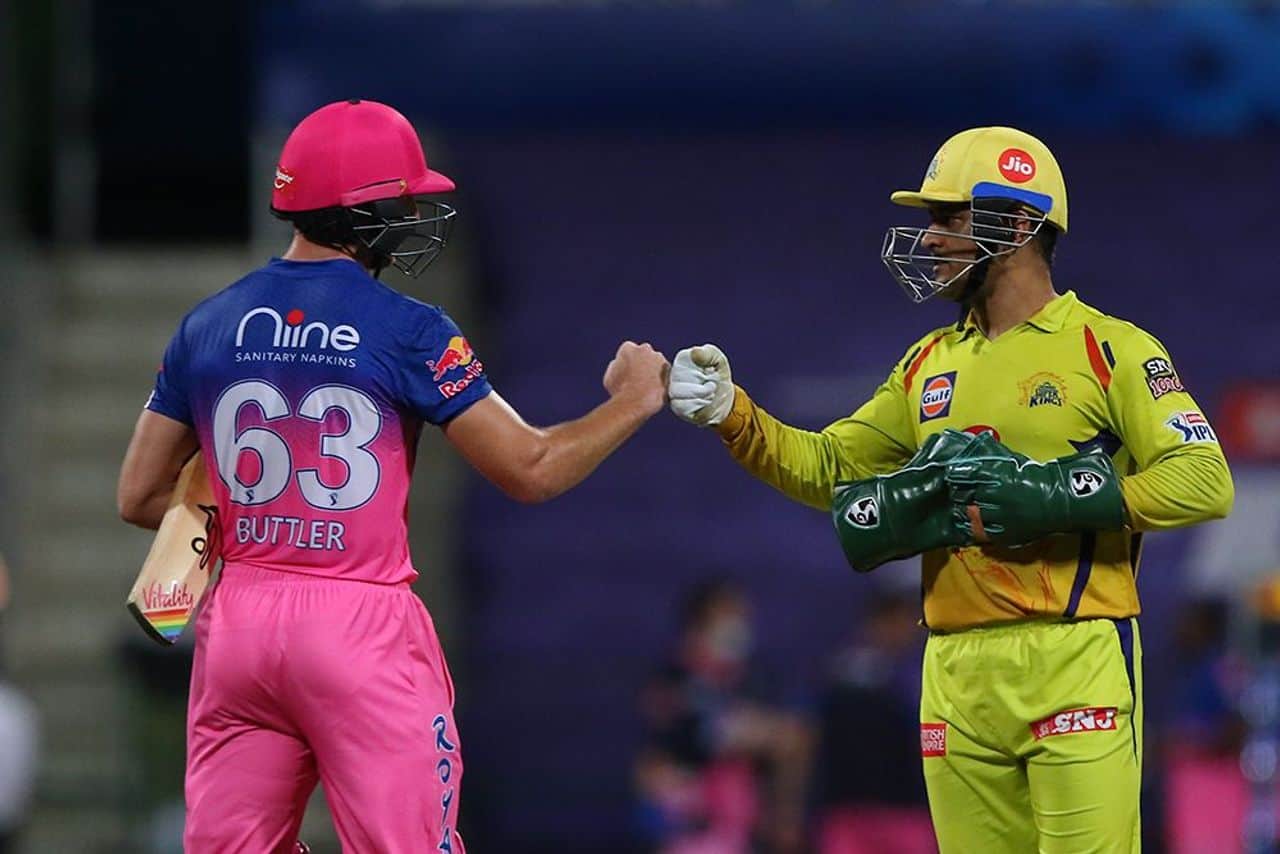 England wicket-keeper batsman Jos Buttler is a great admirer of former India Captain, MS Dhoni. Recently, in an interview with Times of India, Buttler reckoned that he has learned the art of big-hitting and finishing from his idol, MS Dhoni, who is currently leading Chennai Super Kings in the ongoing Indian Premier League (IPL) 2020. Recently after the match between RR and CSK, Dhoni gifted his number 7 jersey to his admirer, Jos Buttler.
The English wicket-keeper batsman looked happy after receiving a special gift from his idol itself.
Speaking about his idol, Buttler revealed that he loves the helicopter shots of the former Indian captain. He also recalled the moment that made him a big fan of the veteran. Buttler reckoned that he is a big fan of MS Dhoni's 2011 World Cup innings. The former Indian captain had played a beautiful inning of 91 runs off 79 balls at a strike rate of 115.19 with the help of eight fours and two sixes and remained unbeaten against Sri Lanka to claim India's second ICC ODI World Cup title.
"I like his demeanour on the field. How cool and calm he is. I like his explosive batting, the helicopter shot. I always watched the IPL on TV. I remember some of the great innings he has played. One thing I really love is the 2011 World Cup final. How he walked out to bat and said I am going to see this home. That was inspiring and the way he finished the game with a six. It always resonated with me," Buttler told TOI in an interview.
The English wicketkeeper-batsman also feels that the price tag surely adds pressure on the player. Though the batsman is not in his best form in IPL 2020, he is doing a decent job as he has accumulated 293 runs in 12 games so far.
"Price tag adds to the expectations. It's another skill you have to learn. The best players can put that aside and focus on the ball coming to you. When Ben Stokes and I bat together, we are just concentrating on the ball. We don't really think of outside expectations. I don't try bat in one way and try playing the situation," he added.