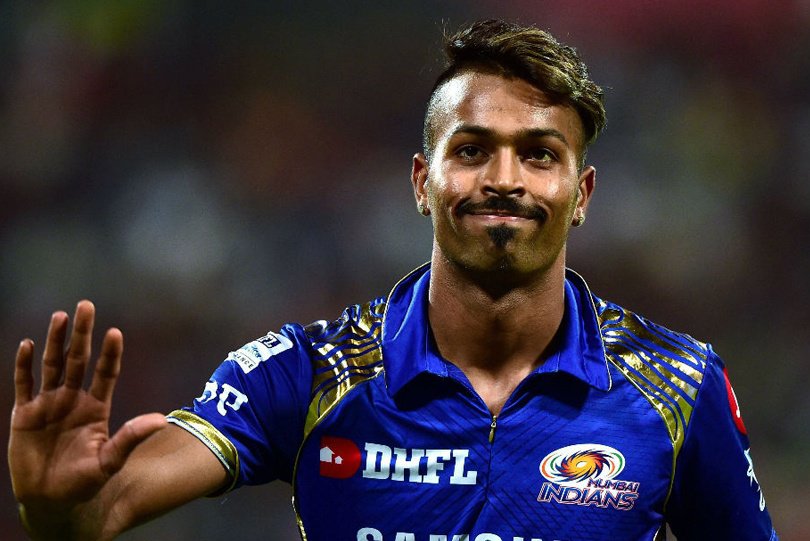 Hardik Pandya| Image Source: BCCI/IPL
The veteran all-rounder of Mumbai Indians, Hardik Pandya is not comfortable while bowling. Their skipper Rohit Sharma himself revealed this in the pre-match conference. He is carrying a niggle, and this was the reason why he hasn't been utilised as a bowler during Mumbai's face-offs. And now it is speculated that he might not bowl in the final match too.
The final match of the 13th edition of the Indian Premier League will be played between Shreyas Iyer led Delhi Capitals and the defending champions Mumbai Indians on Tuesday at Dubai International Cricket Stadium, Dubai.
On the other hand, Pandya's batting skills are getting better day by day. No doubts, he had a wonderful season this year. He contributed a lot for his team. Rohit added that the 27-year-old all-rounder is being assessed after every three-four games, and the franchise has left the decision of handling the bowl entirely on him.
MI skipper further stated that they don't want to put him under pressure in any way. The captain admitted that Hardik's batting has played an important role in leading the team to the final.
"We have had his assessment every three-four games, and we have spoken to him about what he wants to do. He is not comfortable at the moment to bowl. We have left all that decision on him. If he feels comfortable, he will be happy to bowl. But at the moment, he is not feeling comfortable. He has got some niggle going. It would have been great to have him bowl," said Sharma in the pre-match press conference.
Besides Pandya, Rohit Sharma also hailed the young batsman Suryakumar Yadav. Undoubtedly, he has impressed everyone with his match-winning knocks. He is the most crucial part of the team and he has proven this several times already. Hailing Suryakumar Yadav, Sharma said that the 30-year-old has taken the game to "another level".
"Surya is someone who has taken his game to another level. We all have seen, we all have witnessed. One good thing about him that struck me was his tempo and maintaining that tempo when he comes to bat. He has done extremely well for us, and I am really happy for him. He is here to make it big, and we can see that happening," concluded Rohit Sharma.