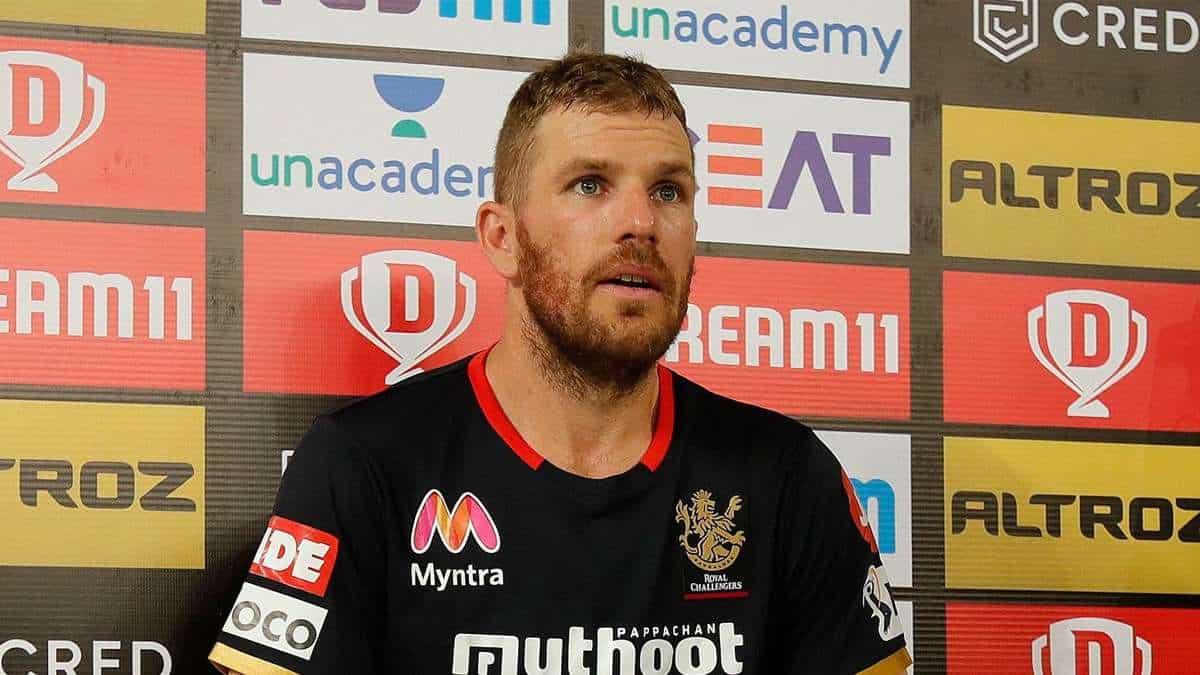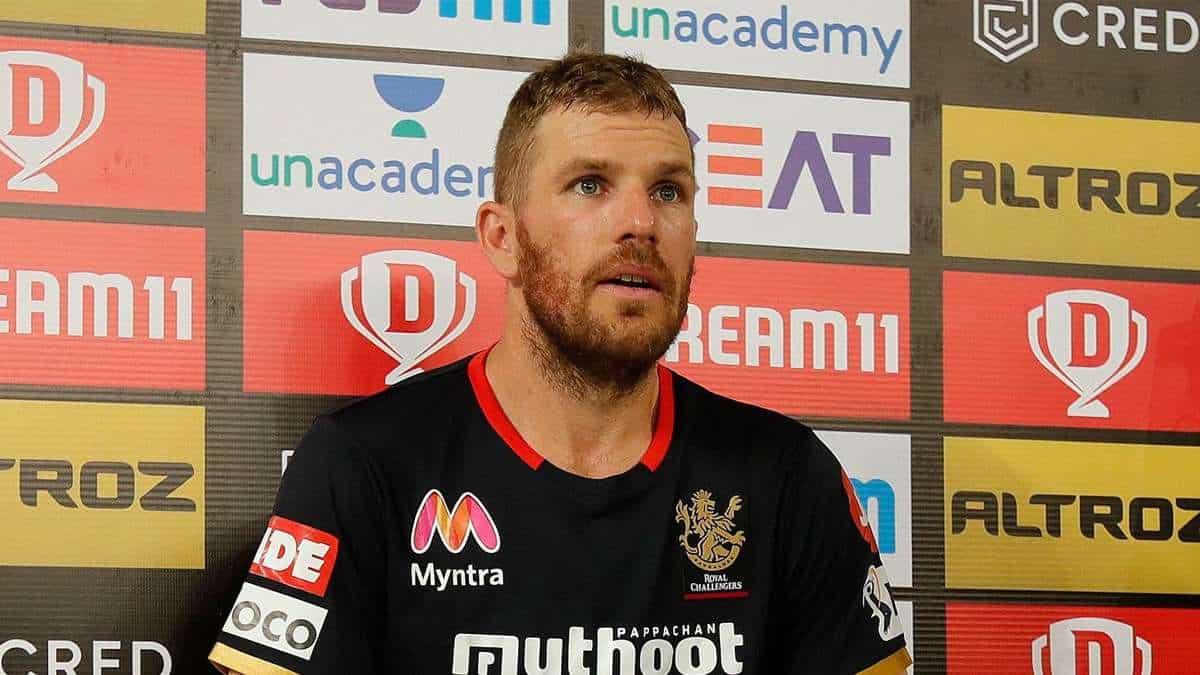 Australia's limited-overs captain and Royal Challengers Bangalore (RCB) opener Aaron Finch has said that in the first week of the Indian Premier League (IPL) it has been shown that the dew will play an important role in the tournament and this will slow down the pitches. Matches will be more affected.
Teams are preferring to chase the target by winning the toss as it is becoming easier to bat on the pitch in the second half and bowlers are facing difficulties due to falling dew. Finch, who is playing in the IPL after two seasons, said, "The dew will play a big part in the tournament. The last three games, the game at Sharjah (yesterday) and our game here, there was more dew than expected."
"I think as the games go on and there will be lots of games played over and over on the same wickets, the wickets will get slower and the dew factor will become even more.
"You still have played at our best. You can't use that as an excuse. If you happen to bat first on a slow wicket, you have to adjust to that and come up with plans to give yourself every opportunity to be successful in all conditions."
Teams are also expected to fall in the score as the tournament progresses, but Finch said it is too early to predict anything.
"It is hard to say. There have been a handful of games so far and they (Dubai, Abu Dhabi, and Sharjah) are totally different surfaces. It is just going to be a case of adjusting as quickly as possible."
Asked about dealing with slow and dry pitches, the 33-year-old batsman replied, "It is game to game. When the dew comes they turn into nice wickets. You can't set up one particular style of play.
"The first match here (DC vs KXIP) the ball bounced, seamed around. You got to be flexible for every match."
Australia's young batsman Josh Philippe managed to grab the attention of RCB after an impressive performance as an opener in the Big Bash League. However, Philippe played in the middle order against Sunrisers Hyderabad and Finch said that this 23-year-old player is capable of performing in any order.
"He is someone who has got so much talent. He can play a number of roles. We have seen how successful he can be at the top of the order (in Big Bash). He has got a lot of talent, a lot of skill. If he is given enough time, he will start to develop into his (current role) beautifully," said Finch.
He also said that it is nice to play with Virat Kohli and not against him.
"I have always had a huge amount of respect for how he goes about his game. He is obviously very aggressive on the field and his body language is fantastic," Finch said.
"Playing against him is a great challenge, you have to be committed 100 per cent. He has had the better of us a lot of times, so, it is nice to be playing alongside him for once."