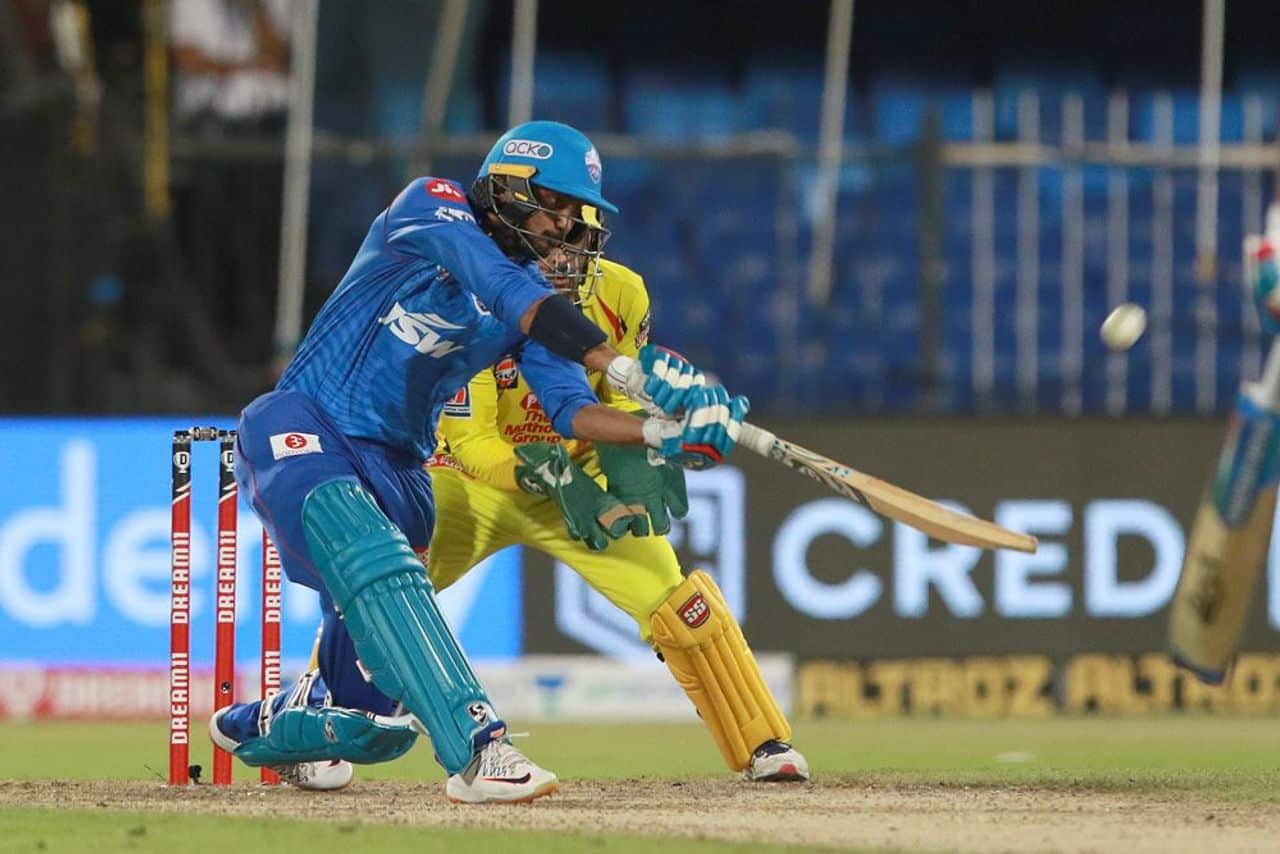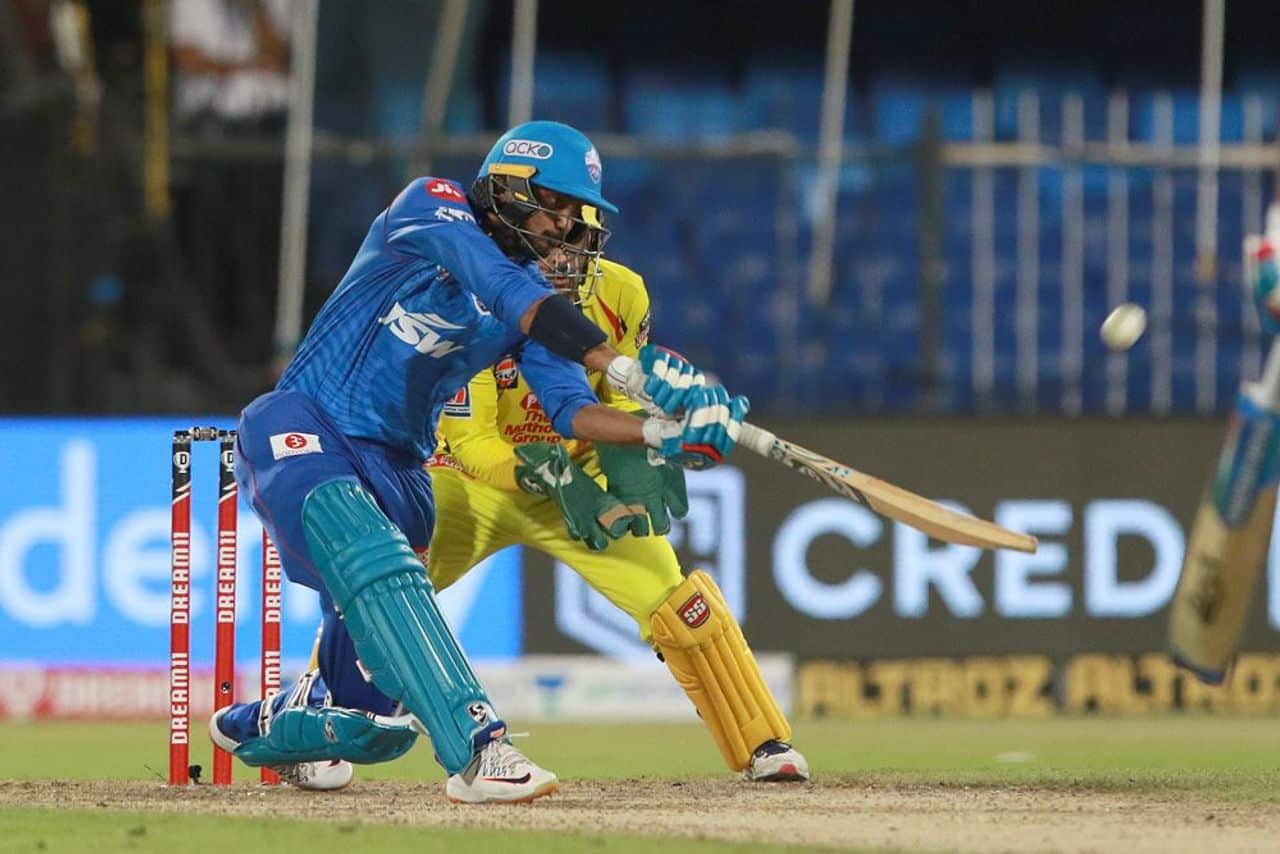 Delhi Capitals regained the top position in the points table by defeating three-time champions Chennai Super Kings in the 34th match of IPL-13.
In the match played in Sharjah on Saturday evening, Chennai Super Kings won the toss and elected to bat first. Batting first, they scored 179 for 4 in the alloted 20 overs.
In reply, Delhi Capitals achieved this target in 19.5 overs losing 5 wickets, thanks to Shikhar Dhawan's (101*) brilliant century.
For Delhi, opener Shikhar Dhawan scored an unbeaten 101 runs in excellent style and contributed significantly to the win. For Chennai, opener Faf du Plessis scored 58 runs while Ambati Rayudu (45 *) and Ravindra Jadeja (33 *) formed an unbeaten half-century partnership.
With this win, Delhi Capitals have moved back to the top spot with 14 points and now they are just one win away from qualifying playoffs. Whereas Chennai Super Kings' situation become more miserable with another loss. They are currently at Number 6 with six points in the points table and they need to win all their remaining games to progress to the playoffs.
Shreyas Iyer's Reaction:
Axar Patel – An Unsung Hero: Shreyas Iyer
Speaking in the post match interview, Shreyas Iyer said that he was quite nervous as the match was going to the last over. He knew if Dhawan would stand till the end, they will win. Further, heaping praises on Axar Patel, he said that he is 'an unsung hero'.
"I was very nervous, didn't know what to say because it was getting to the last over. I knew that if Shikhar stays till the end, we will win. But the way Axar struck the ball was amazing to see. Whenever we give the Man of the Match awards in our dressing room, he is always there. He is an unsung hero. His preparation is always on point and he knows what he is doing, " said Shreyas Iyer.
Know The Strengths & Weaknesses of Each Other: Shreyas Iyer
Hailing his team, he said they have been 'gelling' well as a team. They all know each other' strengths and weaknesses.
"We've been gelling well as a team from the first day of our camp. We know the strengths and weaknesses of each other. We've embraced each other's success and failure in the same way. I just told one of the teammates today that today the way he batted, it was really mesmerizing to see. Also gives me some breathing space as captain, "he concluded.