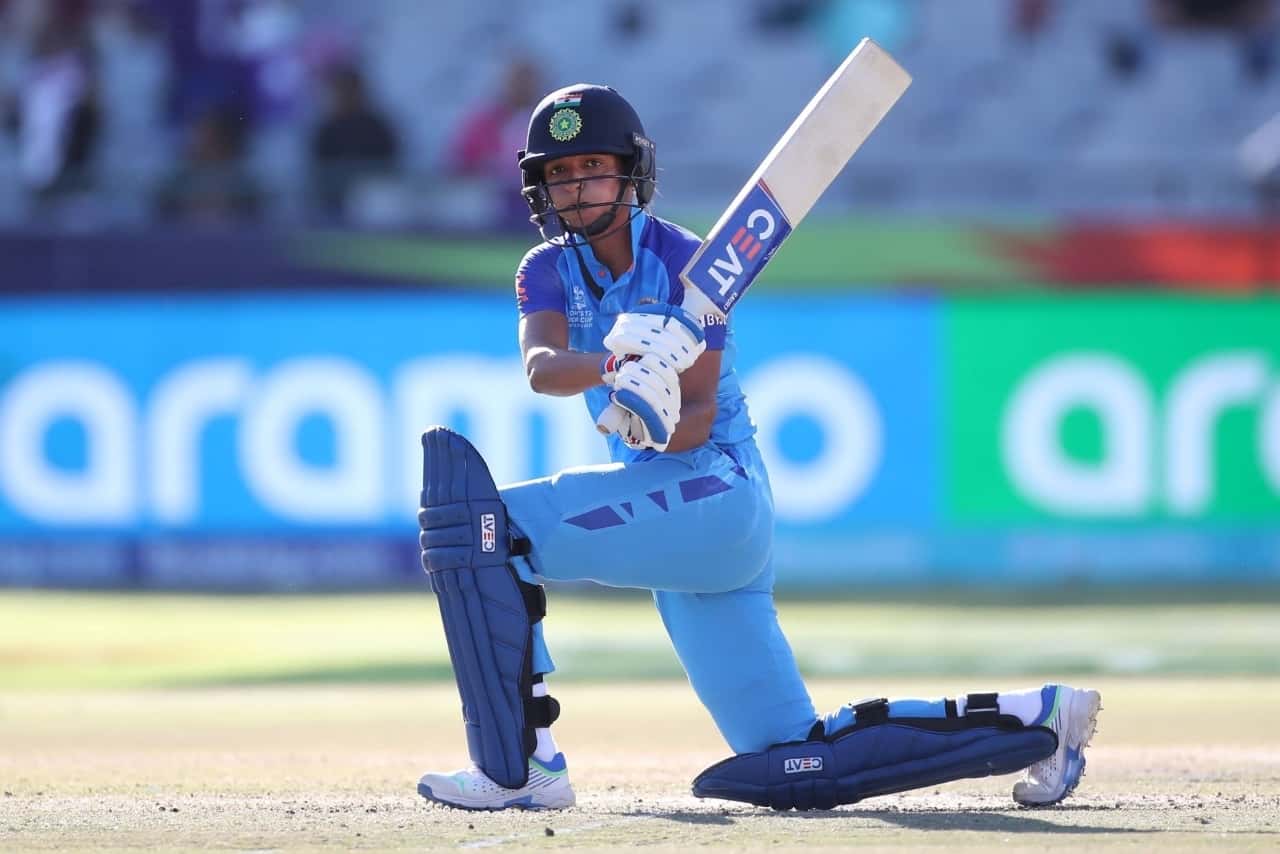 Harmanpreet Kaur | Source: Twitter
The recent on-field outburst by India Women's captain Harmanpreet Kaur during the third ODI against Bangladesh at the Sher-e-Bangla National Cricket Stadium may result in her missing two knockout matches of the women's T20 event in the Asian Games to be held in Hangzhou, China.
Harmanpreet Kaur showed her displeasure after being dismissed by Bangladesh's left-arm spinner Nahida Akter in the 34th over of India's 226-run chase. She vented her frustration by hitting the stumps with her bat before having a furious exchange with the on-field umpire Tanvir Ahmed.
Taking it a step further, during the post-match photograph session, she boldly asked Bangladesh captain Nigar Sultan to bring the umpires with them, subtly hinting that the umpires have favoured the host team to level the series.
According to Cricbuzz, the ICC is likely to impose sanctions on the Indian captain for her unprofessional behaviour in Dhaka. This could result in her being ineligible to participate in the Asian Games 2023.
Harman is likely to be found guilty of a Level 2 breach of the ICC Code of Conduct and be penalised with four demerit points. As per ICC rules, accumulating four or more demerit points within a 24-month period leads to suspension points, leading to a ban from either one Test match or two ODIs or two T20Is, depending on the player's international schedule.
"Demerit Points remain on a player's disciplinary record for 24 months from their imposition, after which they will be expunged," says the ICC Code of Conduct.
The Indian Women's team's next assignment is the 2023 Asian Games which is set to get underway on 23 September in China.