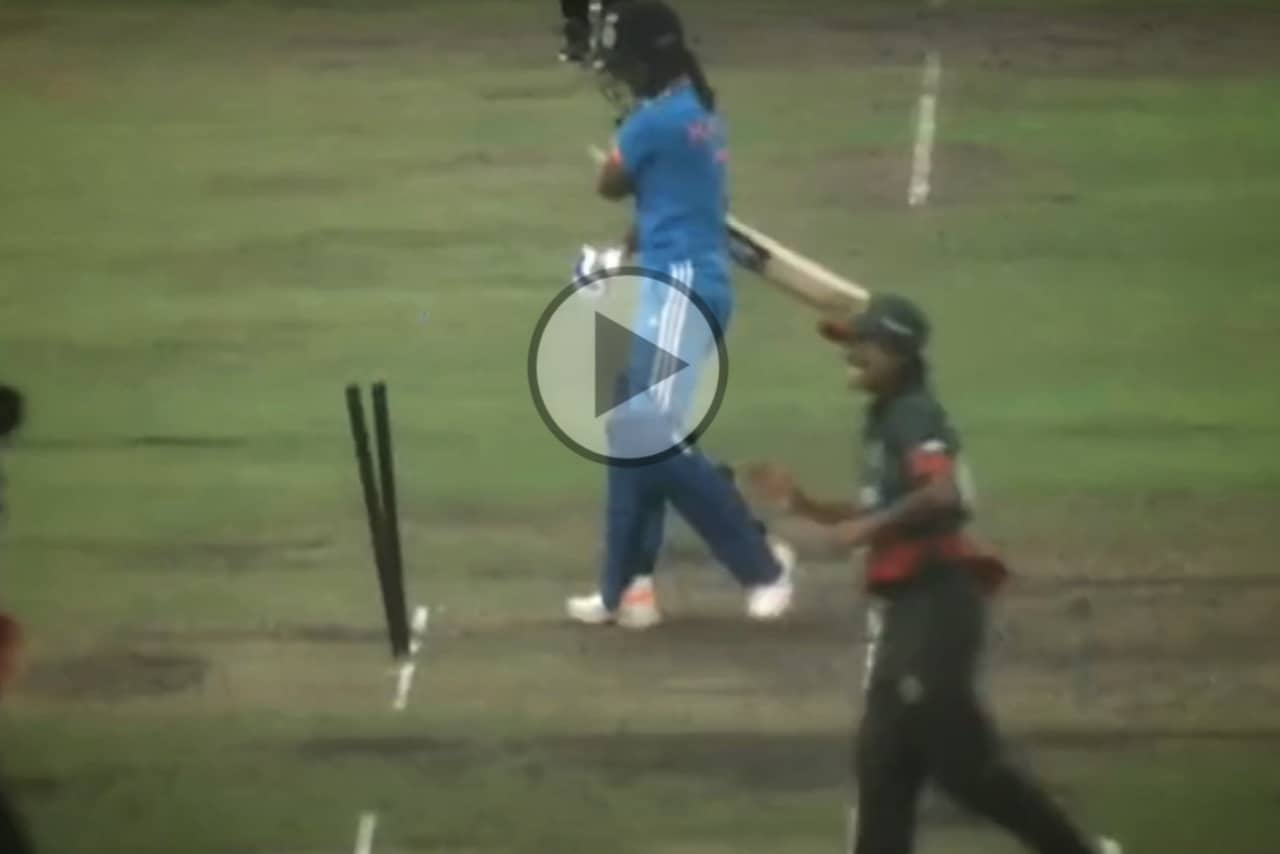 Harmanpreet Kaur Shatters Stumps in Frustration | Source: Screengrab
A heated controversy unfolded during the decisive ODI match between India and Bangladesh women's teams in Dhaka when Harmanpreet Kaur, the Indian captain, expressed her fury over an umpiring decision during the team's run-chase.
The incident took place in the 34th over of the Indian innings when Harmanpreet, playing against spinner Nahida Akter, attempted a sweep shot that didn't seem to connect with the ball.
Instead, it deflected off her pads towards slip, where the fielder managed to secure the catch. However, even before the catch was made, Akter confidently appealed for a leg-before, leading to the umpire's immediate decision to raise the finger.
The Indian skipper's frustration boiled over with the decision as she ended up lashing out on the decision by hitting the stumps with her bat. Even during her walk back to the pavilion, Harmanpreet continued to engage in a heated argument with the umpire.
Watch Video: Harmanpreet Kaur Shatters Stumps in Frustration
As long as the match is concerned, Bangladesh managed to post 225 runs while batting first. India's reply saw an excellent display from Smriti Mandhana (59) and Harleen, who put up a commanding 107-run partnership following the early blows.
Harmanpreet arrived at the crease after Mandhana's departure and showed great promise until her dismissal in the 34th over. However, her wicket triggered a batting collapse, and India ended up being bowled out for 225 runs in 49.3 overs, resulting in a tie to conclude the match.