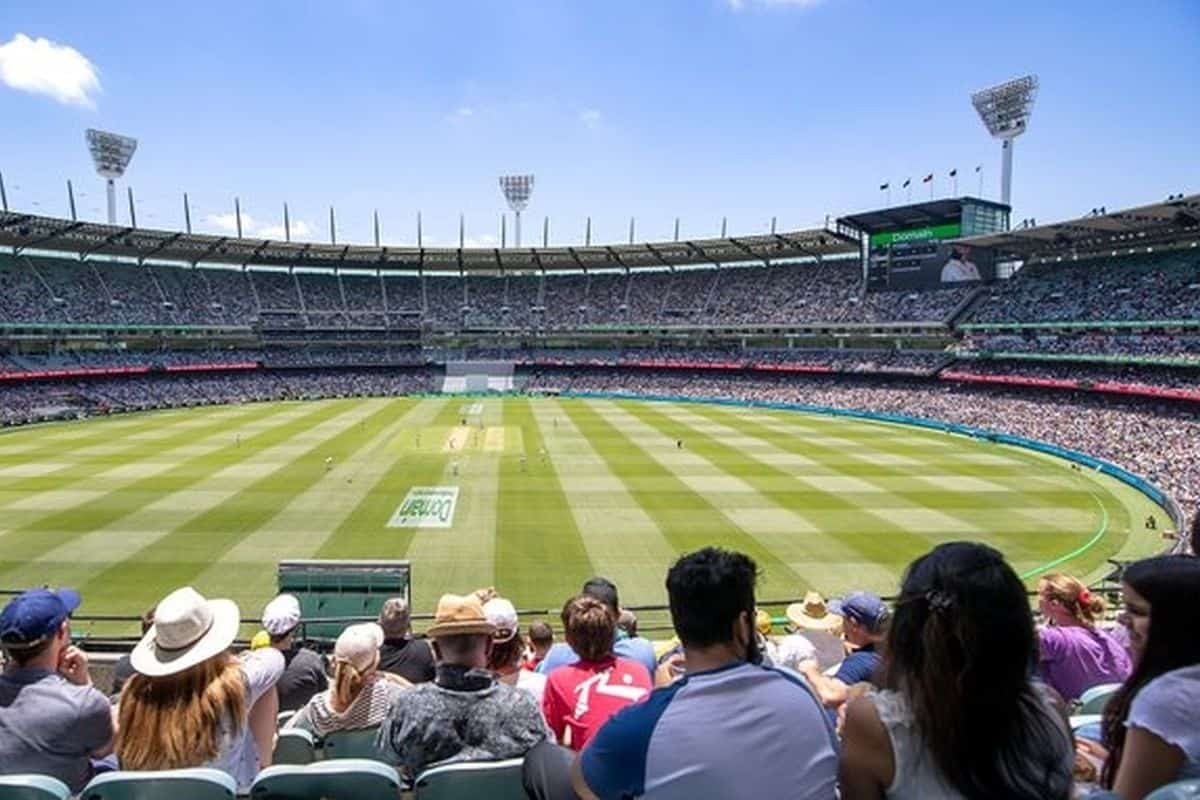 Melbourne Cricket Ground | Image Source: Twitter
India vs Australia 2020: Team India will directly fly to Australia after the completion of the Indian Premier League (IPL) 2020. They are scheduled to play three ODIs, as many T20Is and four Test matches there. On Tuesday, Cricket Australia (CA) announced that the first day-night Test against India at the Adelaide Oval from December 17 will have 27000 spectators, which is 50 per cent of the stadium's capacity.
The members of the Australia Cricket Family will have the tickets available to them from November 19 while the general public will start getting them 24 hours later.
Regarding the price of tickets, it is same as that of India's 2018-19 tour of Australia, $30 for adults and $10 for kids.
Indian captain Virat Kohli will play only the Adelaide Test and will fly back to India as his wife Anushka Sharma is about to give birth to her first child in January. The Boxing Day Test will be played in Melbourne from November 26 to 30, with tickets selling 25 per cent of the total capacity. In Brisbane, 75 per cent i.e. 30,000 tickets will be sold in the fourth Test. The second Test will be held in Sydney, where only 50 per cent i.e. up to 23000 tickets can be sold.
The interim CEO of Nick Hockley said that he expected a whole lot of demand for tickets.
"We have chosen to keep both entry-level tickets and premium tickets at the same price as the last time the Indian men's team toured Australia, with the aim of making sure the series is as accessible and affordable as possible," Hockley was quoted as saying in cricket.com.au.
"State governments in each host city are providing phenomenal support and we are working closely with them to determine venue capacities and biosecurity requirements that place everyone's safety as the priority," he added.
Virat Kohli is One of The Game's Absolute Superstars: Nick Hockley
On the other hand, Cricket Australia (CA) chief executive Nick Hockley is not surprised by Virat Kohli's decision to stay out of three Tests as the Indian skipper prepares for fatherhood in January.
"When they announced their pregnancy earlier, I think it was always on the cards," Hockley told Sydney radio station SEN.
"We're thrilled Virat is coming out for three ODIs, three T20s, the first-ever day-night Test against India and we have to respect the fact he wants to be there for the birth of his first child. Clearly, (he is) one of the game's absolute superstars. We're looking forward to seeing him here for seven out of the 10 matches," Hockey said.
"You've got a good number of players from both sides who played the last series in Australia which India won. There'll be a huge amount to play for … it will be a fascinating series."