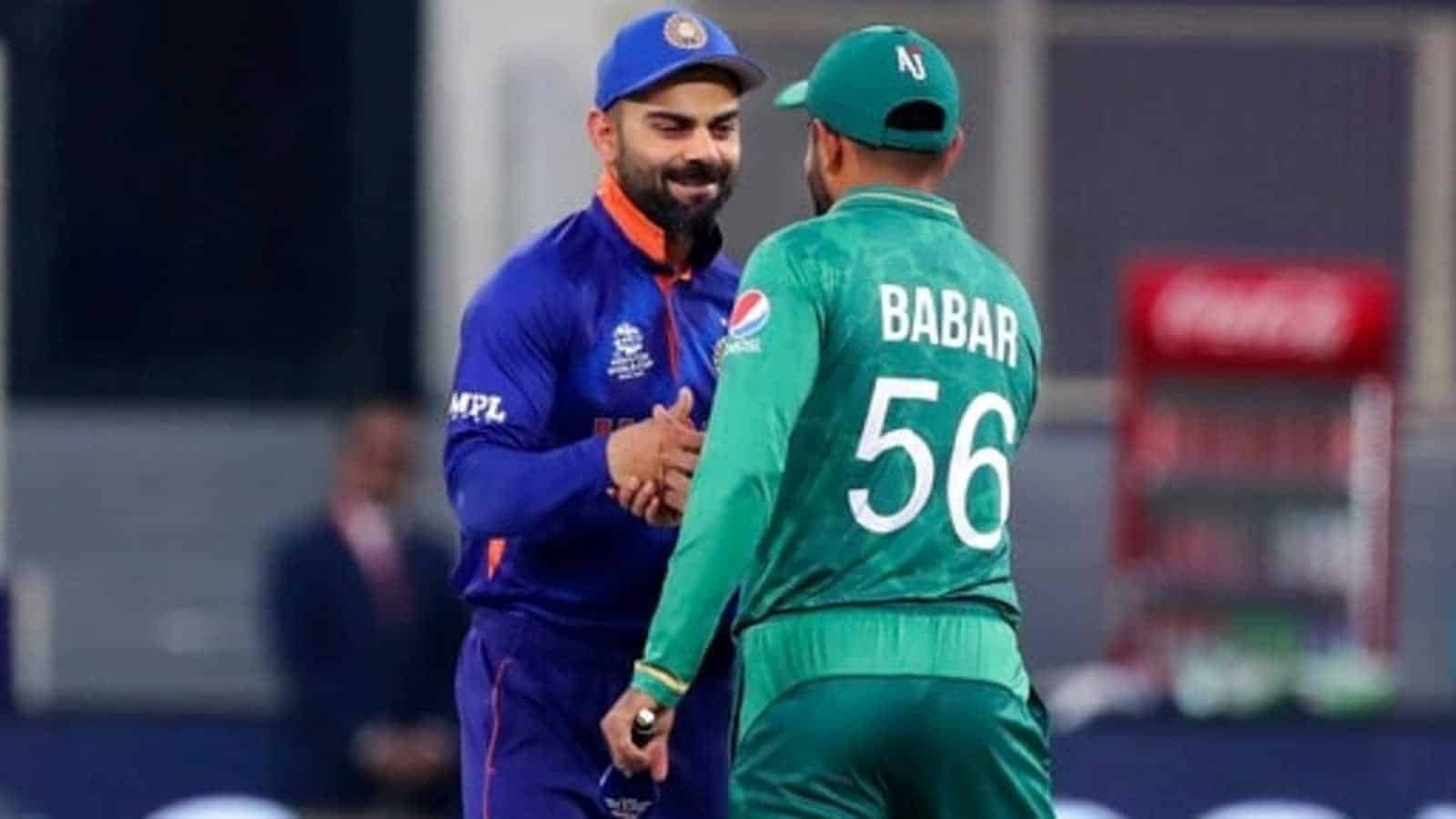 Virat Kohli & Babar Azam | Source: Twitter

The Afro-Asia Cup is all set to make a comeback after 16 years as the previous edition of the tournament was played in 2007. And if all goes well, the cricket fans might witness the players from arch-rivals India and Pakistan playing together as a team.
The neighbouring countries share a ferocious rivalry on the cricket field but in recent times, they have faced each other only in ICC tournaments due to political tensions between the two nations.
India and Pakistan haven't played against each other in bilateral series since 2012-13 and haven't played a Test series since 2007. The last time these two teams met in the ICC mega event, Pakistan outplayed India in the 2021 T20 WC group stage group match, handing Virat Kohli & Co a 10 wickets defeat. It was India's first loss to Pakistan in the ICC World Cup events.
As per reports on Forbes.com, players from India and Pakistan could be teamed up to play in the Afro-Asia Cup, which is set to make a comeback in the T20 format next year. However, Nothing is confirmed as of now regarding how the tournament will be scheduled.
"We haven't got confirmation from the board yet. We are still working on the white paper and it will be submitted to both boards. But our plan is for the best players from India and Pakistan to be playing in the Asian XI."
"Once plans are finalized we will go into the market for sponsorship and a broadcaster. It will be a massive event. Really, really big," ACC head of commercial and events Prabhakaran Thanraj was quoted as saying by Forbes.com.
The likes of MS Dhoni, Sourav Ganguly, Harbhajan Singh, Yuvraj Singh, Zaheer Khan and Virender Sehwag featured in the 2007 edition of the Afro-Asia Cup. A few Pakistan players along with Bangladesh and Sri Lanka players also participated in the tournament.