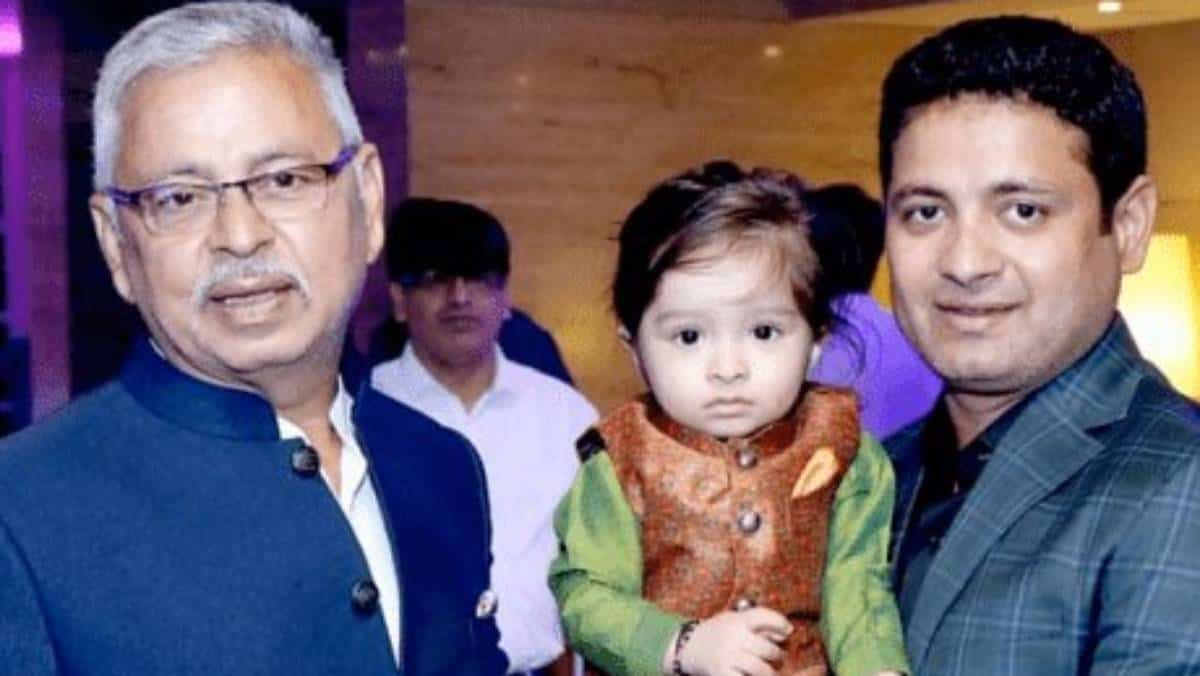 Piyush Chawla with his father | Source: Twitter
India and Mumbai Indians leg-spinner Piyush Chawla's father, Pramod Chawla, passed away on Monday due to Covid-19 complications. The right-arm spinner mourned the demise of his father and said life won't be the same without him as he lost a "pillar of strength".
"Life won't be same without him anymore, lost my pillar of strength today," Chawla captioned a post on Instagram.
"With deepest grief, we announce that my beloved father, Pramod Kumar Chawla, left for the heavenly abode on 10th May 2021. He was suffering from covid and post covid complications. We invite your kind thoughts and prayers in this difficult times. May his noble soul rest in peace," Chawla said in a statement on Instagram.
Chawla was extremely close to his father and in the past, he had even mentioned his contribution. He had revealed how his father inducted him into a coaching academy after the CSK cricketer's uncle spotted talent in him.
"Like most kids, I used to play here and there in the park. One day, one of my uncles saw me playing cricket and he told my father that I look like a decent player. And he suggested that I should be sent to the academy. So, I went for UP trials and everything started from there. I started off with under 14, 16, played at every step and that's how I reached the international level," Piyush Chawla said in an earlier interview.
Piyush Chawla In IPL 2021
Piyush Chawla, part of the IPL title-winning Kolkata Knight Riders side in 2014, was bought by Mumbai Indians in the February auction for IPL 2021. However, he couldn't make it into the Playing eleven so far in 7 games as Rahul Chahar continued with his impressive form before the tournament was suspended due to the covid-19 outbreak in 4 franchises.
The 32-year-old leg-spinner was part of India's 2011 World Cup-winning squad as well. However, he hasn't played any international match since 2012. Piyush Chawla has also shifted his base from Uttar Pradesh to Gujarat.