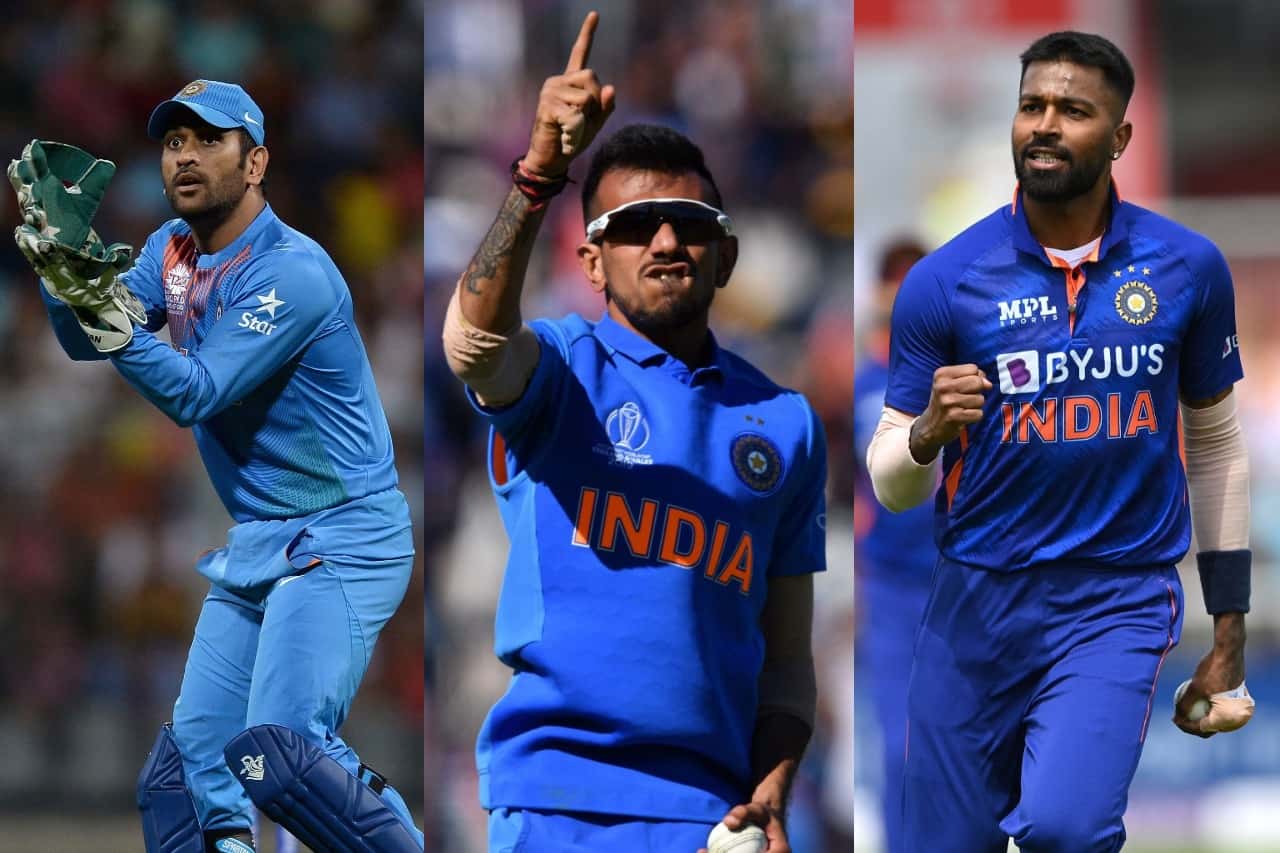 MS Dhoni (L) Yuzvendra Chahal (C) Hardik Pandya (R)
India spinner Yuzvendra Chahal has revealed the similarities in the captaincy of MS Dhoni and Hardik Pandya, stating that the star all-rounder follows the footsteps of the legendary captain Dhoni when it comes to giving freedom to their bowlers.
Speaking ahead of the second T20I against West Indies, Chahal said that playing under the likes of Dhoni, Rohit Sharma, Virat Kohli and now Hardik Pandya is like playing under the leadership of four brothers – with MS Dhoni being the eldest of them all.
Here's what Yuzvendra Chahal said in the pre-match conference:
"I see it this way – You have four brothers in your family. Bade bhai they Mahi bhai (MS Dhoni – the eldest brother), then came Virat, Rohit and now Hardik. The equation remains the same. Nothing changes."

"On the ground, everyone wants their team to win. He gives us freedom as a bowler. The same freedom we used to receive, Hardik is giving us now. We (bowlers) can set our own field."
Hardik Pandya Gives Freedom to His Bowlers: Yuzvendra Chahal
Talking about Hardik Pandya's captaincy, Chahal stated that the all-rounder would step in with advice if only the bowler's tactics were not going well.
"Even Hardik is a go-to bowler; if the plan doesn't work, he provides his own input. So, there are not any wholesome changes when it comes to leadership. The bowler (At Team India) always receives the freedom he needs from his captain," Chahal added.
Following a narrow four-run defeat in the first T20 against West Indies, India will face them again in the second T20 on Sunday, August 6, at the Providence Stadium in Guyana.