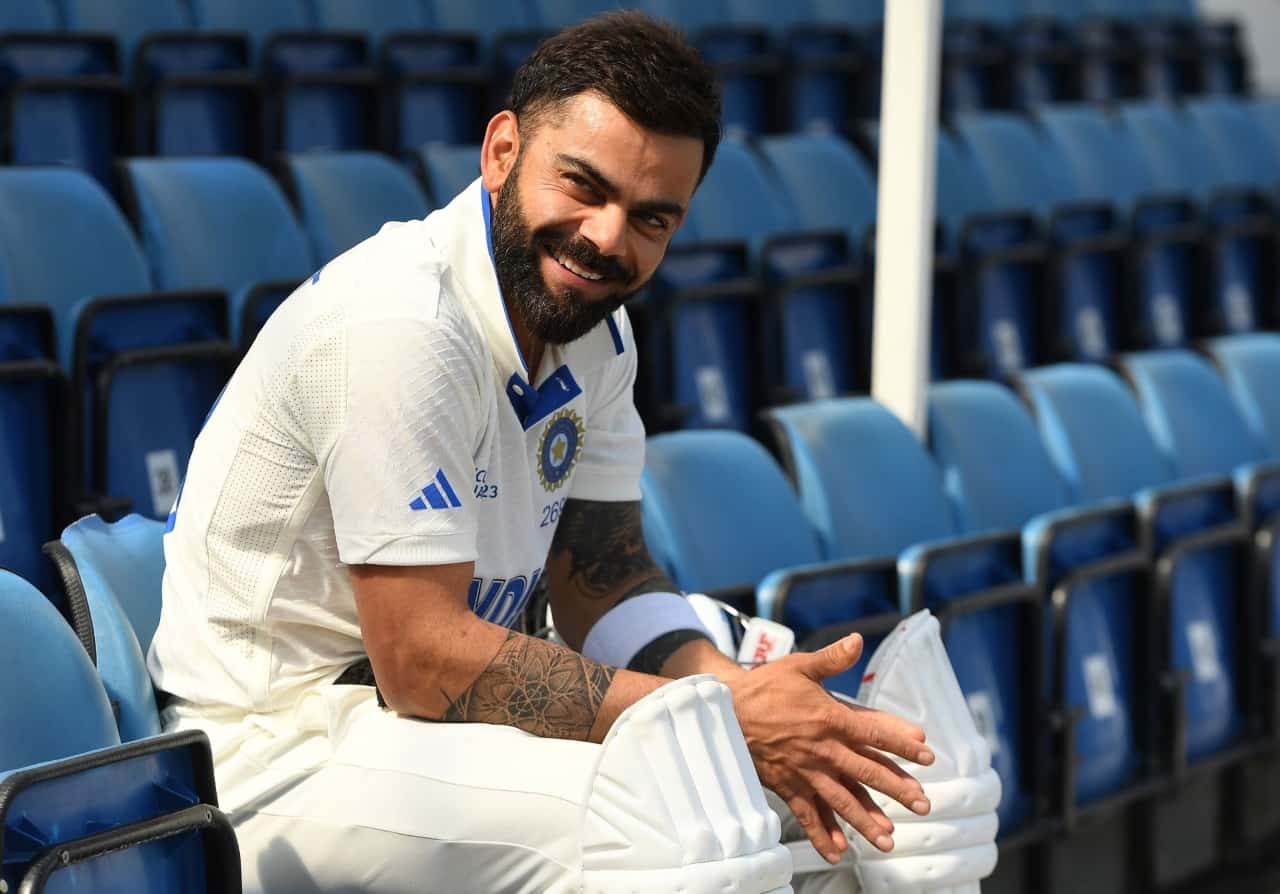 Virat Kohli | Source: Twitter
When it comes to Indian cricket, Virat Kohli is an unrivalled icon, loved by fans far and wide. Whether on home soil or in a foreign land like the West Indies, the anticipation and excitement surrounding his performances are unparalleled.
The upcoming multi-format series against West Indies is no exception, as hordes of passionate fans, including some local Barbados players eagerly await their hero, hoping to catch a glimpse of his awe-inspiring batting prowess.
The Delhi batter always reciprocated the love and affection from his fans, and he did it once again as he happily signed autographs, indulged in selfies, and posed for pictures with the young Barbados players.
The official Twitter account of the Board of Control for Cricket in India (BCCI) couldn't help but share this heartwarming video, accompanied by the caption:
"Precious souvenirs, priceless selfies 🤳 and autographs ✍️ in plenty ft. 'most favourite batter of all time' – Virat Kohli 😃👌🏻"
Virat Kohli will now be seen in action in the upcoming first Test against West Indies, scheduled to commence on July 12th at Windsor Park in Dominica. Following the enthralling test series, an exciting three-match ODI series and an electrifying five-match T20 series will keep fans on the edge of their seats.