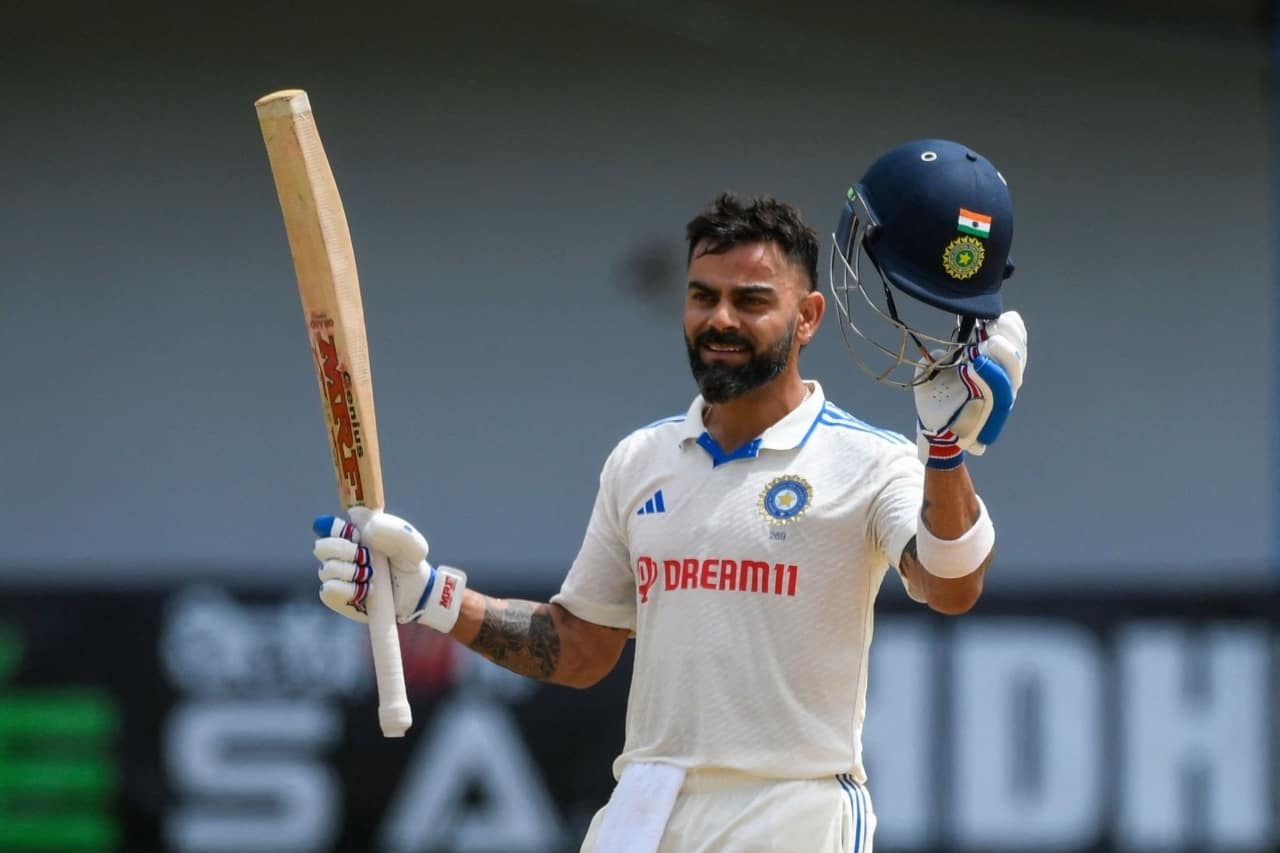 Virat Kohli | Source: Twitter
Virat Kohli, starting from 87 on the second day of the Test match against West Indies, displayed a top-notch performance and scored a century, adding to his record of 29 Test centuries and 76 international centuries.
Kohli's century came in the 90.2 overs when he elegantly played a square drive against Shannon Gabriel's overpitched delivery outside off stump. The shot perfectly illustrated Kohli's mastery of timing and placement.
Virat Kohli's face lit up with tranquillity upon reaching his century, and he celebrated the feat by hugging his batting companion, Ravindra Jadeja. In a heartfelt acknowledgement, Kohli bowed towards the dressing room and concluded the celebration with his iconic wedding ring-kissing ritual.
Watch Video:
From the moment Virat Kohli stepped onto the crease on the first day of the ongoing Test, he has been in absolute command. It took him 20 deliveries to open his account, and from thereon, he played with remarkable authority, confidently attacking the good deliveries and wisely leaving the bad ones.
It was his first-ever overseas test century for Virat Kohli since 2018. Throughout this year, the former Indian captain has been on fire, consistently accumulating runs across all formats. He remains determined to build on his run tally in the matches to come.