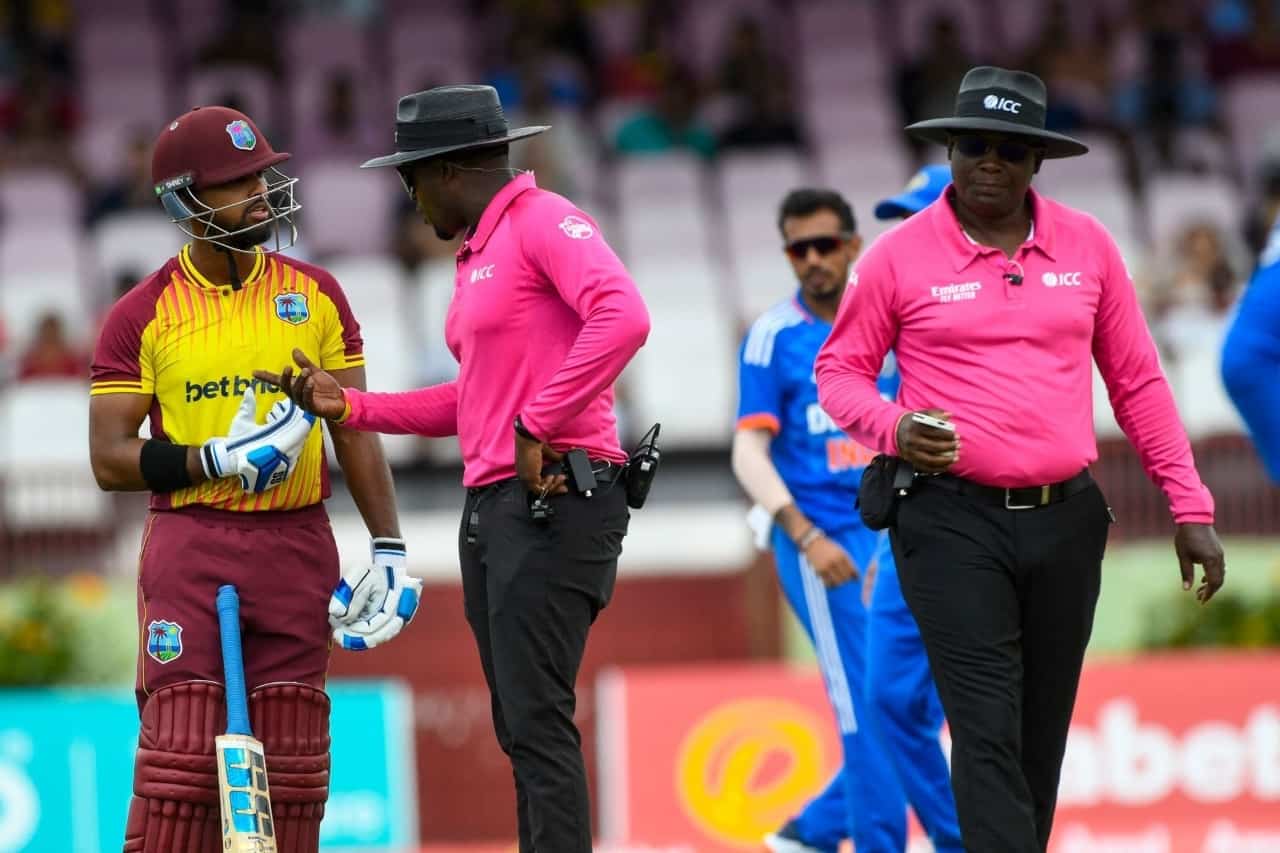 Nicholas Pooran Arguing With Umpire Criticism in 2nd T20I Against India | Source: GettyImages
West Indies wicketkeeper-batter Nicholas Pooran has been penalized 15% of his match fee after violating the Level 1 ICC Code of Conduct during the second T20I against India in Guyana on August 6.
Pooran breached Article 2.7 of the ICC Code of Conduct for Players and Player Support Personnel, which prohibits public criticism related to an incident in an international match.
During India's fourth over, Pooran openly criticized the umpires for their LBW decision, arguing that it should not have required a player review as he believed it was clearly not out.
Furthermore, this incident resulted in the Southpaw receiving one demerit point on his disciplinary record, marking his first offense within a 24-month period.
In addition, no formal hearing was required since Pooran acknowledged the offense and agreed to the sanctions suggested by on-field umpires Leslie Reifer and Nigel Duguid, third umpire Gregory Brathwaite, and fourth official Patrick Gustard, as proposed by match referee Richie Richardson.
West Indies defeated India by two wickets in the second T20I, taking a 2-0 lead in the five-match series. India will now face West Indies in the third and deciding T20I match on Tuesday, August 8, at Guyana.