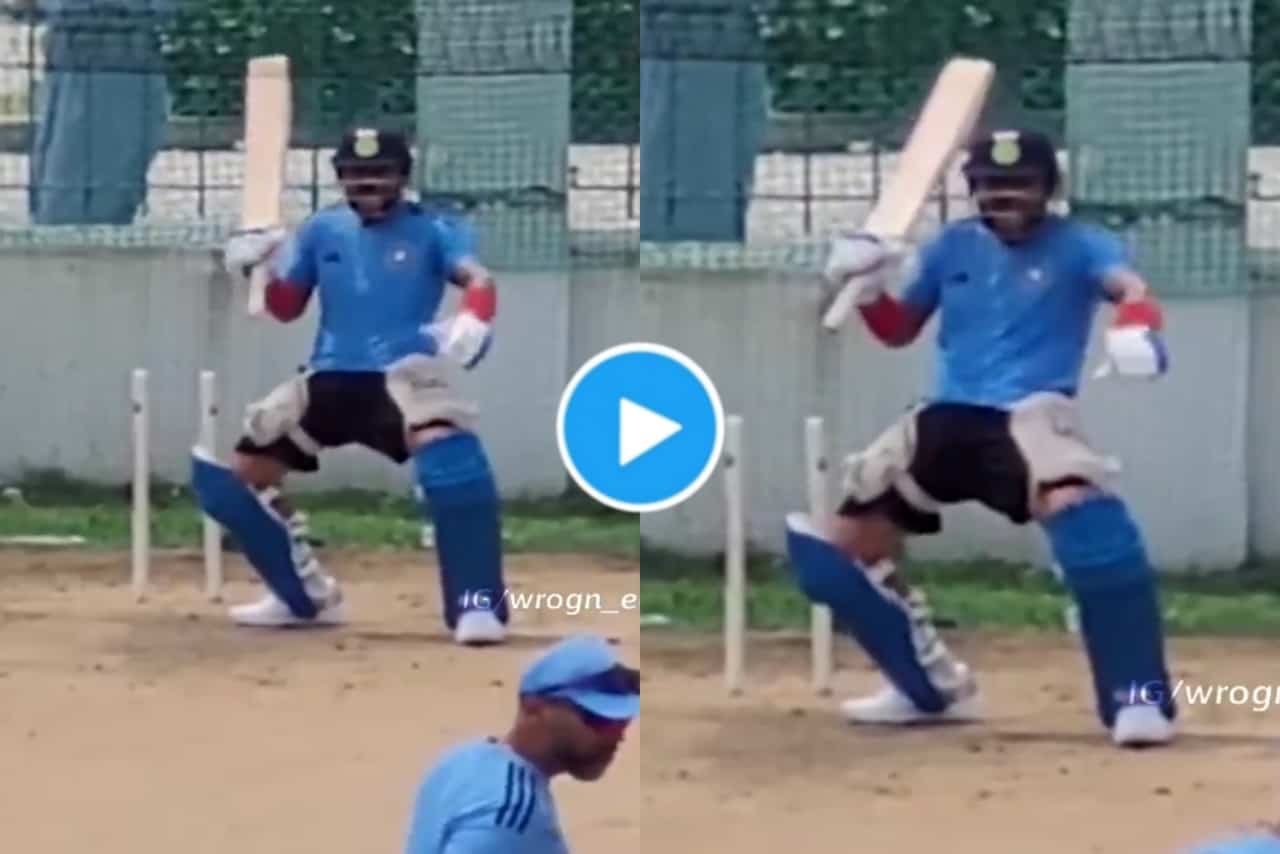 Virat Kohli Dance Moves During Practice Session | Source: Twitter
It's hard to deny that Virat Kohli, the former Indian captain, possesses an infectious and joyous character that never fails to amuse and entertain.
Whether he's grooving on the field, playfully engaging with fans, or indulging in humorous exchanges with his teammates during matches, he never shies away from revealing his childlike charm.
This was once again evident in the lead-up to the first ODI match against West Indies on July 27. A video is making rounds on social media, capturing a light-hearted moment during a practice session where Hardik Pandya is bowling to Virat Kohli in the nets.
In a hilarious turn of events, after a delivery from Hardik Pandya, Virat Kohli breaks into a comical dance, seemingly teasing him. The clip has now taken the internet by storm, leaving fans and viewers in fits of laughter.
Watch Video: Virat Kohli's Dance Moves Break the Internet
Meanwhile, Virat Kohli is gearing up for the ODI challenge against West Indies after delivering a stellar performance in the Test series. The Delhi batter is the all-time highest run-scorer against the West Indies in 50-overs format.
In 42 matches, Kohli has scored 2261 runs at an average of 66.50 and a strike rate of 96.95 with nine centuries and 11 half-centuries to his name. Kohli is also just 102 runs away from becoming the fastest batter to 13000 ODI runs.