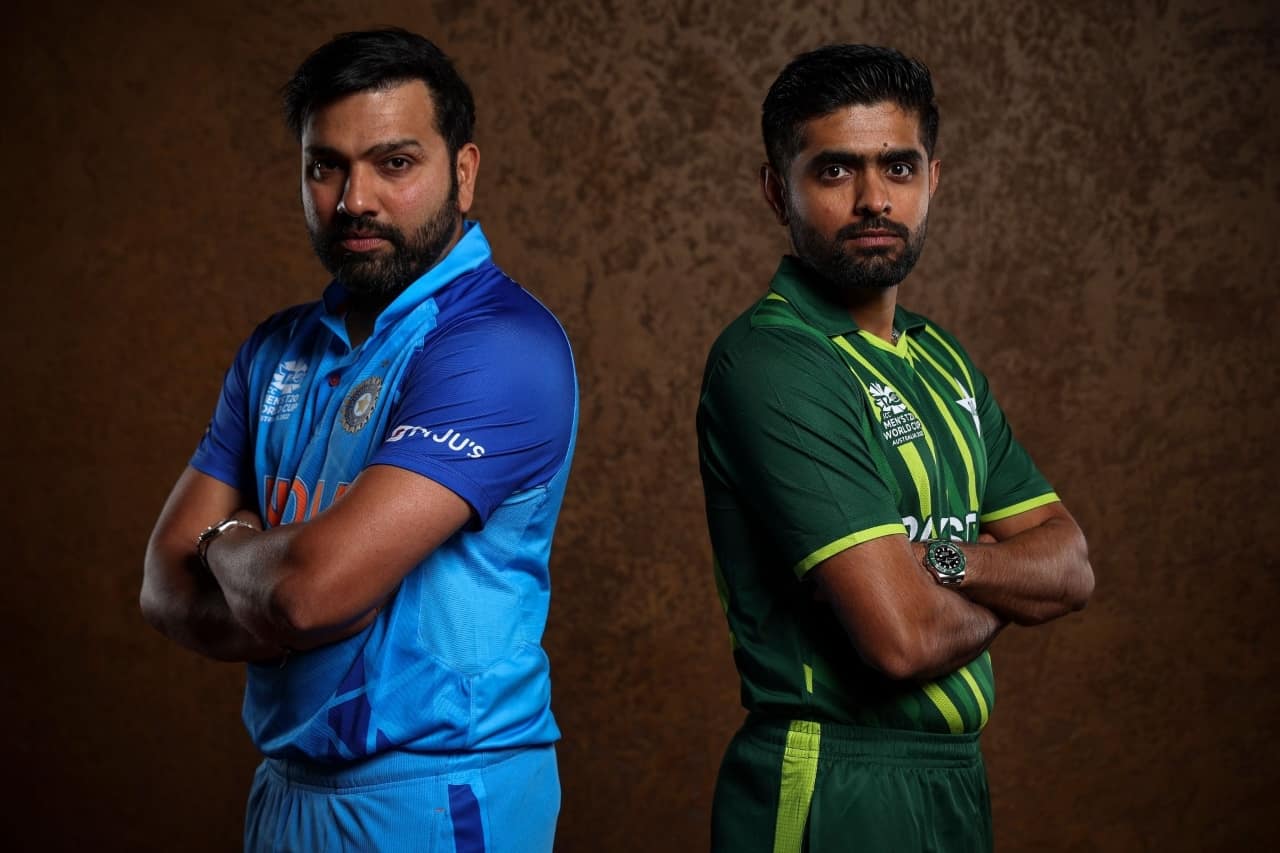 Rohit Sharma & Babar Azam | Source: GettyImages
IND vs PAK: The International Cricket Council (ICC) and the Board of Control for Cricket in India (BCCI) announced the schedule for the upcoming World Cup 2023 quite some time ago.
Ever since then, the Pakistan Cricket Board (PCB) has persisted in their stance, asserting that their national team will travel to India for the marquee event only when they receive approval from the government.
The Babar Azam-led side are set to play at five venues in the ODI World Cup including Ahmedabad, Bengaluru, Kolkata, Hyderabad and Chennai, however, the new PCB chief Zaka Ashraf said that if the Pakistan government doesn't allow it, they won't travel to India.
Meanwhile, Ehsaan Mazari, Pakistan's sports minister, has reignited the Asia Cup venue controversy and issued a warning to India. He stated that if India continues to insist on playing at a neutral venue in the Asia Cup against Pakistan, Pakistan will refuse to travel to India for the World Cup.
Speaking to The Indian Express, Mazari said:
"My personal opinion, since the Pakistan Cricket Board (PCB) comes under my ministry, is that if India demands to play their Asia Cup games at a neutral venue, we would also demand the same for our World Cup games in India."
Mazari's comments came despite the Asian Cricket Council finalising the schedule according to which Pakistan will play four games at home and remaining in Sri Lanka in the Asia Cup, which is scheduled to be held from August 31 to September 17.
Final Call To Be Taken After Consultation With Pakistan PM
The sports minister further added that he would discuss the matter with Pakistan's Prime Minister, Shehbaz Sharif, and the final decision would be made following their consultation.
"The committee will be headed by Foreign Minister Bilawal Bhutto Zardari and I am among the 11 ministers who are part of it. We will discuss the issue and give our recommendations to the PM, who is also the patron-in-chief of PCB. The PM will take the final decision."
Earlier, Jay Shah, the secretary of the BCCI and the President of the Asian Cricket Council stated that India would not visit Pakistan due to security concerns and the prevailing political tensions between the two nations.
In World Cup 2023, India will lock horns with Pakistan on Sunday, October 15 at Narendra Modi Stadium, Ahmedabad.